Dynamic Escape Routing
Serious Game
Trade fair
Unity3D
iOS
The safety company INOTEC Sicherheitstechnik GmbH is one of the leading manufacturers of emergency and safety lighting. In cooperation with rmh new media from Cologne, the redPlant team developed a Serious Game for INOTEC – the D.E.R. Simulator. As a central component of the expo presentation at the Light & Building 2014, the application showed visitors the advantages of a dynamic escape route system over static safety lighting.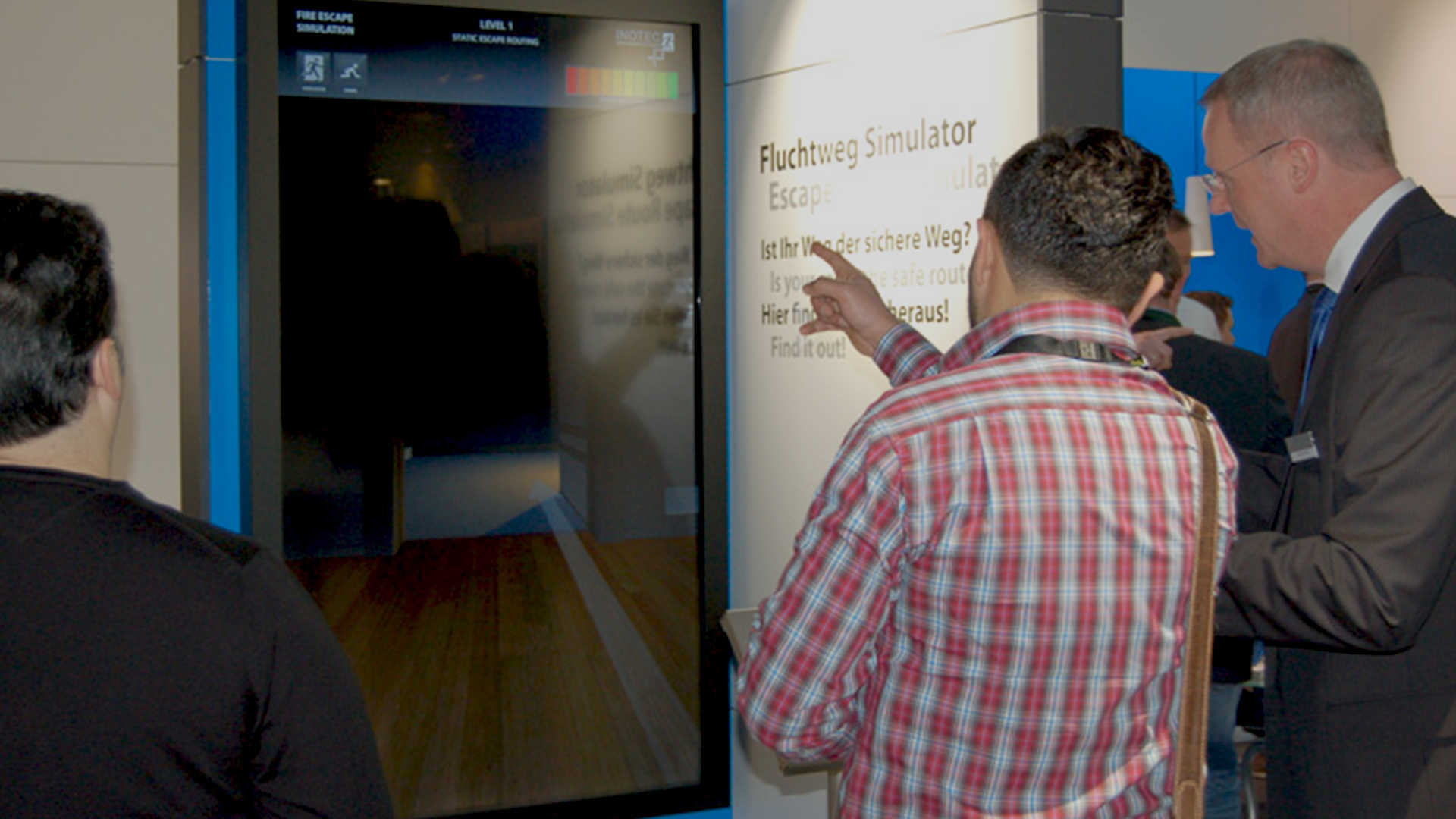 Dynamic Escape Routing
The application demonstrates the life-threatening problems that occur when trying to escape a smoky building, pointing out the limitations of static escape route signs. The D.E.R. system by INOTEC securely leads away from the hazard in case of a fire. It has already been deployed in several large projects such as airports, hospitals, and production halls.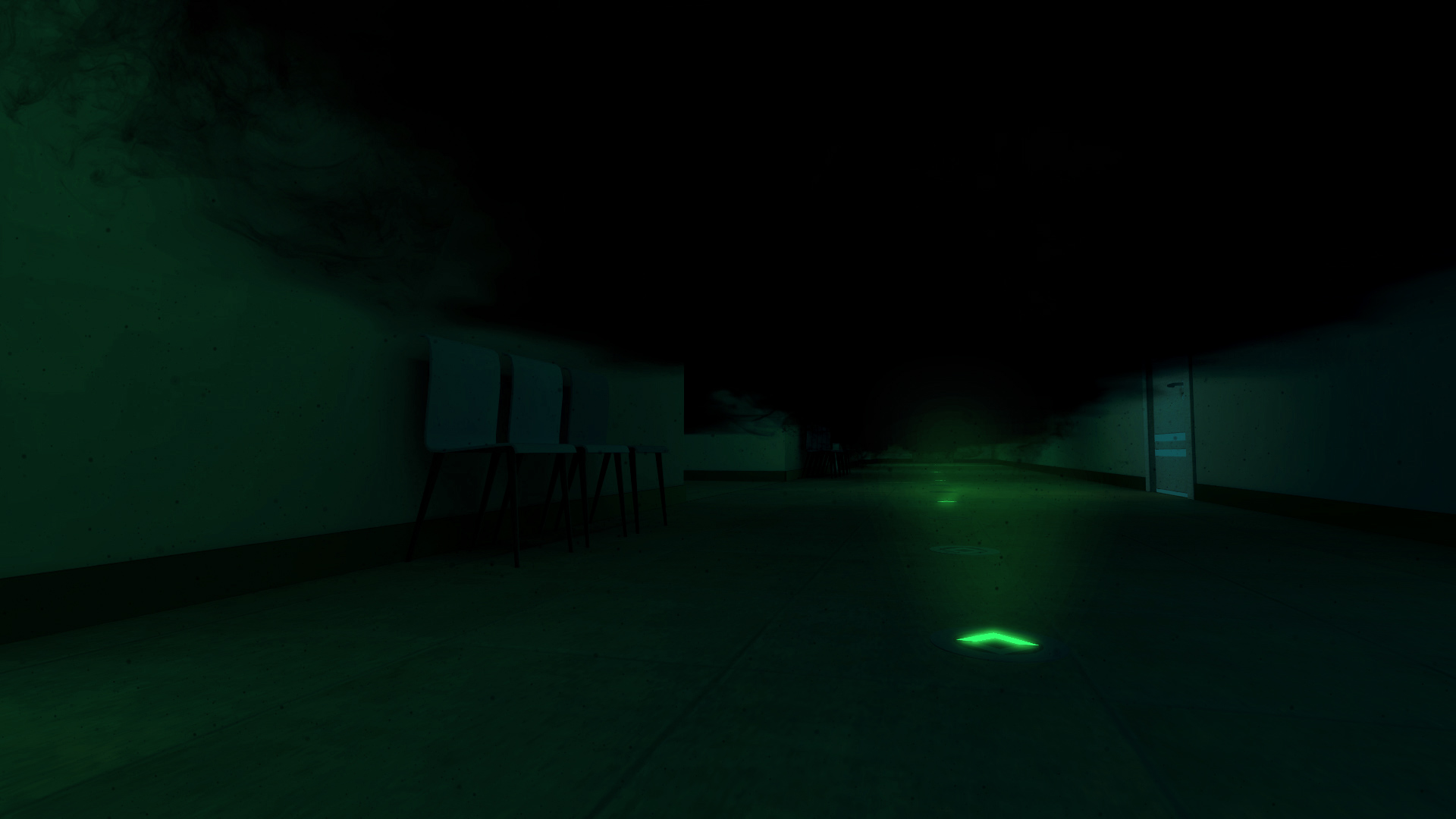 Action Plan
A fire in a virtual office building is simulated. The goal is to escape the danger. The simulation ran in two phases. During the first phase, the user is guided by a static escape route system and in most cases winds up in the danger zone. In reality, this would be fatal. In the second phase, the user must escape the same situation, but is guided safely away from danger and out of the building by the dynamic D.E.R. lights.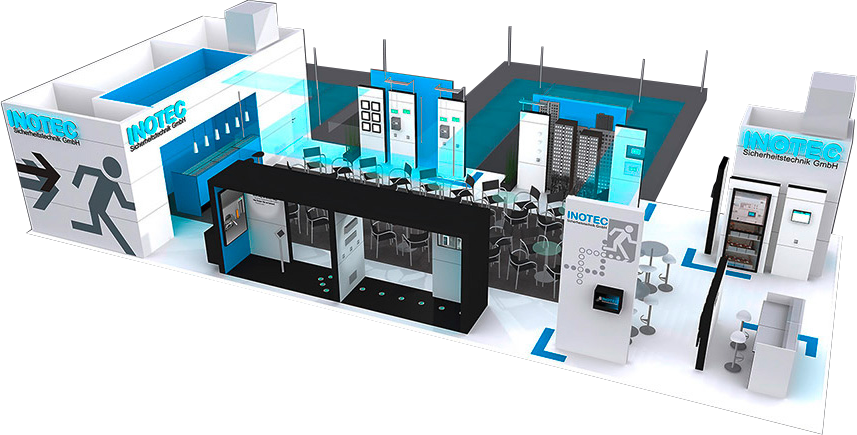 D.E.R. Simulator

Thanks to its placement at the main entrance, the installation proved to be a magnet for visitors of the INOTEC booth.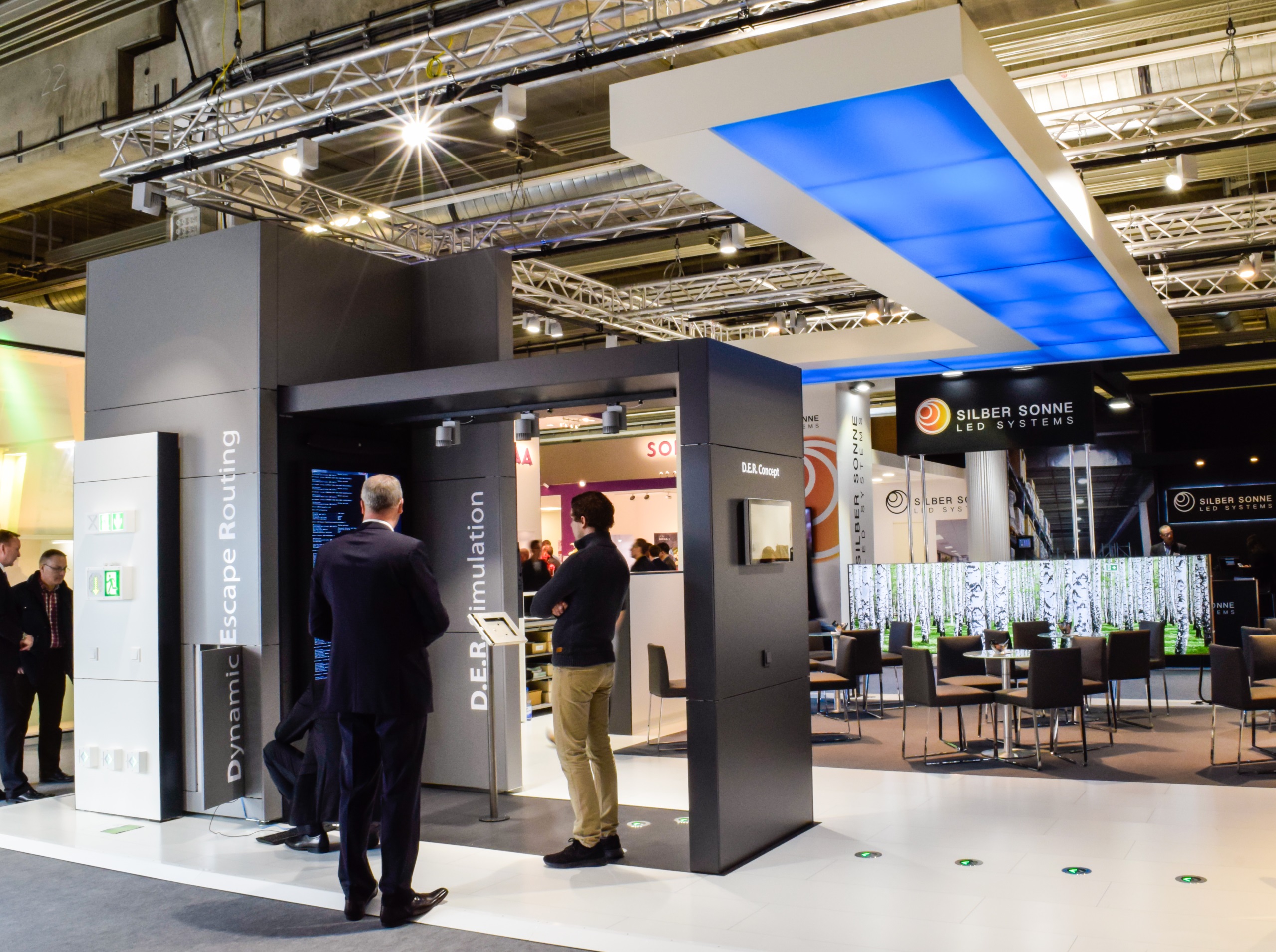 Expo Display
The Application was a central component of INOTEC's expo display at the Light & Building 2014. It consisted of a large 4K display and a separate iOS application that was used to control the simulation. Both applications were connected via an isolated local WLAN.
Important facts are illustrated interactively in the Serious Game.
The current state of health is visualized interactively.