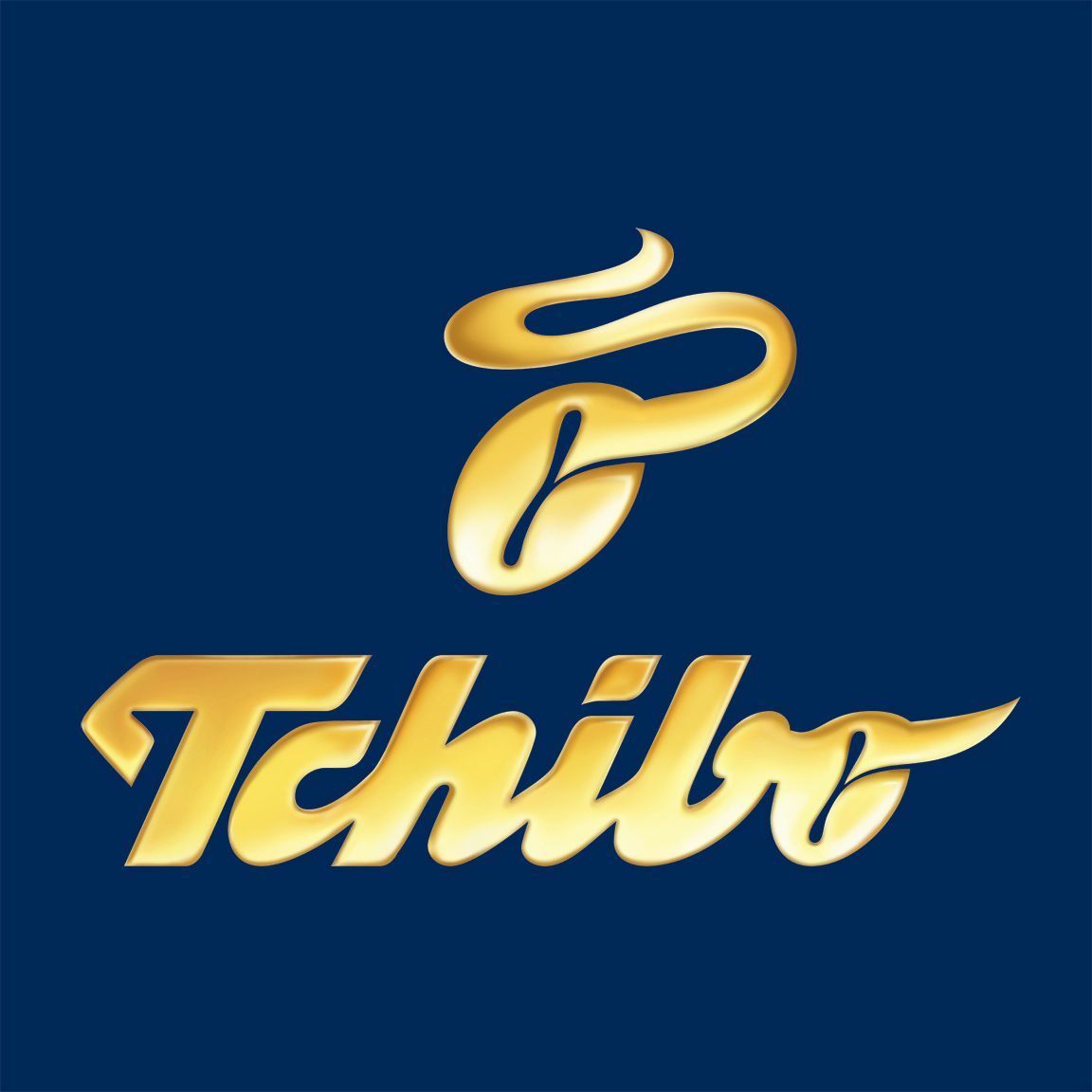 Living Configurator
Configurator
Unity3D
Mobile
Augmented Reality
Multiplatform
Tchibo has been synonymous with freshness and quality in the coffee market since 1949. Over the years, Tchibo considerably expanded its product range and now offers a huge variety of strong brands in more and more business sectors. To avoid having to display high-quality furnishings and decorative items in the stores, Tchibo came up with the idea of a touch application for PoS and tablets. In cooperation with hmmh from Bremen, redPlant created the prototype of a 3D configurator customers can use to virtually design the living space of their dreams.
Keep it Simple
Furnishings and decorative elements can be positioned at will through touch gestures. The user can create his individual living space with intuitive Drag & Drop. Navigation within the room is also done with simple gestures. We deliberately forego complicated menus or interaction elements. Keep it simple!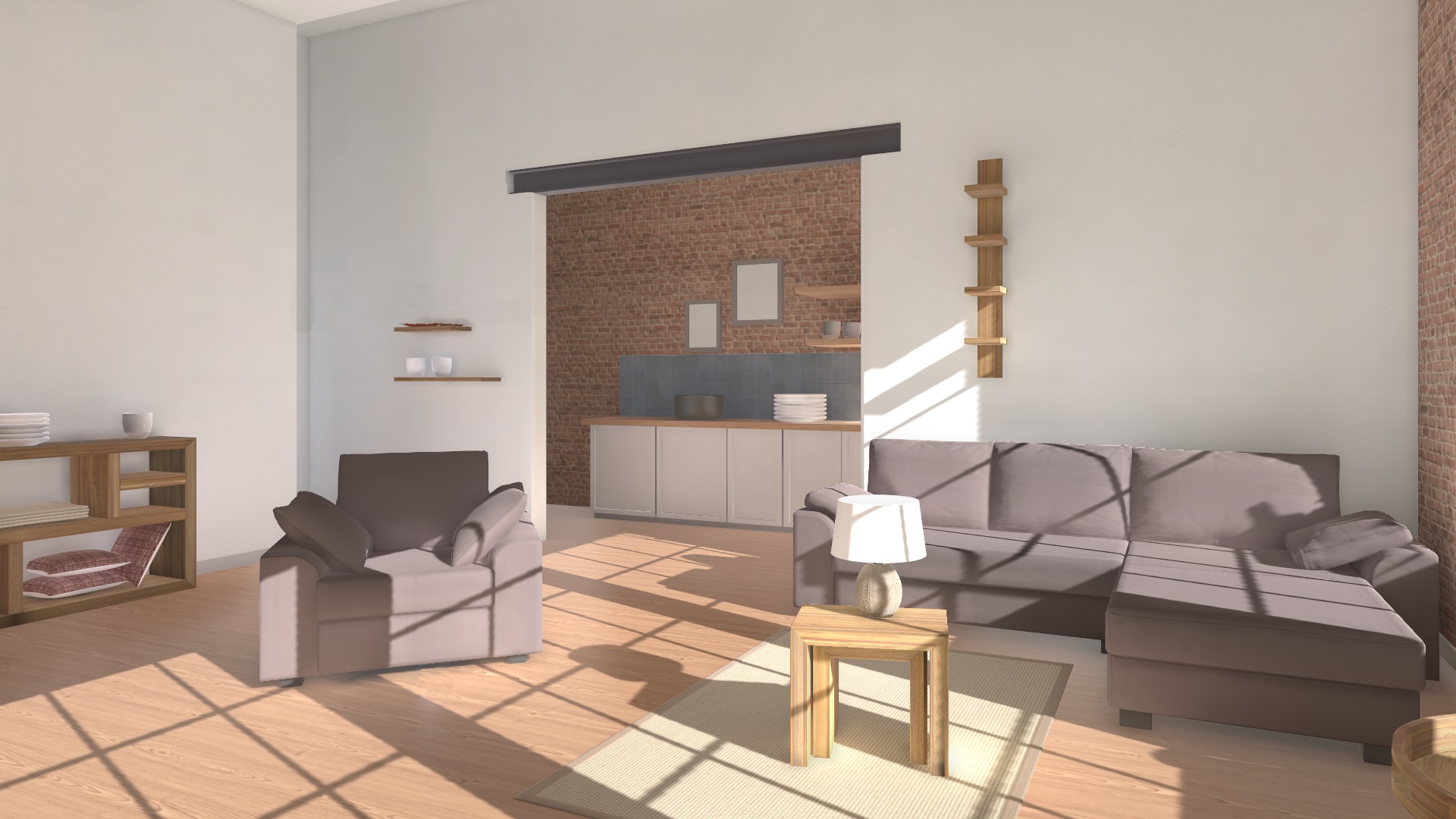 Hot Or Not
The user can choose from different rooms with various color moods from which to select his favorite ambience. These clean-swept rooms can be furnished interactively as the user pleases. A few clicks create an individual living space.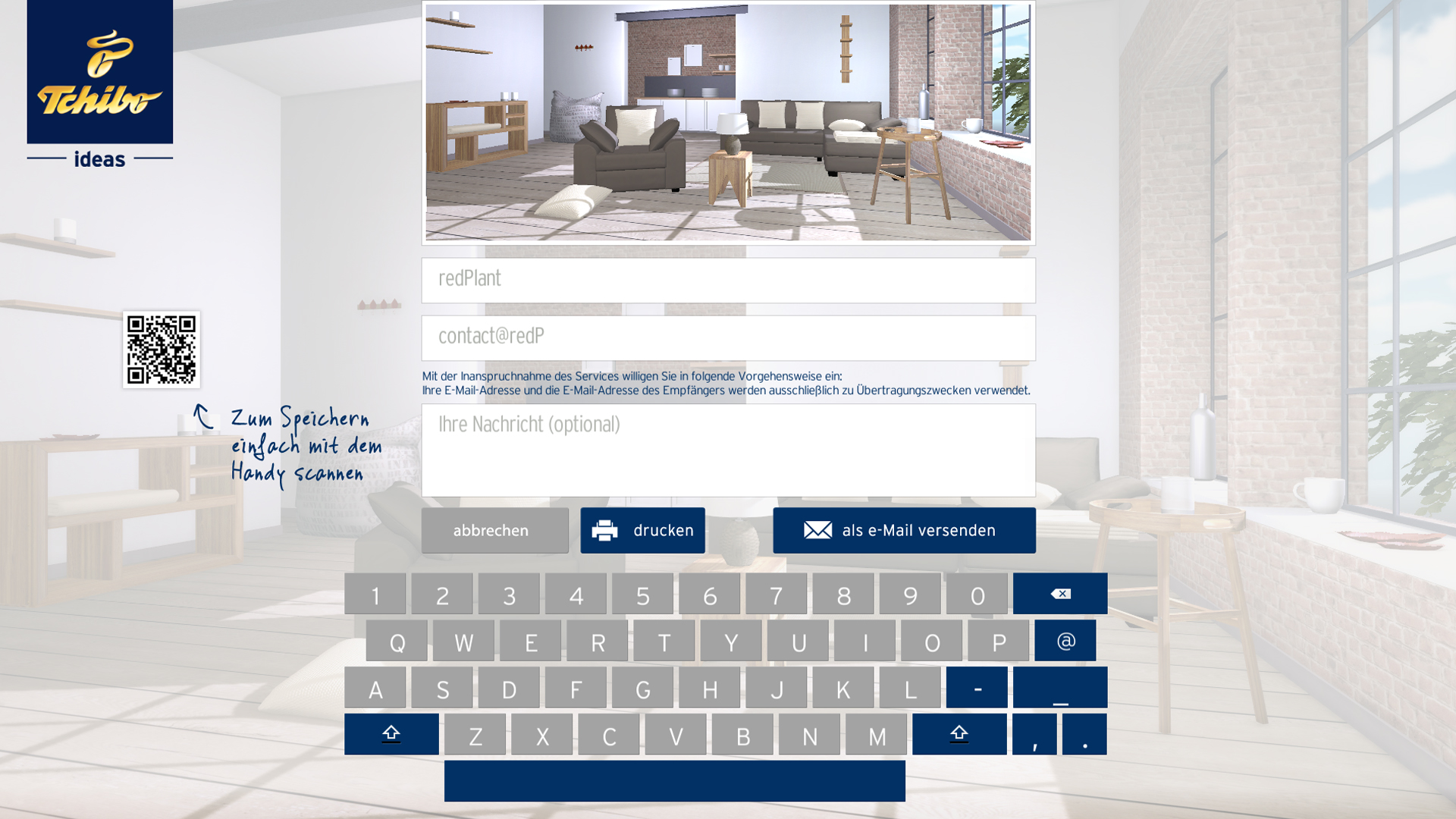 Data Sheet
The individual combination of furniture and decorative items is directly compiled into a data sheet with all prices. This data sheet along with a screen shot can be sent to friends or Tchibo employees.
Comfort is a Must
Sending the data sheet via smart phone and QR-Code.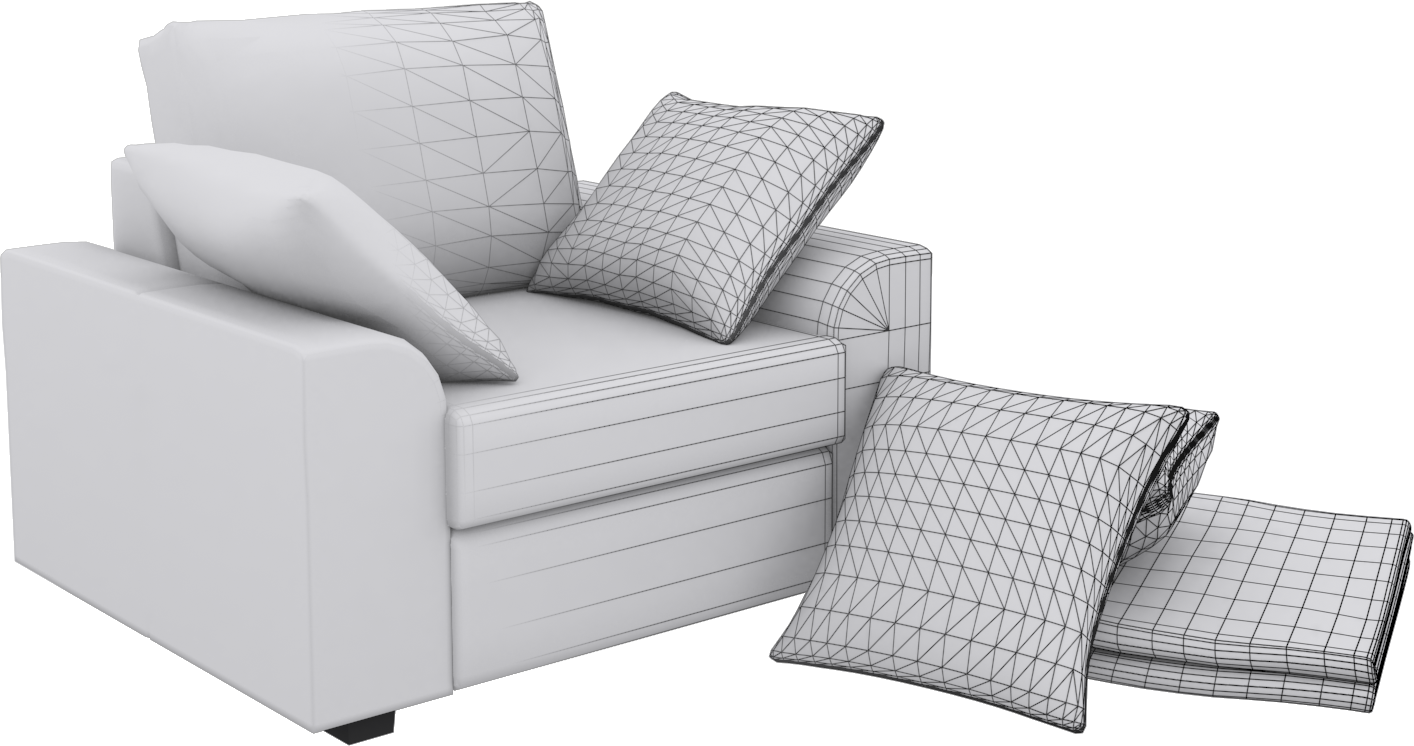 Low-Poly Modelling
redPlant modelled the Tchibo products in every detail. All we needed were product photos from the catalogs. The challenge in modelling was to create exact replicas of the original products with as few polygons as possible.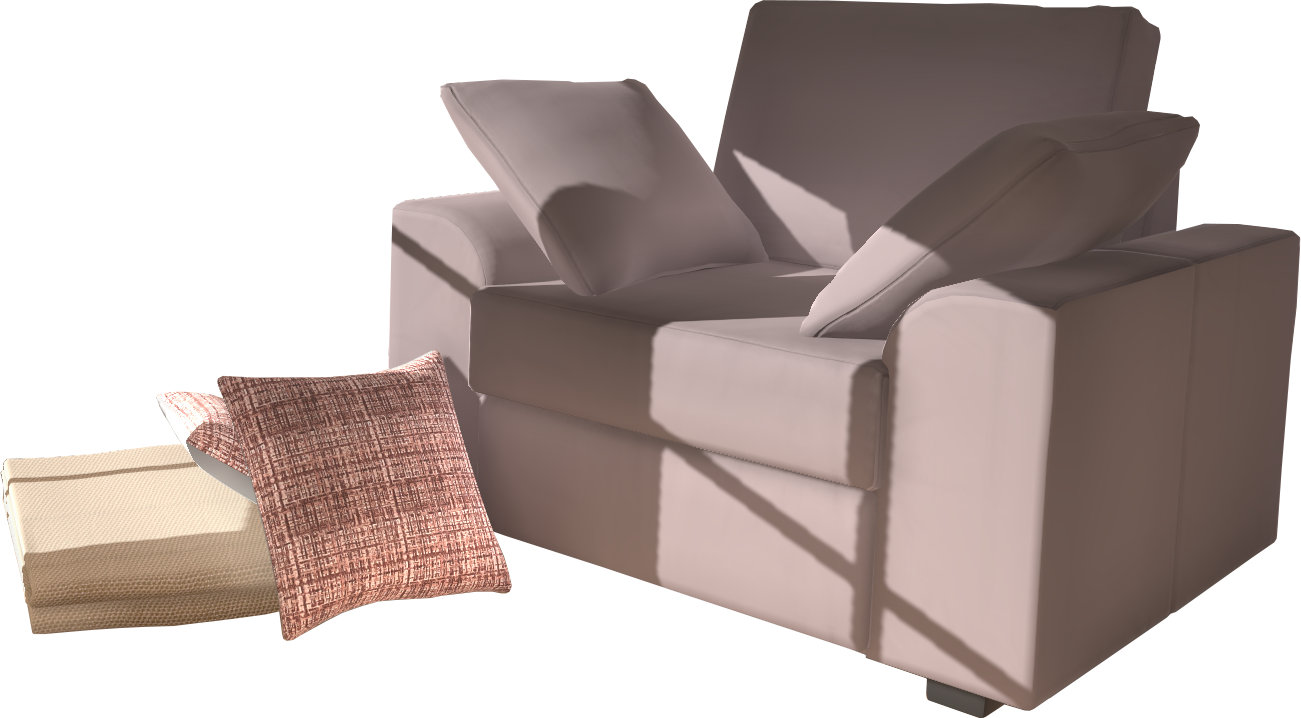 Custom Shader
Detailed 3D models alone are not enough. The materials used are crucial. In order to best visualize the characteristics of the various product components, we developed Custom Shader to give the Tchibo products their finishing touches.
Augmented Reality
The Augmented Reality version allows users to look at the furniture in their own living rooms. This provides a direct and realistic impression of how the furniture harmonizes with the existing interior. Measuring with a yardstick - that's yesterday's news.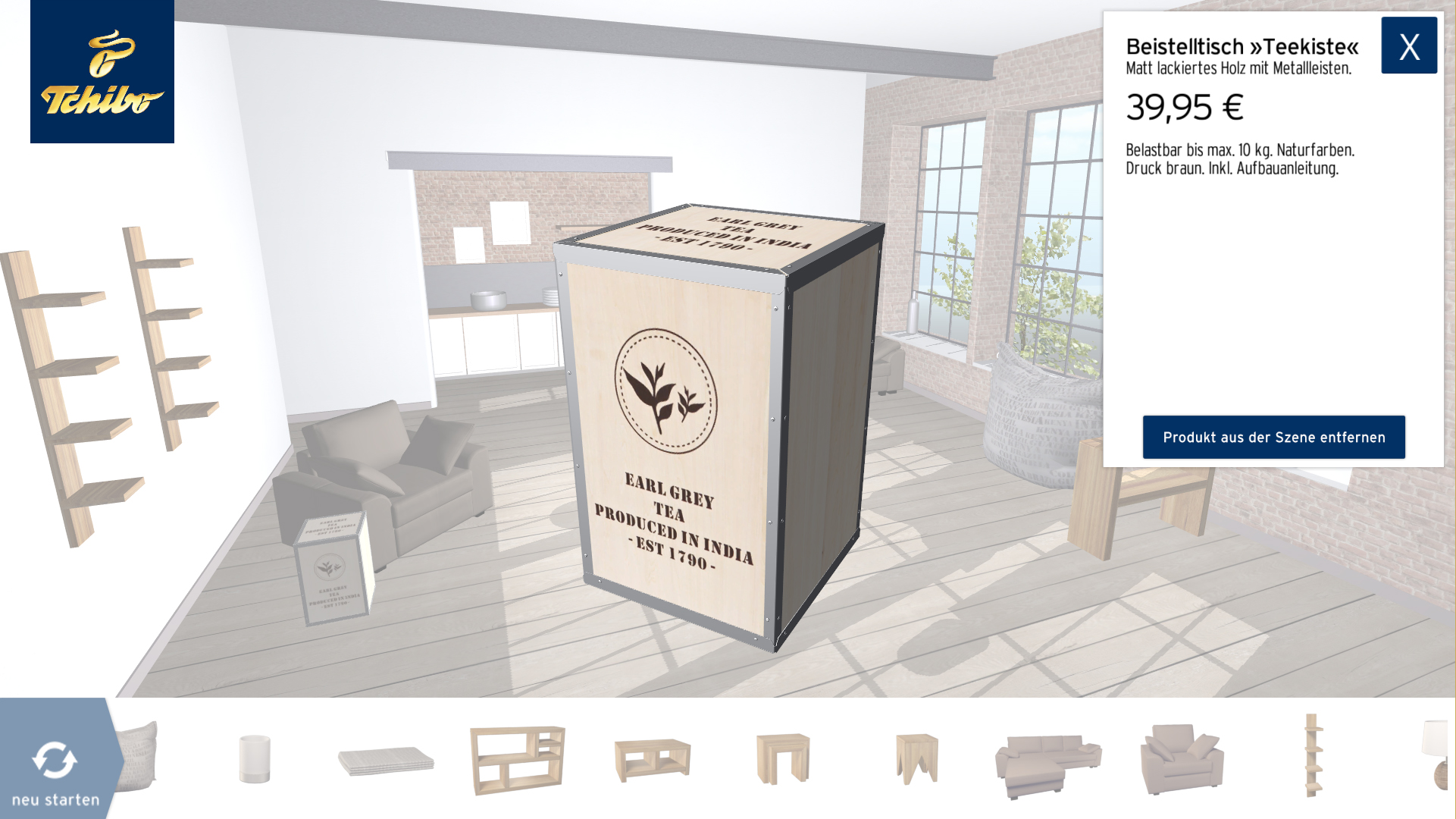 Detail View
Relevant detail information can be displayed for all selected products. This might include dimensions, color variations, or the current price. In this view, the product can be viewed in isolation. Of course, any products placed in a scene can just as easily be removed.
Virtual furniture can be placed in a real environment.
To render the entire scene in real time, modelling was done according to the principle: Polygons ? As many as necessary, as few as possible.
Screenshot and Mail Function
The individual configuration can be sent out by e-mail.