Kitchen-Configurator
Configurator
Unity3D
Multitouch
Shop
Always better – Miele & Cie. KG, a German manufacturer of household appliances, always offers its customers the highest standard of durability, performance, ease of operation, energy efficiency, design, and service. In cooperation with people interactive , the award-winning Kitchen Appliances Visualizer was created.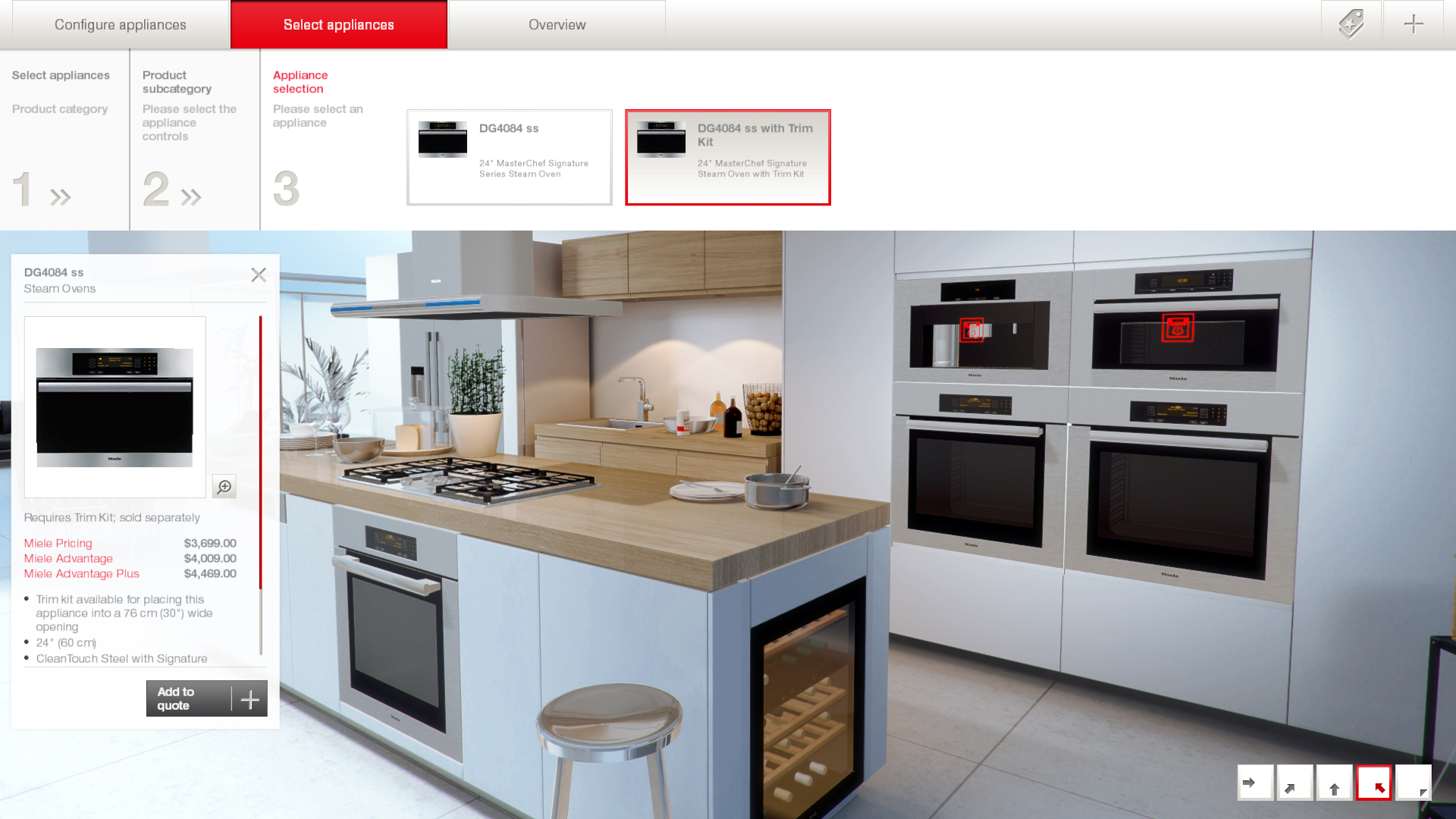 Over 600 Kitchen Appliances
Whether stove, oven, or hood vent – with a range of over 600 different kitchen appliances, users can build their individual dream kitchen. With interactive and realistic visualization of the appliances, the customer gets an immediate impression of the configuration.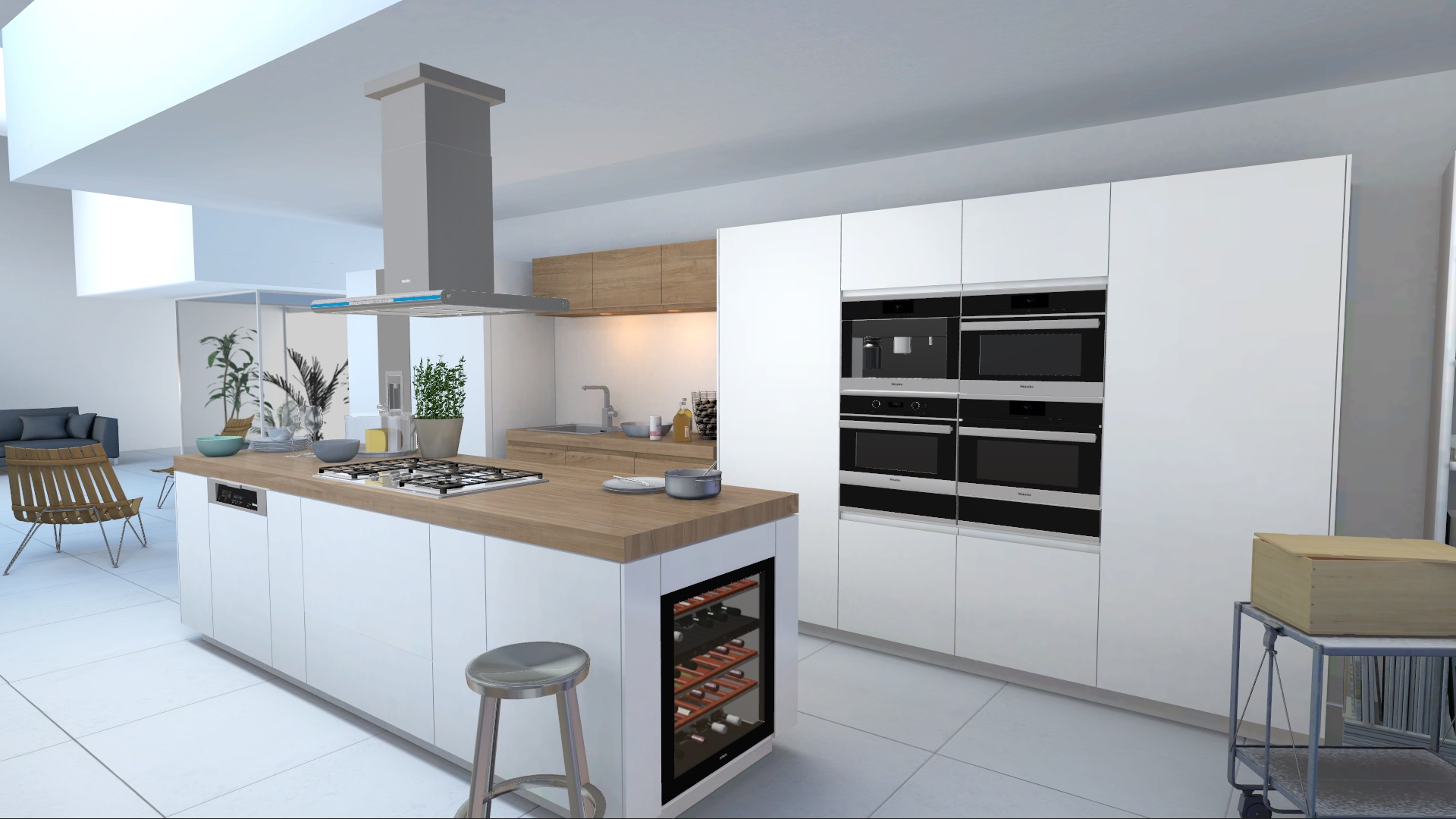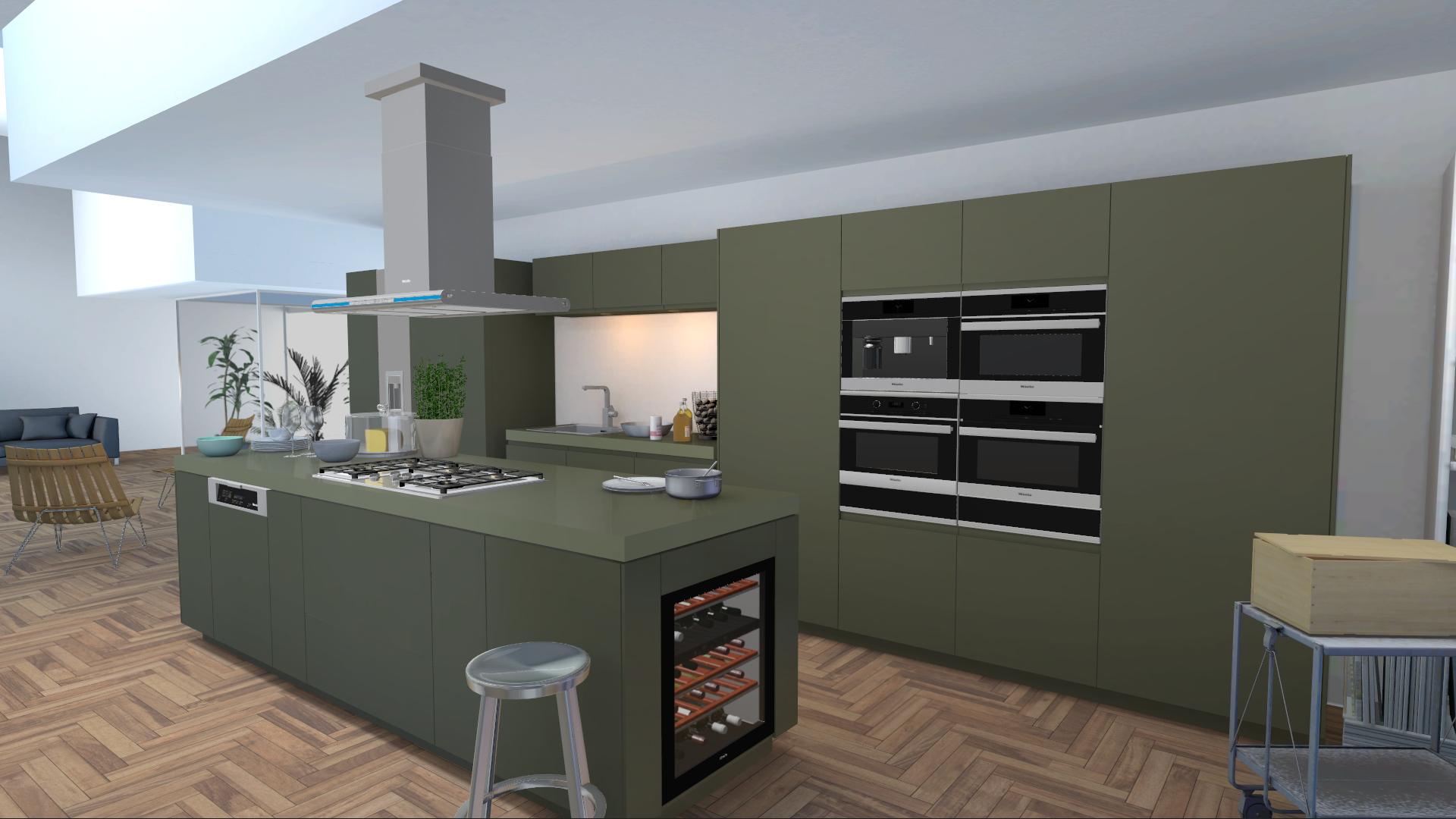 Individual Ambience
The 3D Realtime Configurator enables the user to design her or his kitchen as individually as possible. She or he can choose from different kitchen types and materials and give his kitchen a individual touch.
Miele Flagship Stores
The configurator is used worldwide in Miele Flagship Stores and at expos. It allows consultants to create interactive configurations of kitchen appliances and handle the purchase digitally with the customer .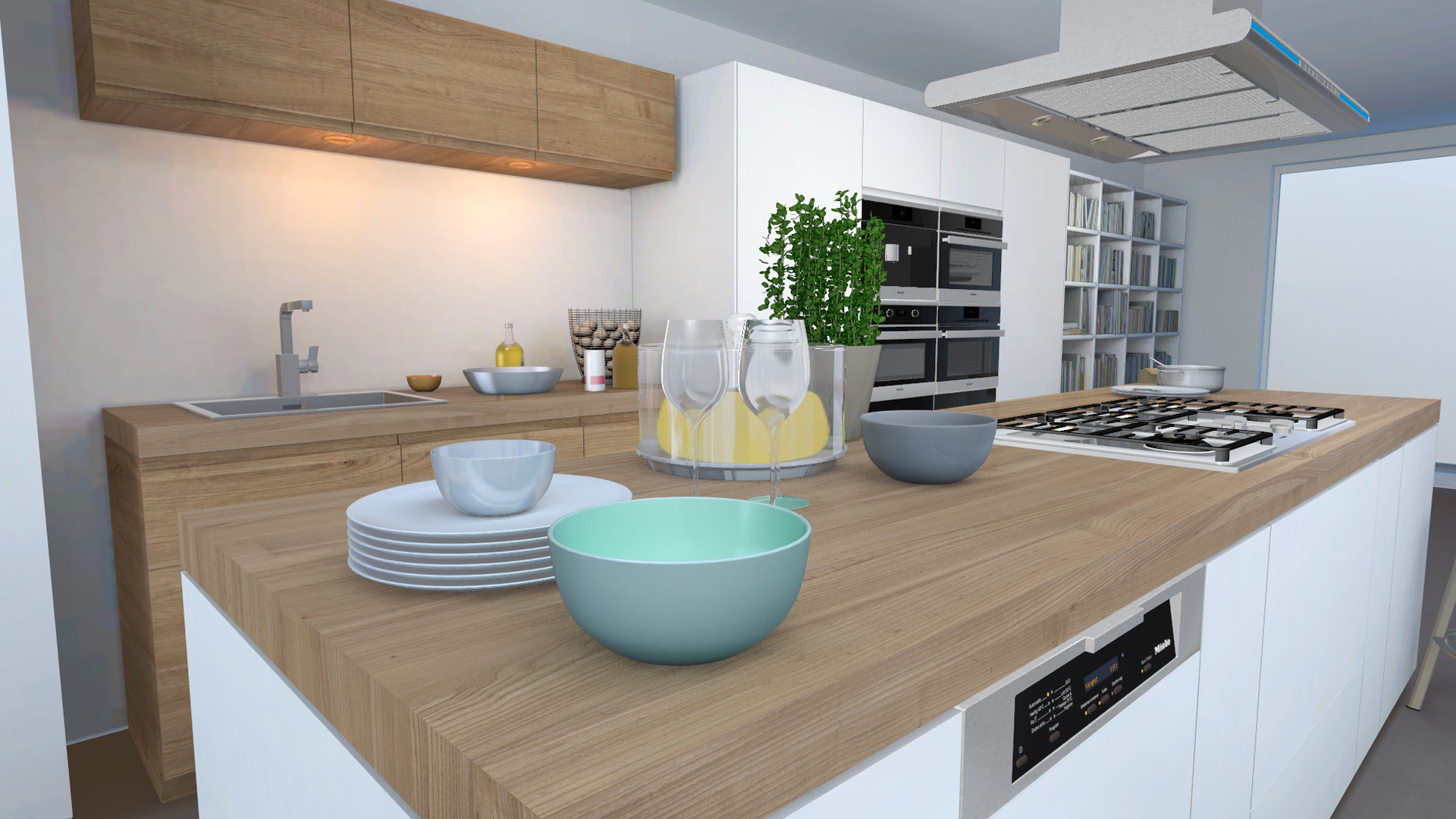 Stainless Steel, High Gloss, or Brilliant White
Whether stainless steel, high gloss, or brilliant white – to depict the many different materials used in the kitchens and appliances, we developed individual Shader, which realistically show the physical properties of the materials.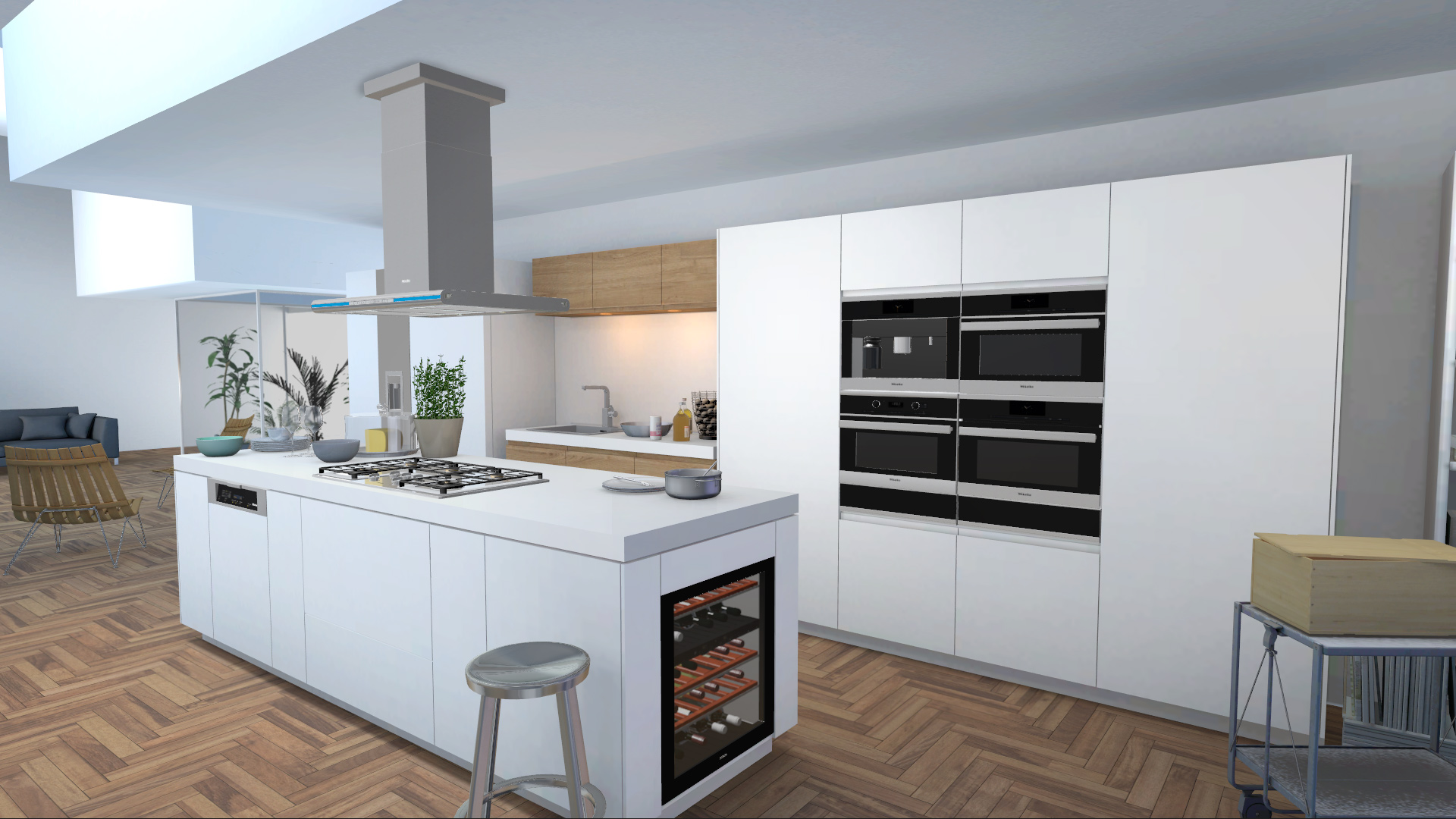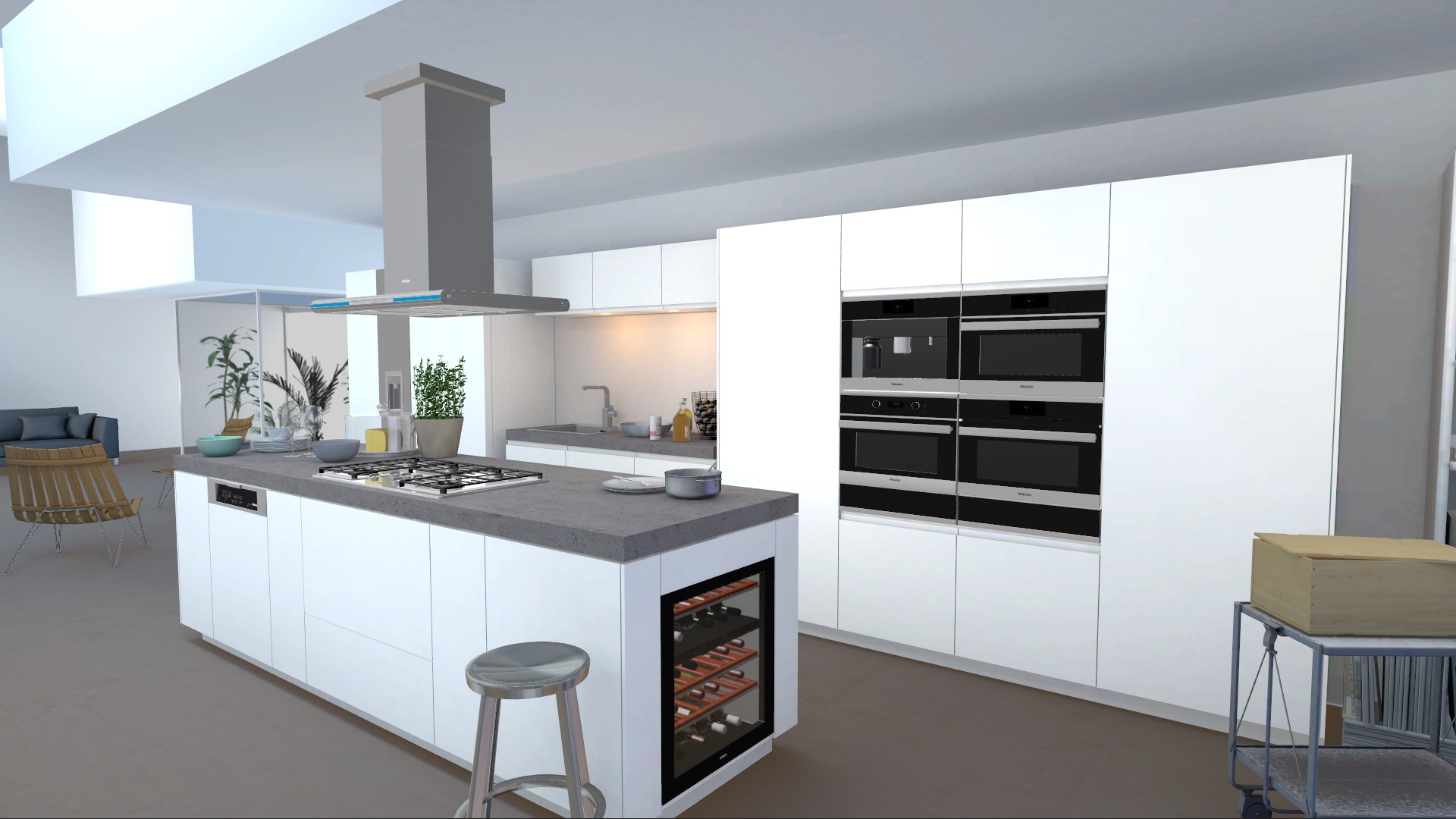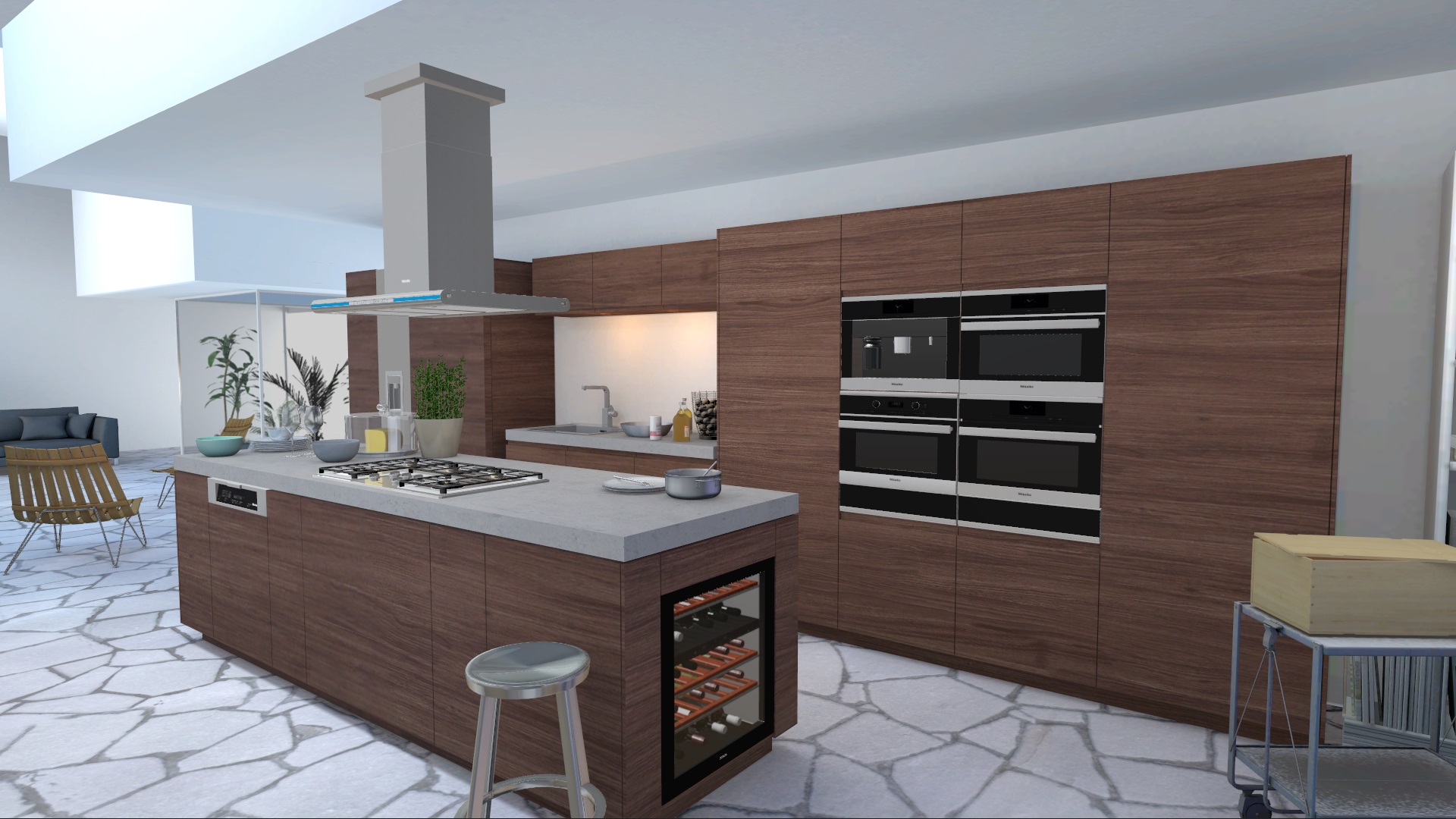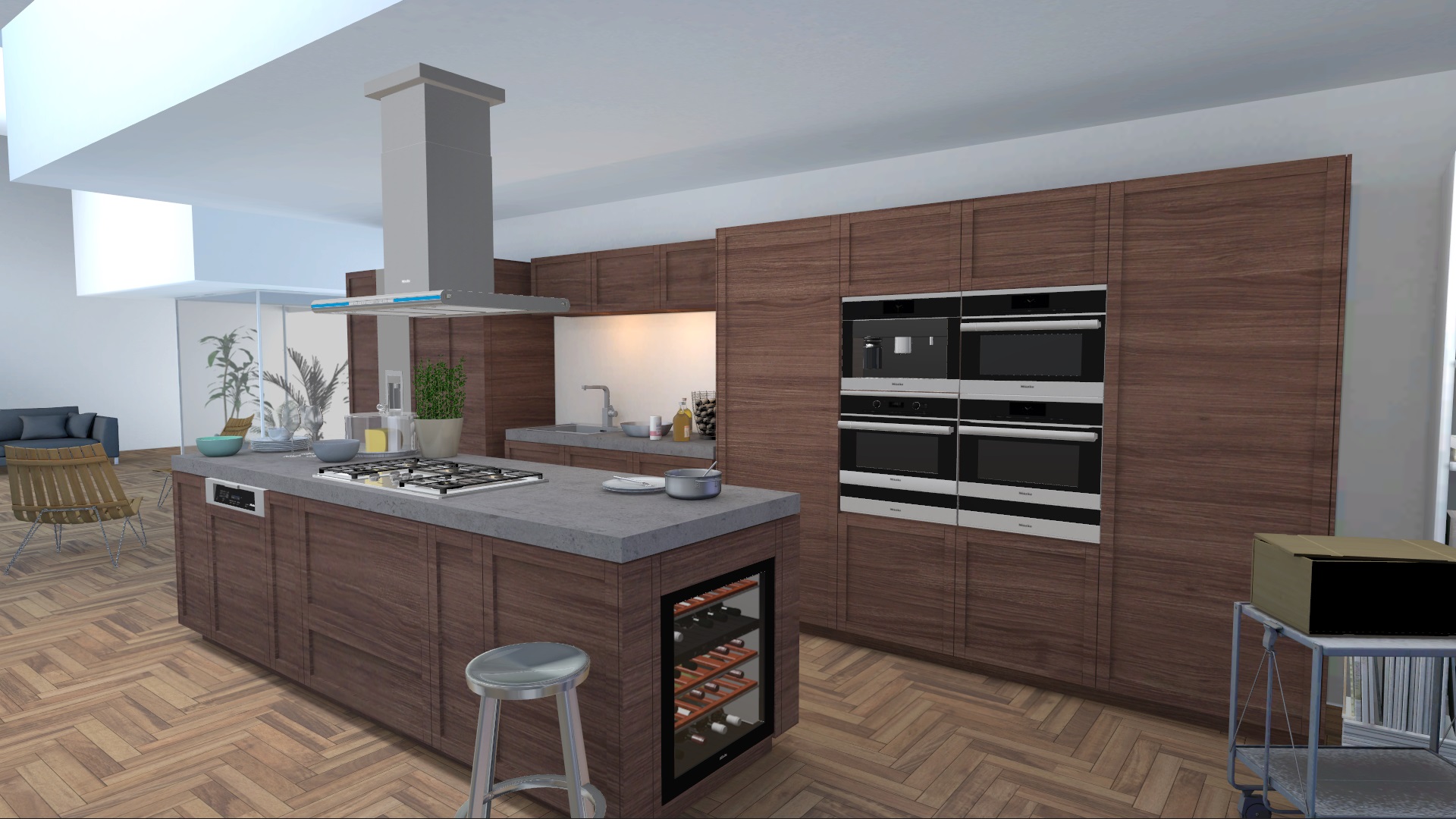 The kitchen configurator uses Multitouch technology.
The kitchen configurator contains more than 600 kitchen appliances.
Every configuration can be purchased directly via the Application.
Integration of 10 languages for international rollout.
The configurator is constantly expanded with new kitchen appliances.