Terrace Roofing Configurator
Configurator
WebGL
Responsive
Shop
The plastics manufacturer Kunststoffhandel Rexin has built its 40 year reputation on a high level of productivity and personal customer service. To interactively support that service mentality, the idea of a configurator for terrace roofings was conceived. The team of redPlant developed the 3D configurator in WebGL to make customers terrace roofing dreams become reality.
Go to configurator
Billions of Possibilities
The user can define the exact width and depth of the canopy, and select from a multitude of materials, colors, and accessories. With three different canopy systems, the 3D Realtime Configurator offers several billion configuration options.
Responsive
The configurator can also be used on tablets and smartphones without compromising on quality. Thanks to WebGL, it works in all modern browsers.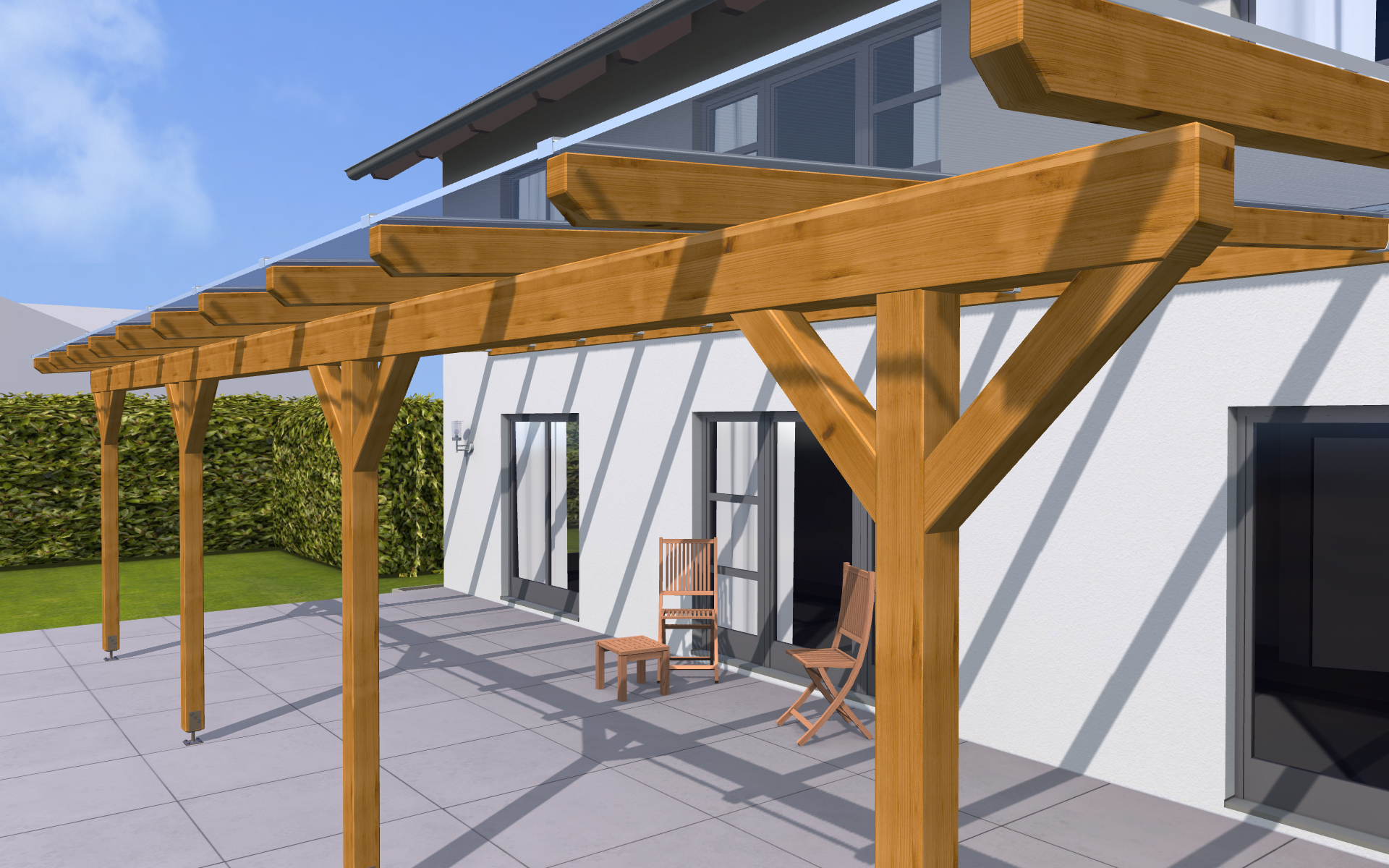 Realistic Materials
In order to realistically show the physical properties of the materials, we developed special shaders and optimized them for the different platforms.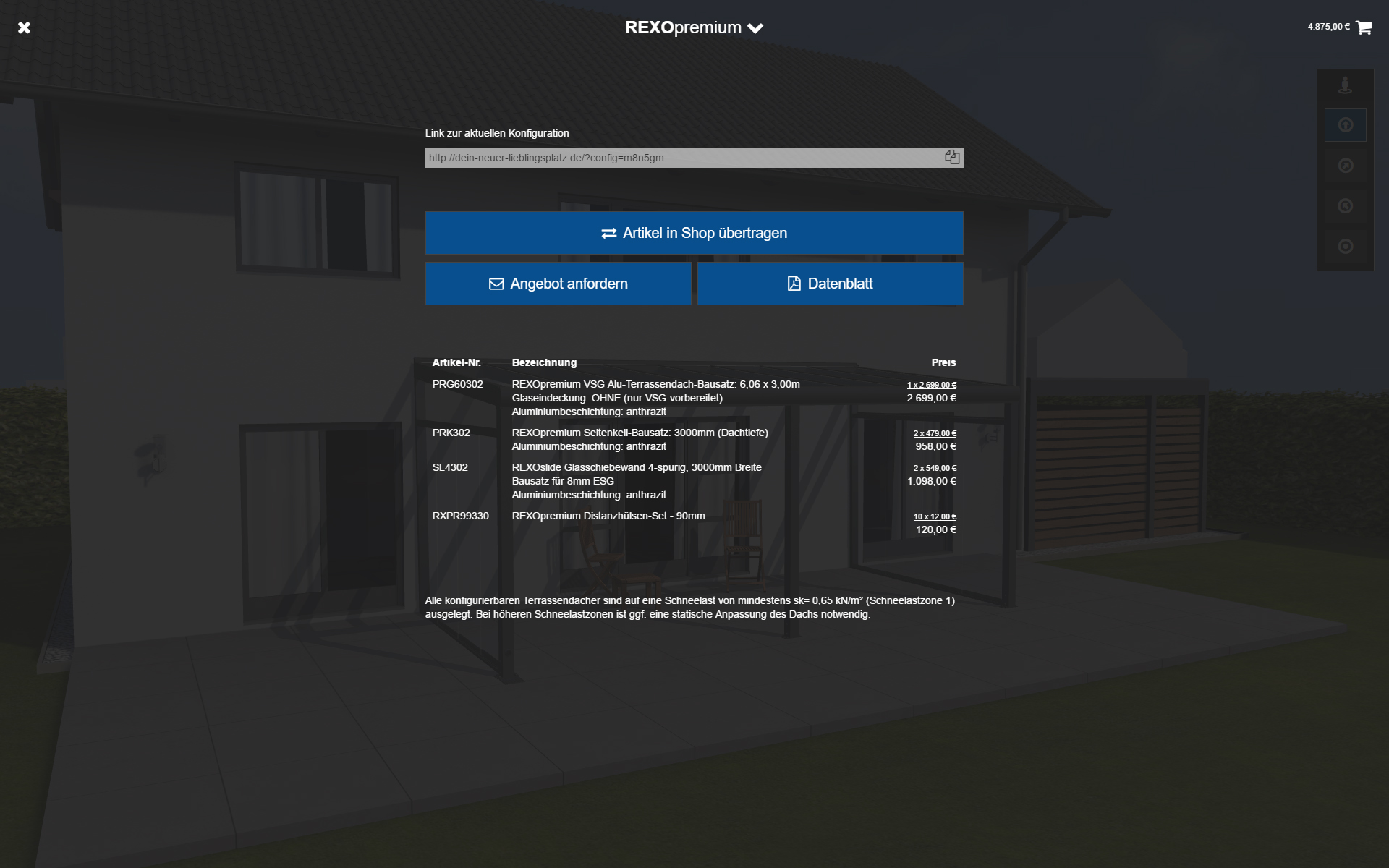 Shopping
The individual configuration can then be saved as a link or in a datasheet. All items of the configuration can be placed directly in the shop's shopping basket or be requested as a separate offer.
Logic
Due to the complexity of the canopy systems, the implementation of the configuration logic was highly demanding. During the design process, the application ensures that the user can create only valid configurations. If it can be configured - it can be built.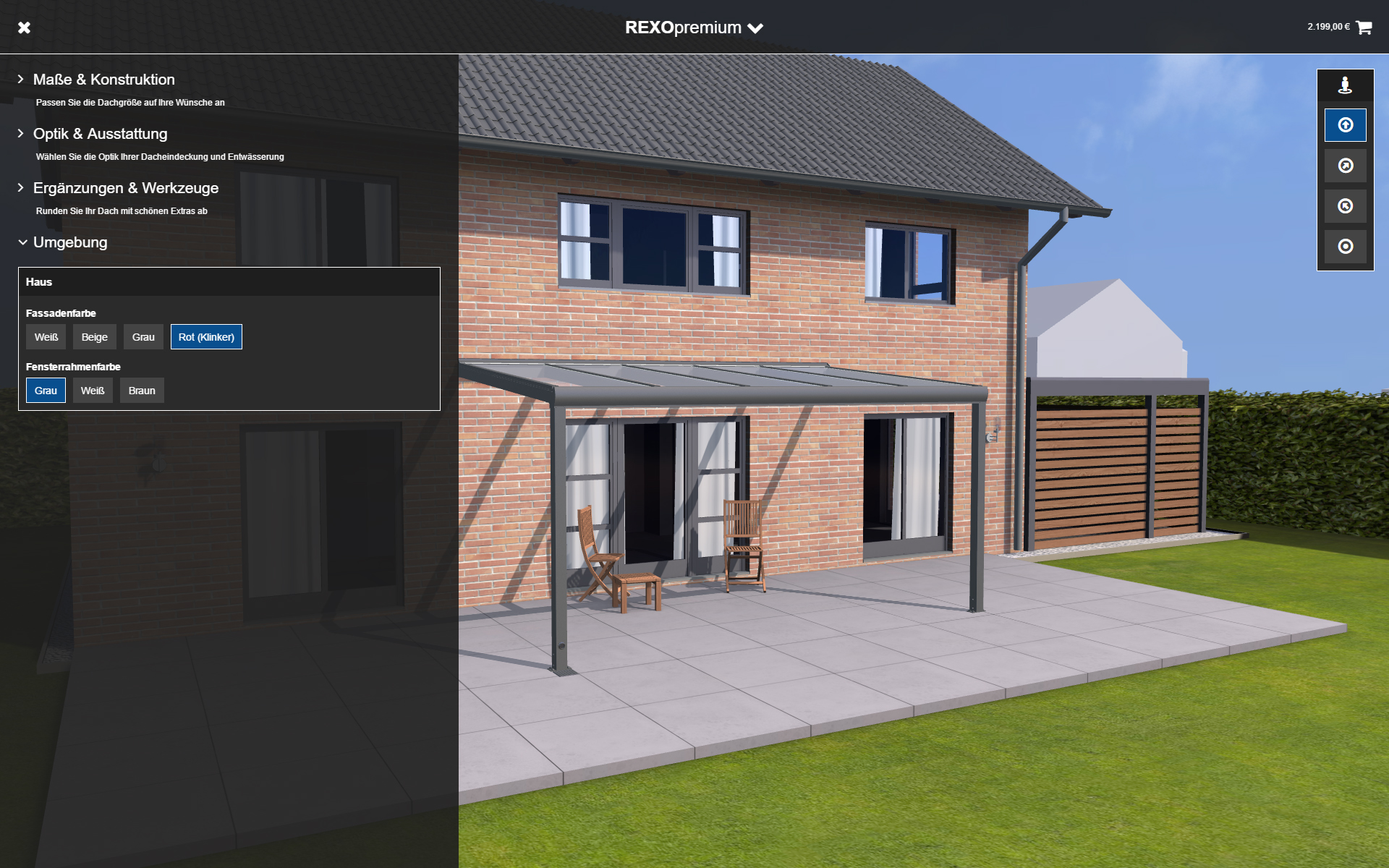 Home Sweet Home
Facade and window colors can be adapted individually to the conditions in the user's home.
Real Time Pricing
Every click results in a real time price check. This provides the user with full transparency at any time.
The illustration of the canopy is done in WebGL to make it available on as many devices as possible.
All configurations receive an individual URL. The configuration can be reconstructed at any time using this URL.
Billions of Possibilities
The Rexin products were integrated in the 3D Realtime Configurator with their configuration logic. This generates several billion configuration options.