Trilux Light Connects
Presentation
Trade fair
Unity3D
Multitouch
"TRILUX Licht verbindet" (light connects) was the motto of the presentation by the German market leader for technical lighting at the 2016 Light + Building expo. Central elements of the 1,260 sqm fair presentation were interactive touch applications, which redPlant had created in cooperation with the LAVAlabs Moving Images GmbH and the tennagels Medientechnik GmbH.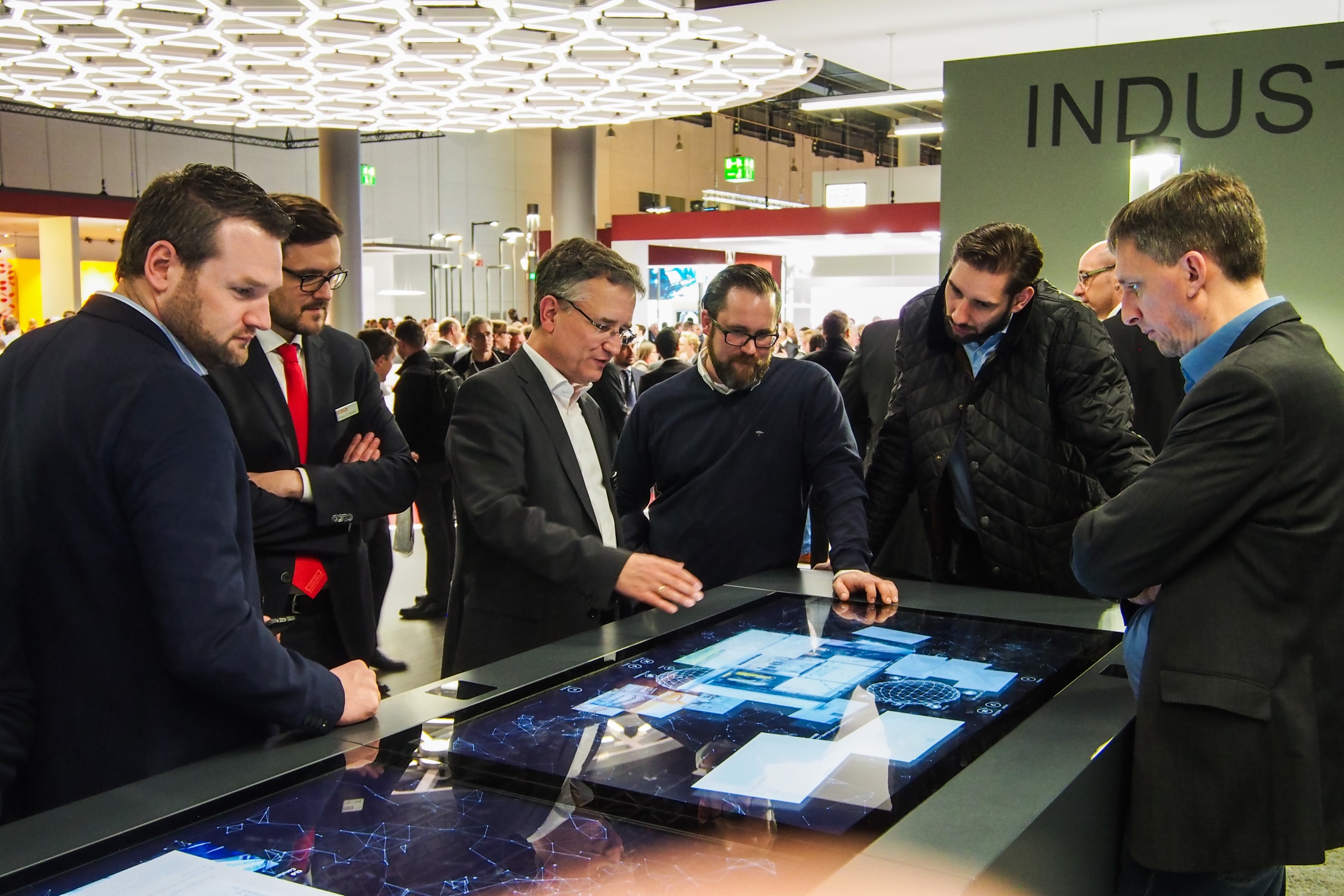 Multimedia Presentation
The multimedia company presentation let expo visitors take an interactive look at the corporate units Shop & Retail, Office, Industry, and Outdoor, and to obtain general information about TRILUX.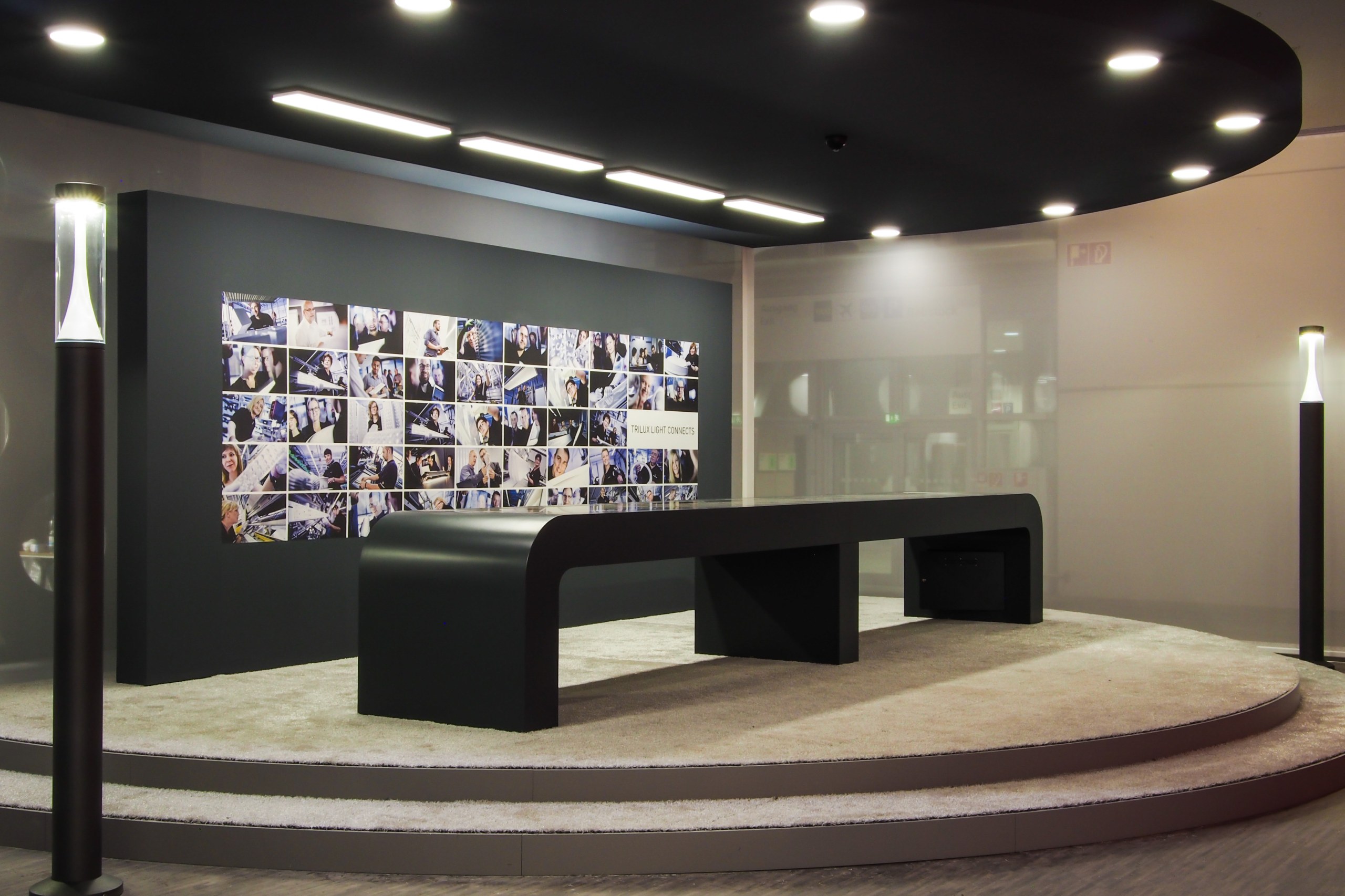 The Stage
The center of the expo display was the stage area. Visitors could immerse themselves into the world of TRILUX on four 4K Multitouch displays.
Content Variety
Expo visitors were invited to use 3D models, image galleries, videos, and technical data to learn about the company and the TRILUX product range.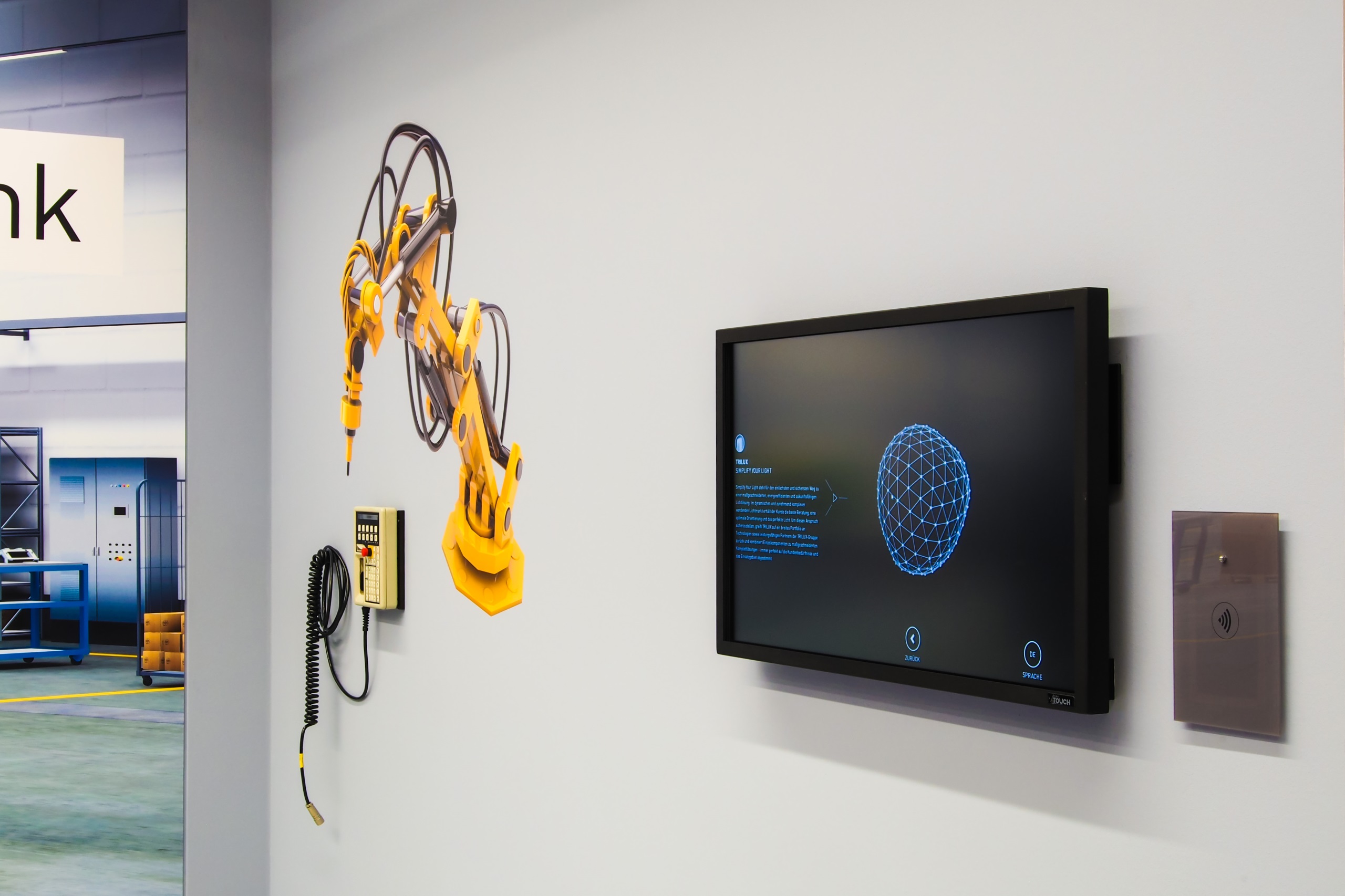 Tap To Collect
Visitors received personalized markers with RFiD-Technology. They could use these markers to collect and store content from various stations. 
Cosmopolitan
The Light + Building Expo is an international B2B fair, so the applications were localized and could be operated in different languages. The multi-lingual content was managed with a CMS developed by redPlant.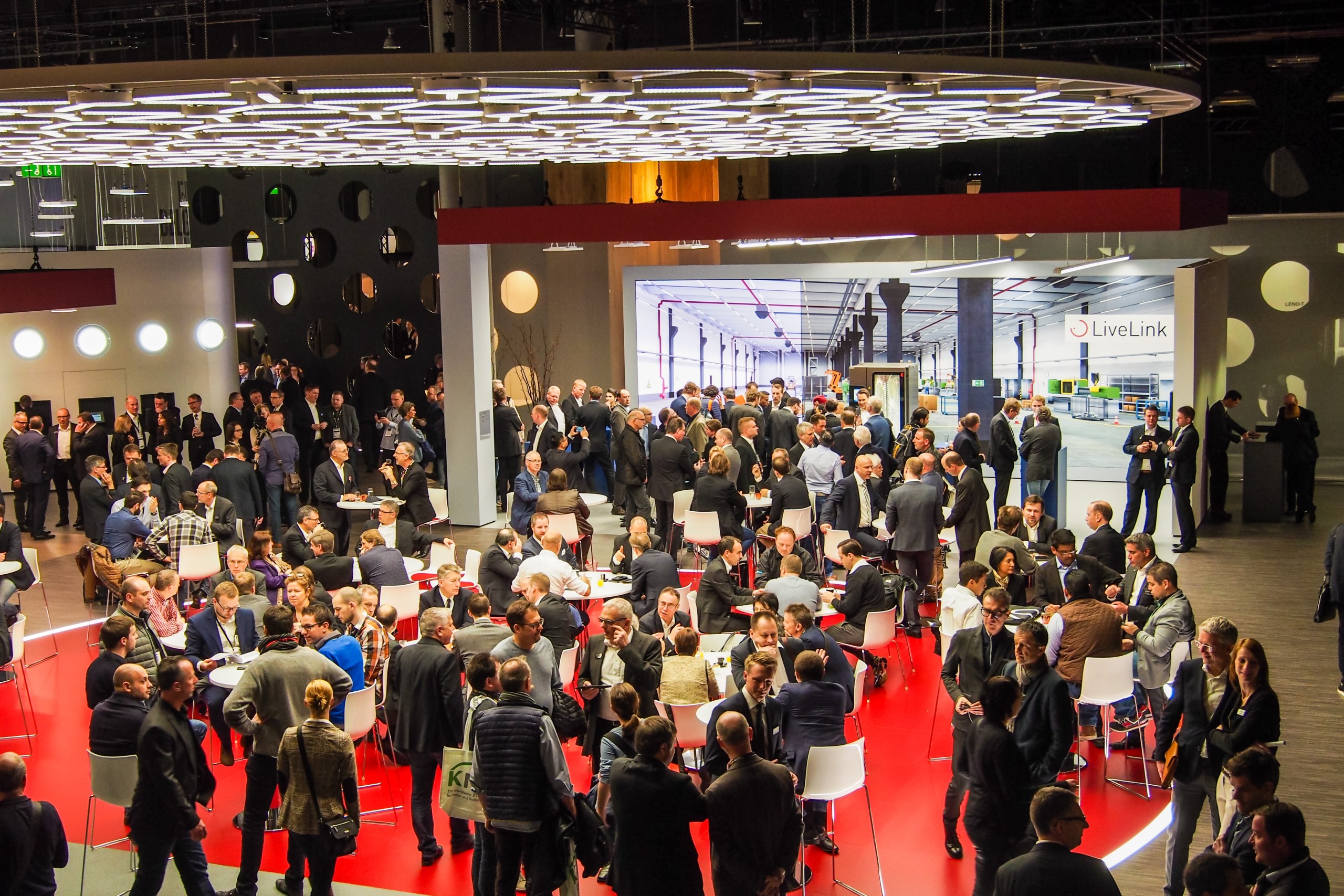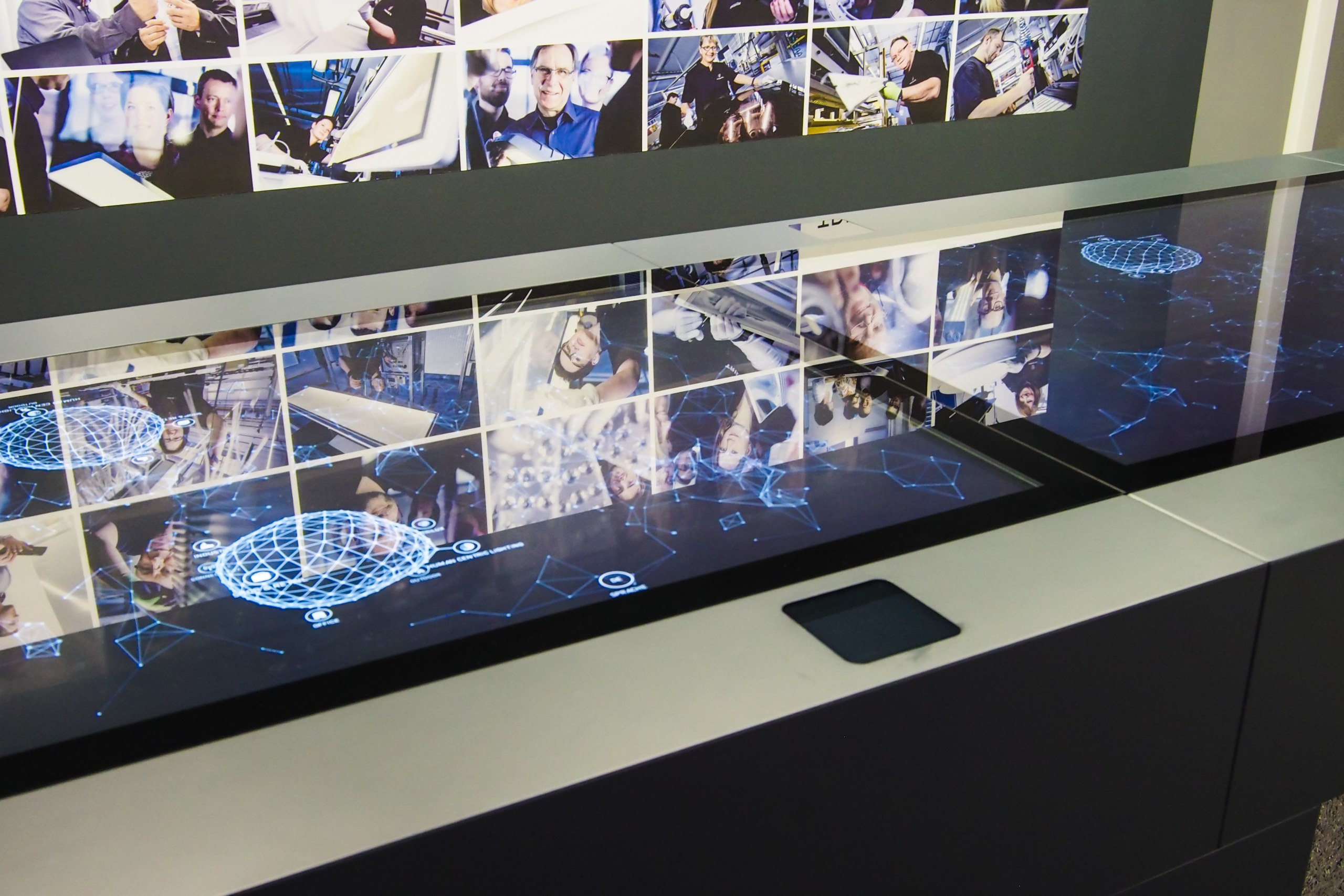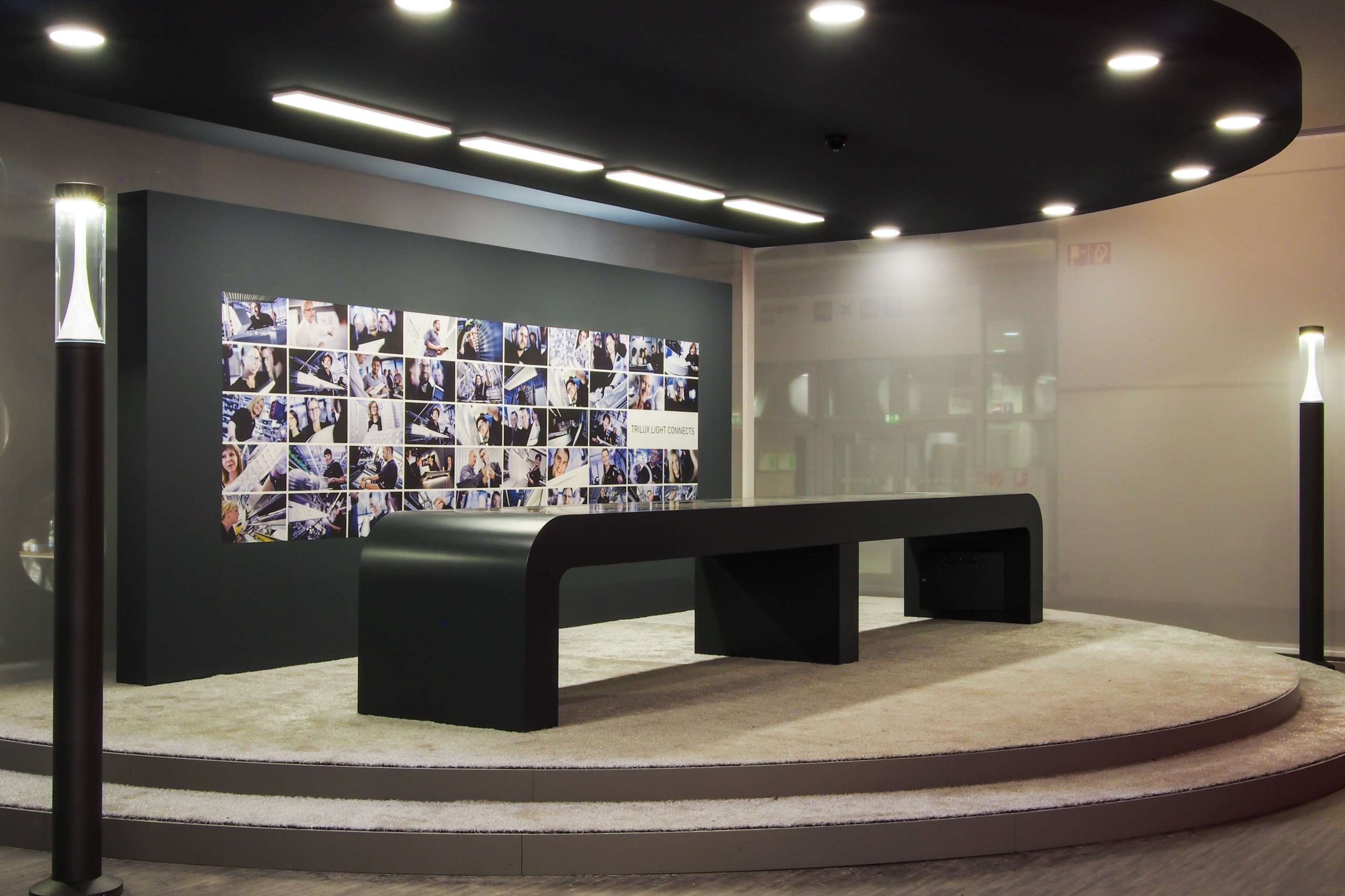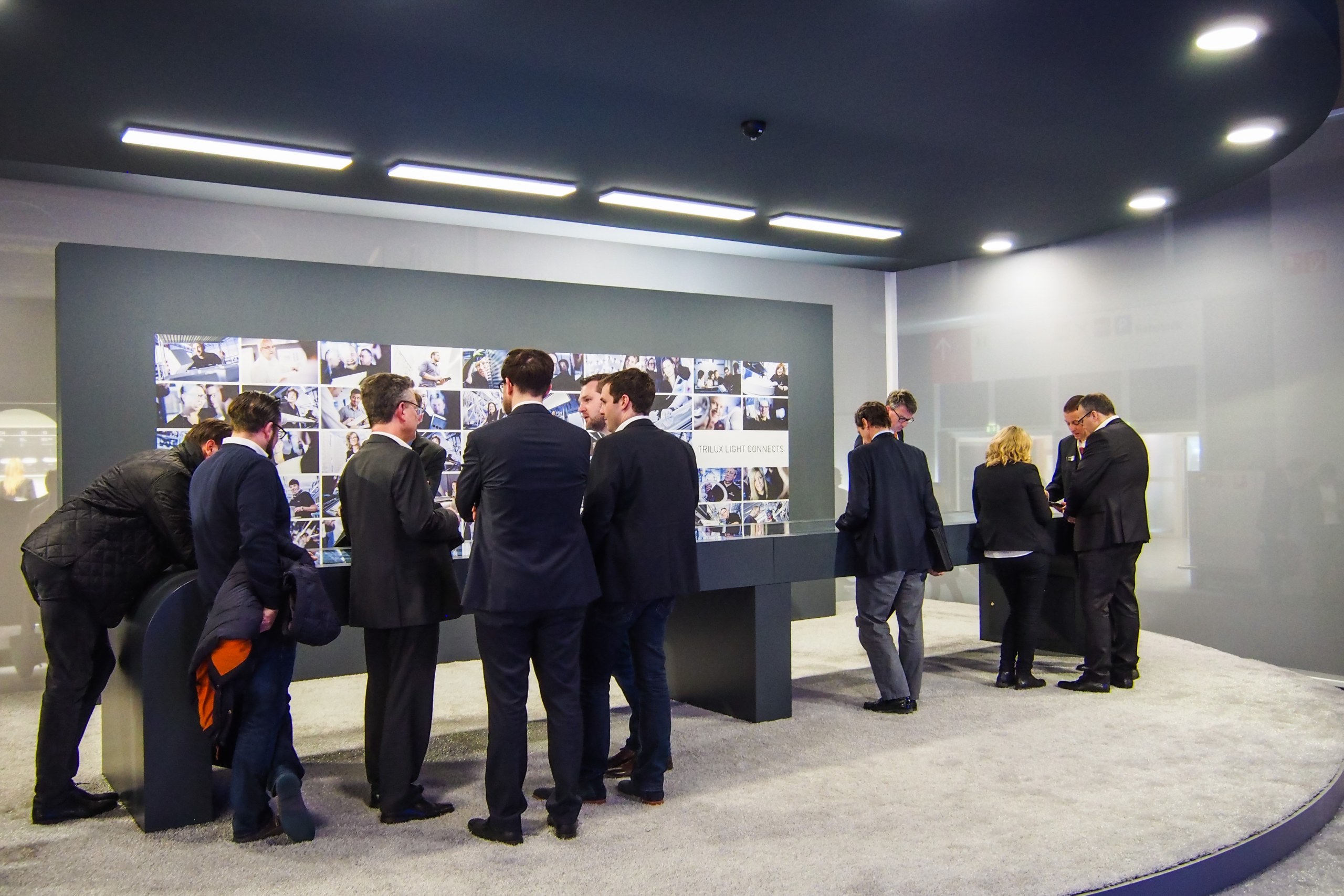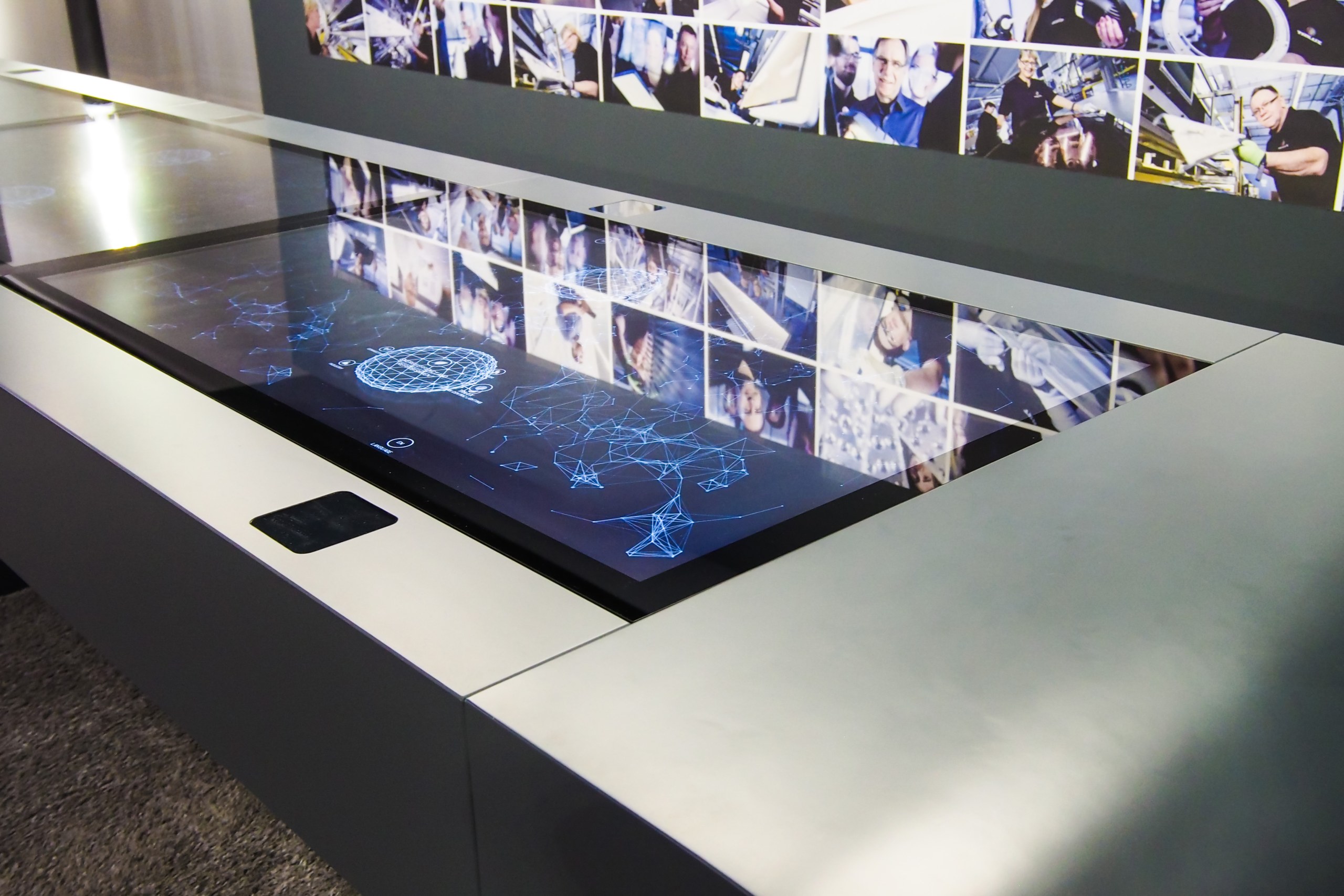 All installations are equipped with multitouch sensors.
The Application is multilingual so it can be used internationally.
The installations can be operated by several users simultaneously.