Waffle Works Innovation
The US-American sports shoe manufacturer VANS is specialized in trend sports such as skateboarding and snowboarding. The company's innovation department always tries to stay one step ahead of new trends and started a two-year project in 2015 to make custamization even more future-oriented. A central component of this project is an iOS  Application. This enables clients to have their custom designed vans shoes produced in just 15 minutes. After the initial WebGL case study, redPlant was also commissioned to develop the iOS Application.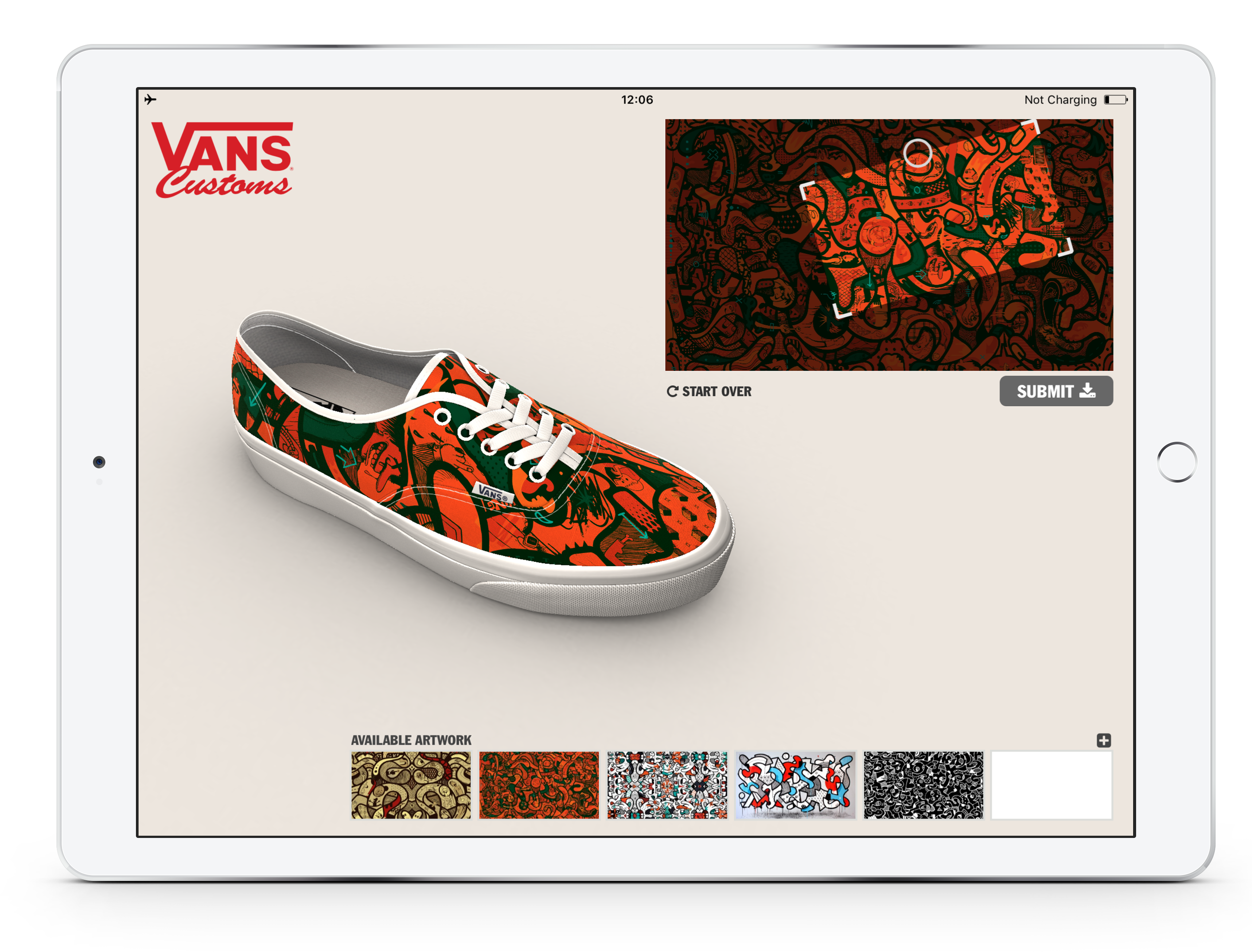 You Name it
The centerpiece of the App is the creation of a completely individual VANS Custom Style. Users can upload their own photos and place them on the shoe - for example clothing patterns, holiday pictures or drawings of their children. You name it... The design possibilities are really endless with this new technology.
Custom Shoes need Custom UV Magic
In addition to the challenge of projecting the customer's 2D design onto the 3D model, the image section can be rotated, scaled and moved as desired. The redPlant team developed a special combination of skillful unwrapping, special shaders and transformation matrices to ensure that the visual appearance of the final sneaker and the 3D preview really match.
3D Preview - The Waffle Works Interface
Through an interactive multitouch preview, the custom styled shoe can be viewed in 3D. An infinitely variable zoom guarantees an overview of the smallest details so that the individual design can be fine-tuned.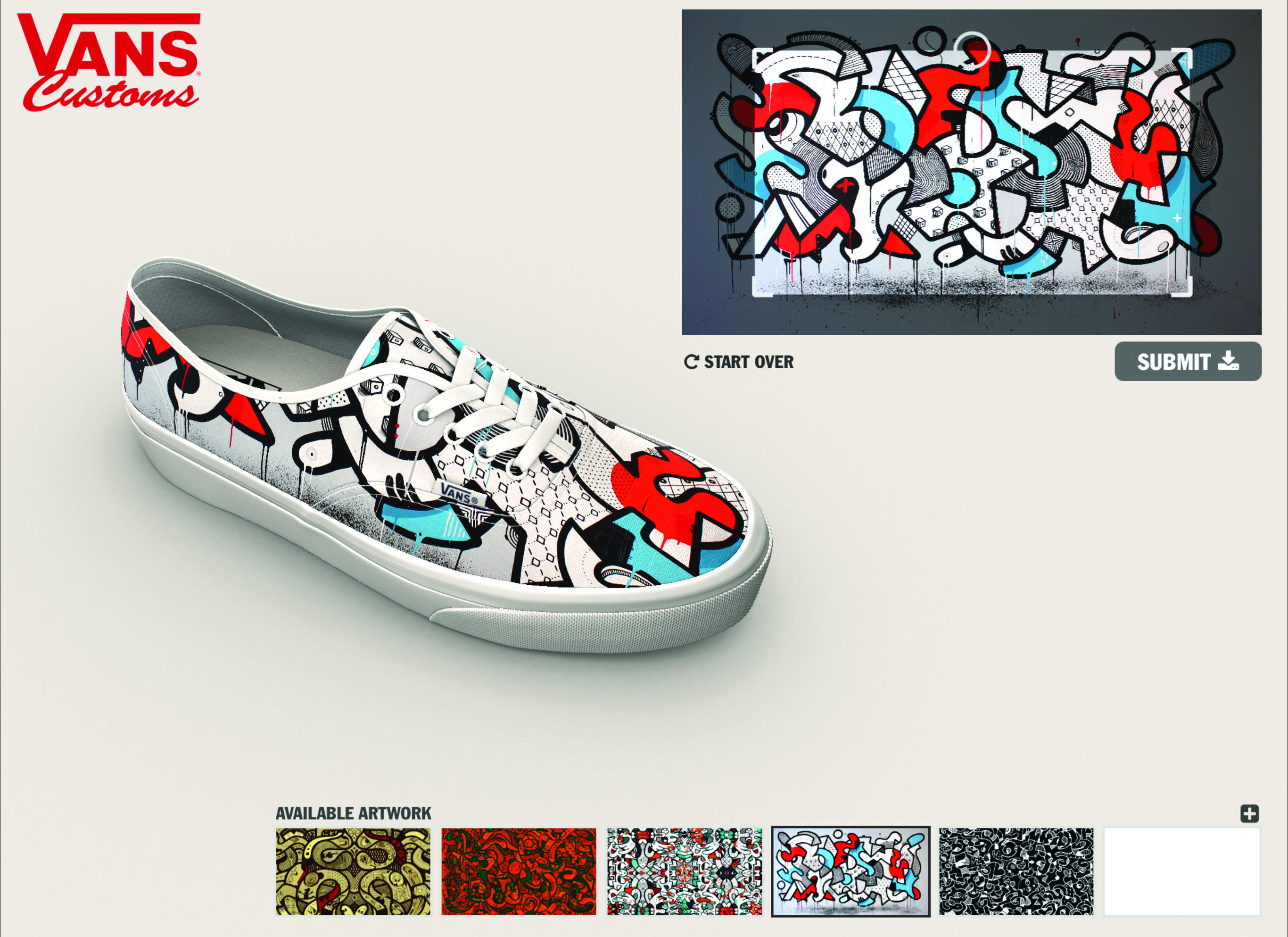 Just Place it
It is not only possible to view your shoe in 3D but also to scale, rotate and zoom in your individual pattern. This allows to place the whole image or only a part of it on the shoe. The result is displayed in real time on the 3D model.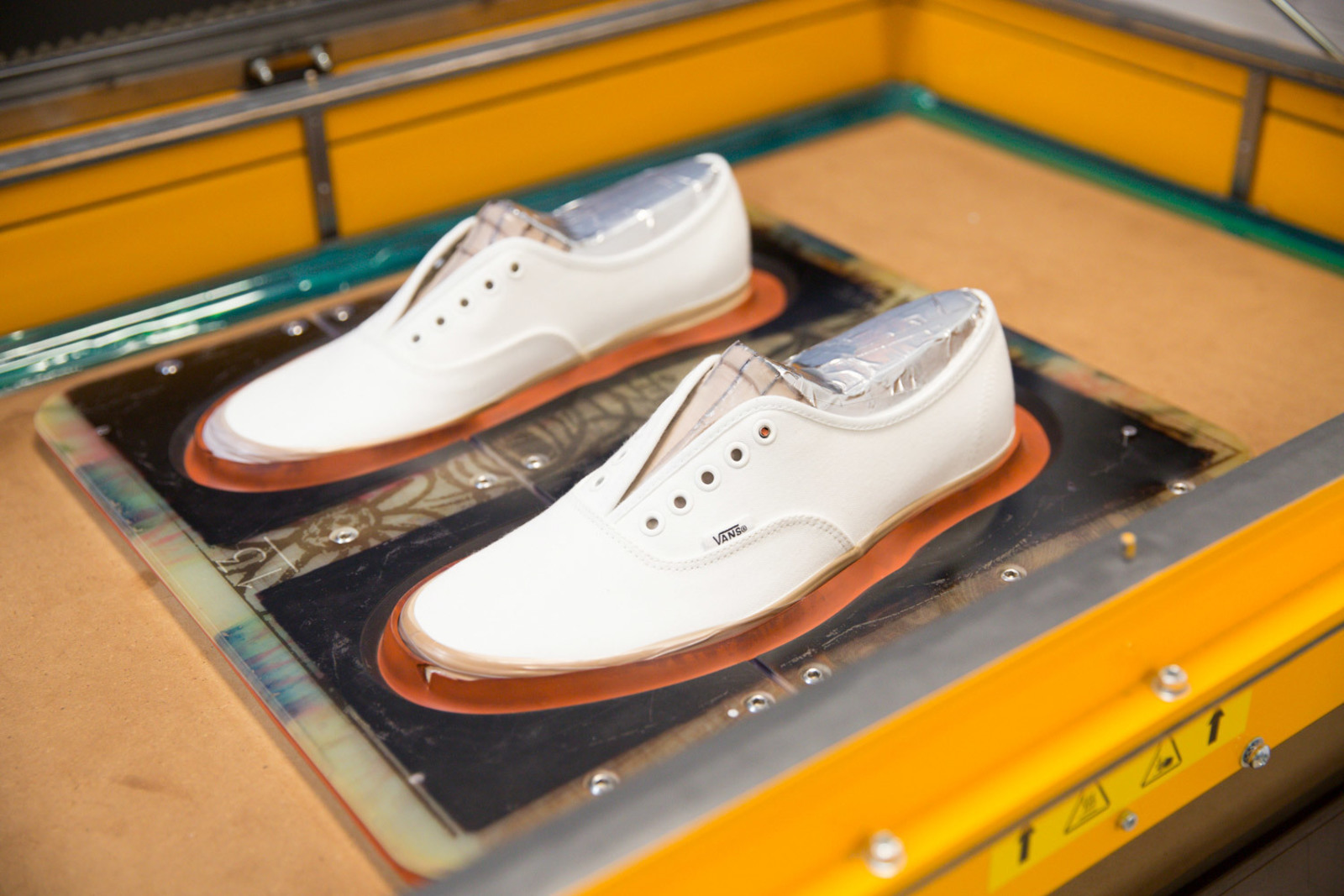 Custom Vans in 15 Minutes
The App is connected to a specially developed heat-vacuum-machine, which transfers the individual texture from the app to the real shoe. With one click the order is placed. VANS guarantees that the shoe is ready for collection within only 15 minutes.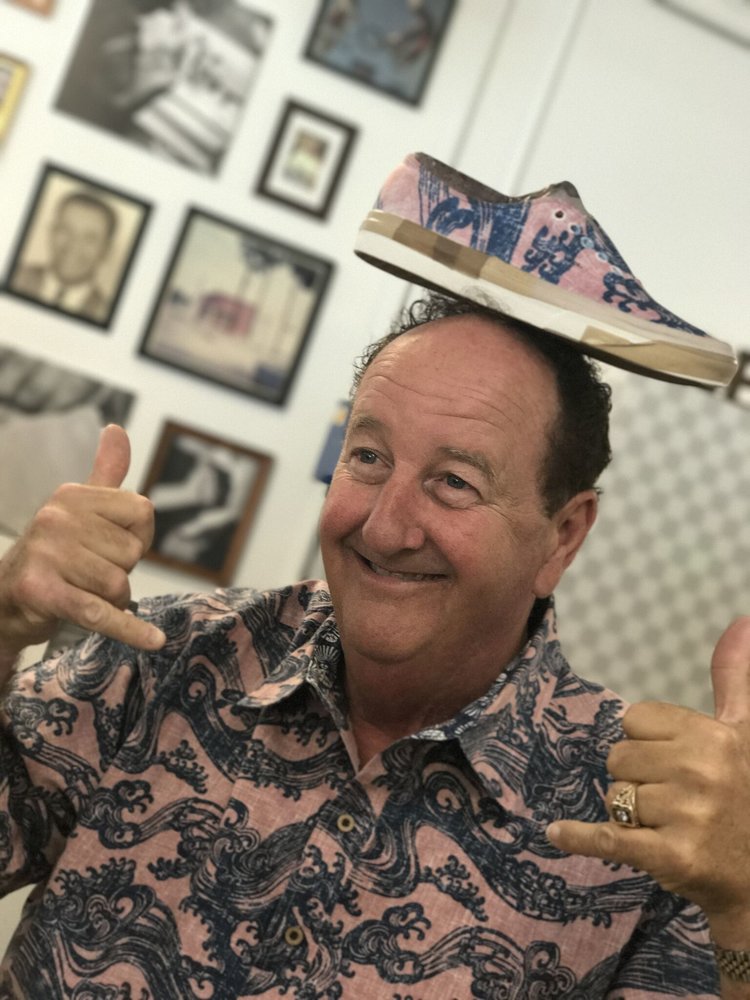 Vans Headquater - Costa Mesa
The new VANS Customs App was unveiled to the public at the inauguration of the new headquarter in Costa Mesa. A quick photo of Steve Van Doren's shirt was uploaded to the app during the opening. The production of the new sneaker was finished before he could finish describing the process.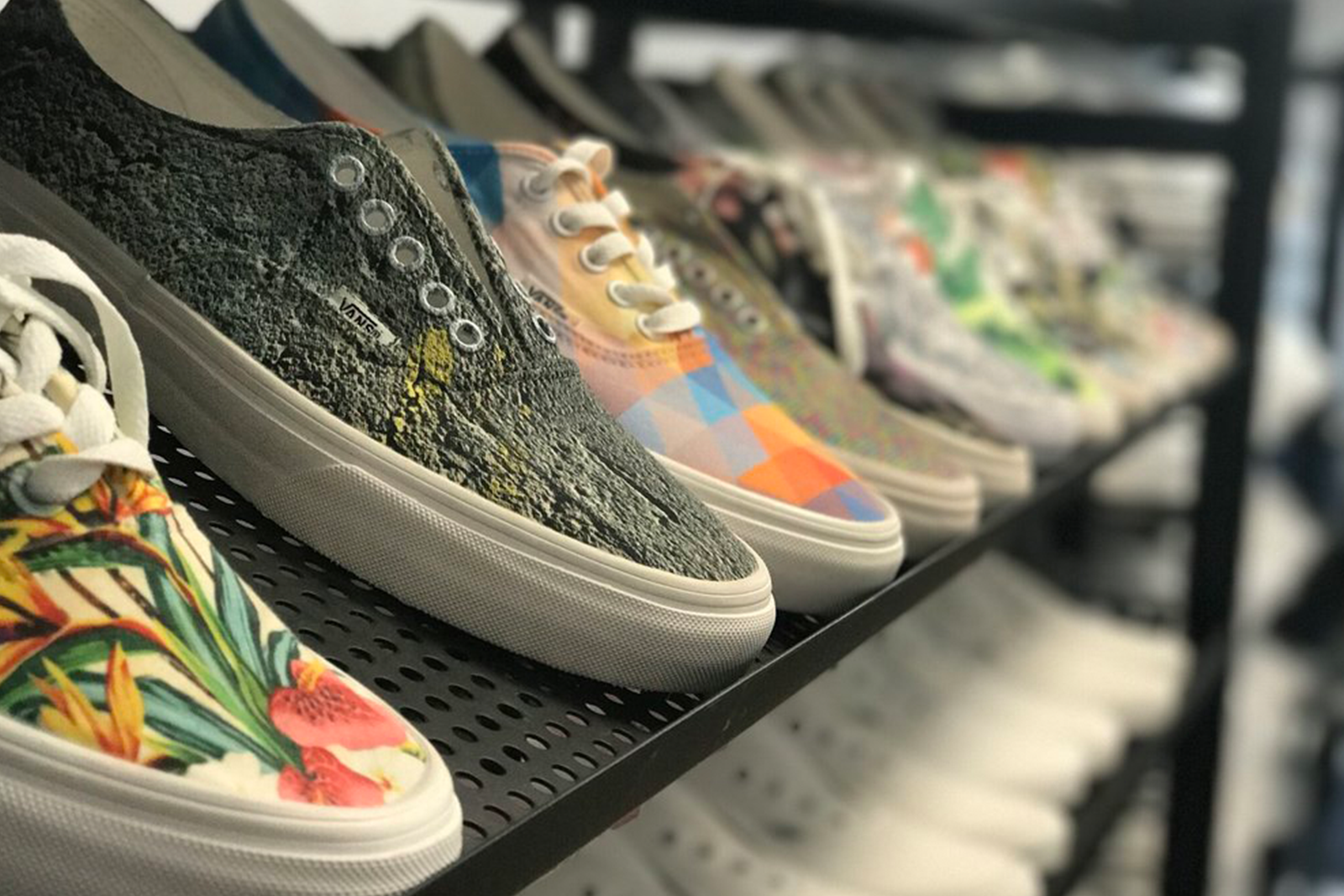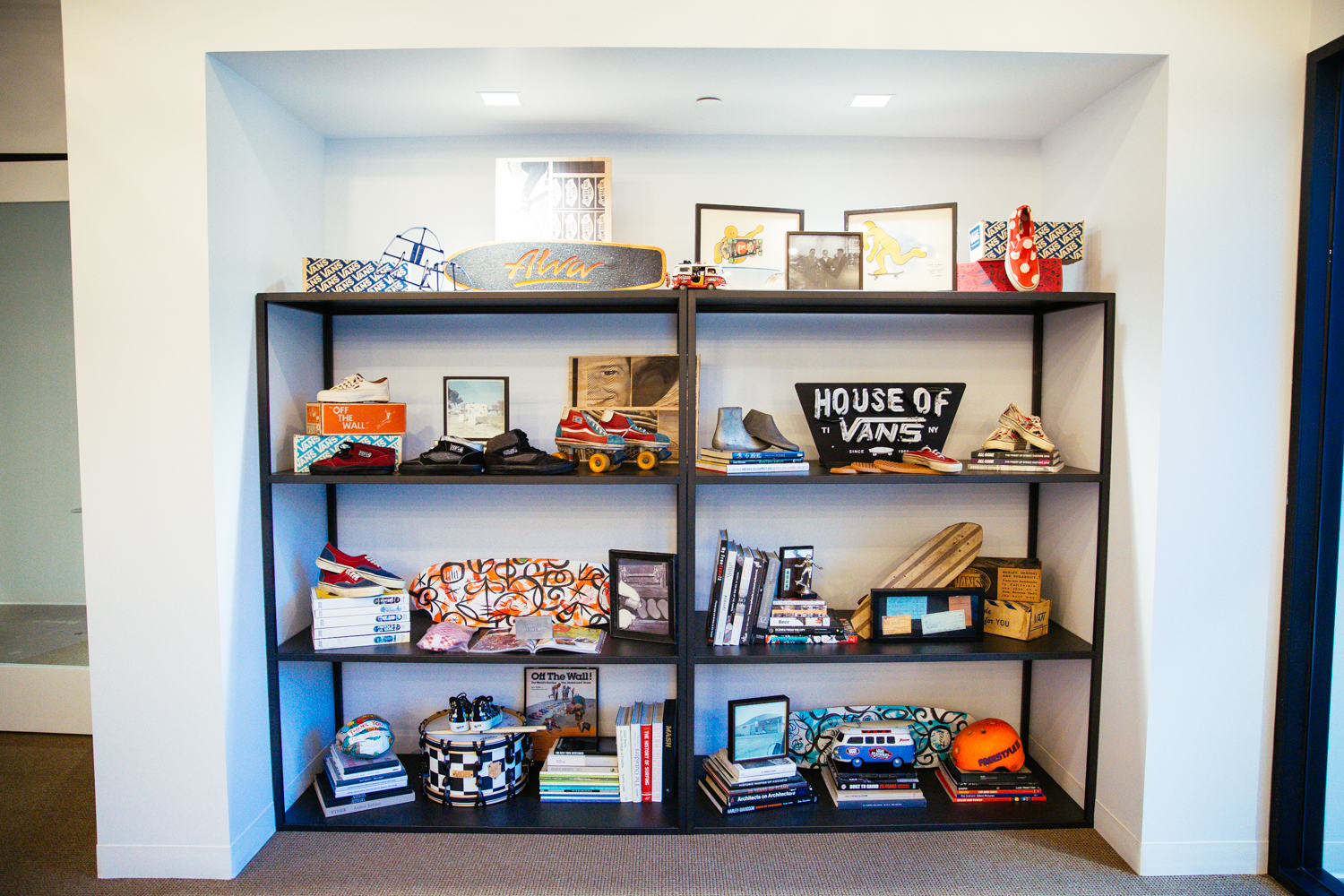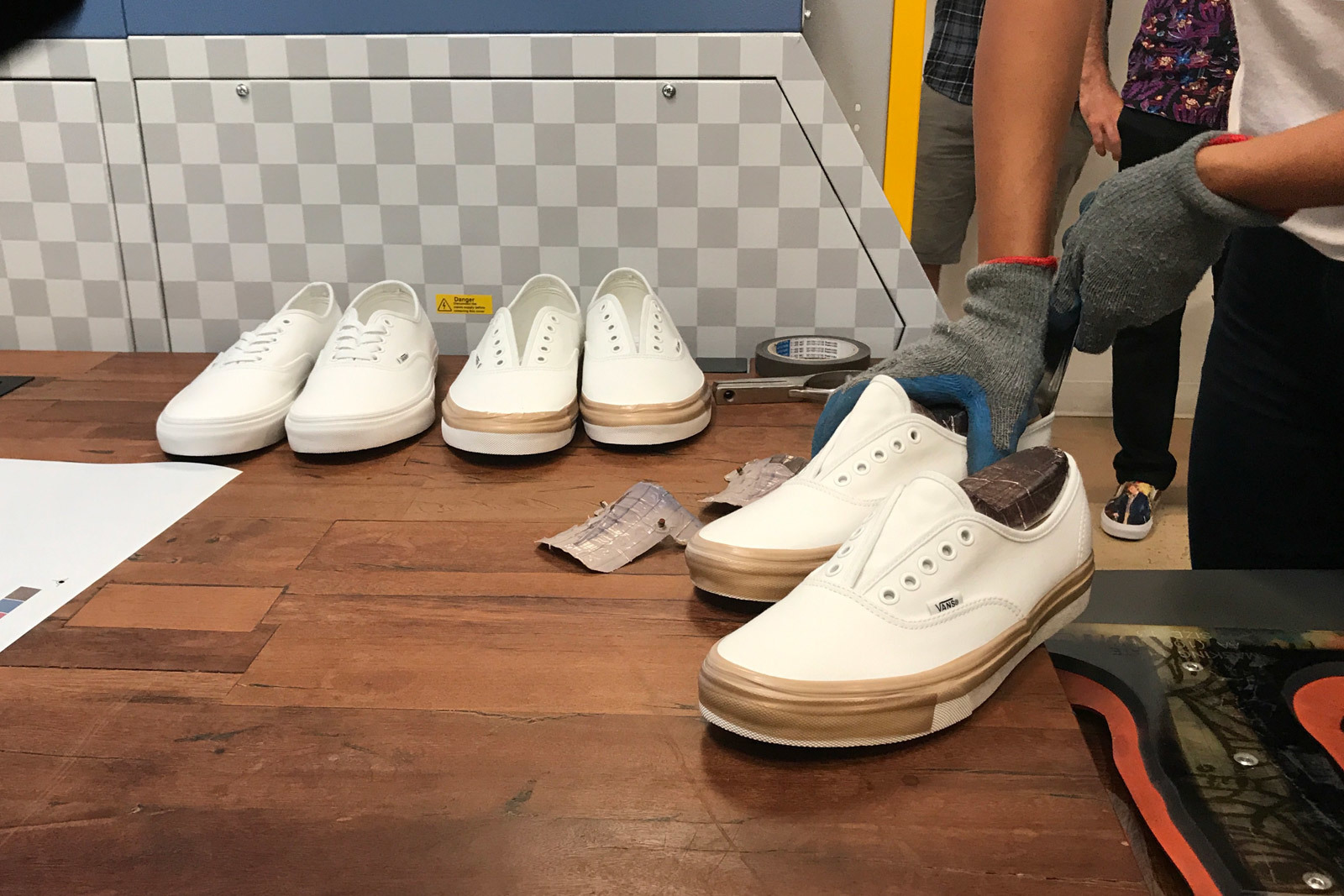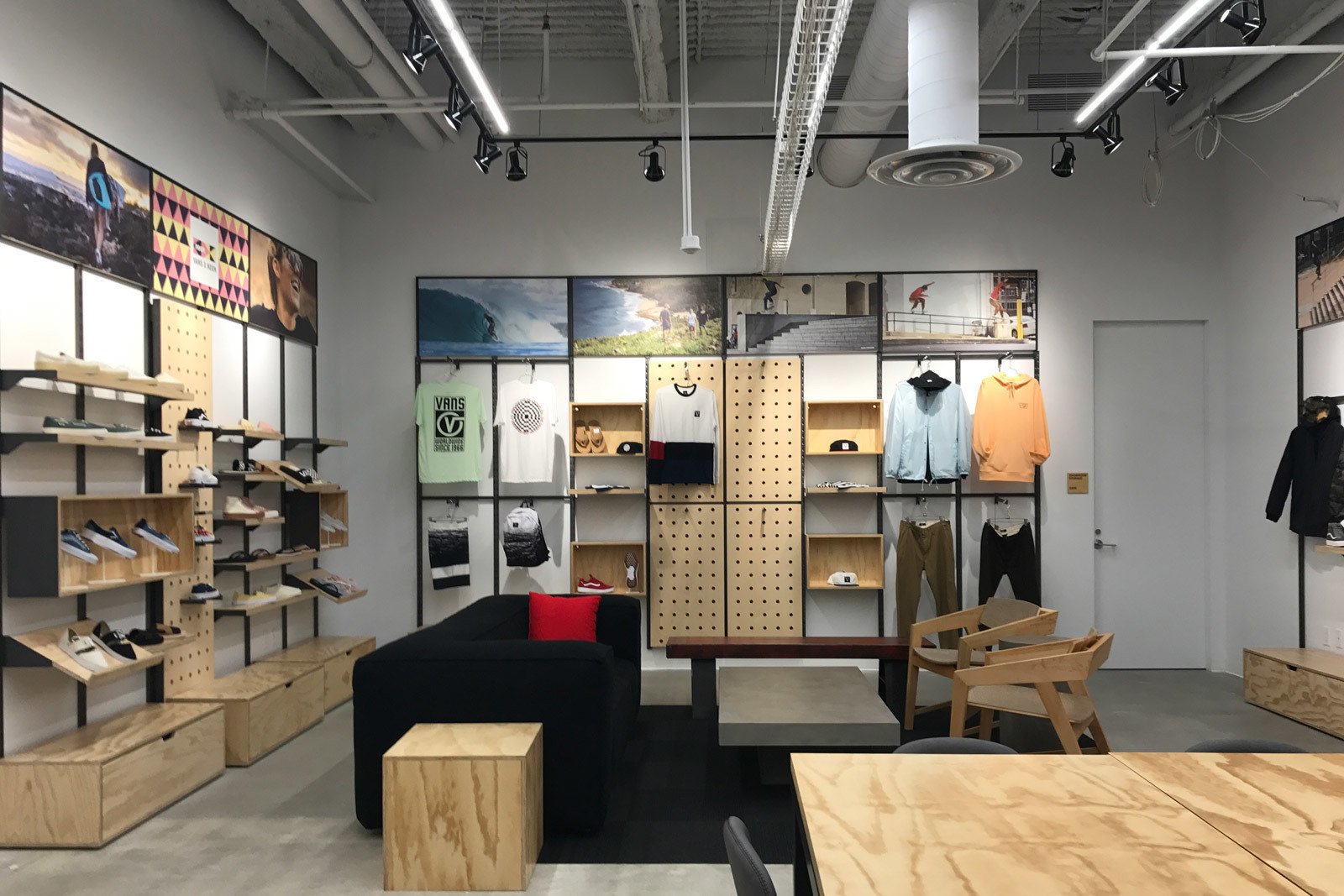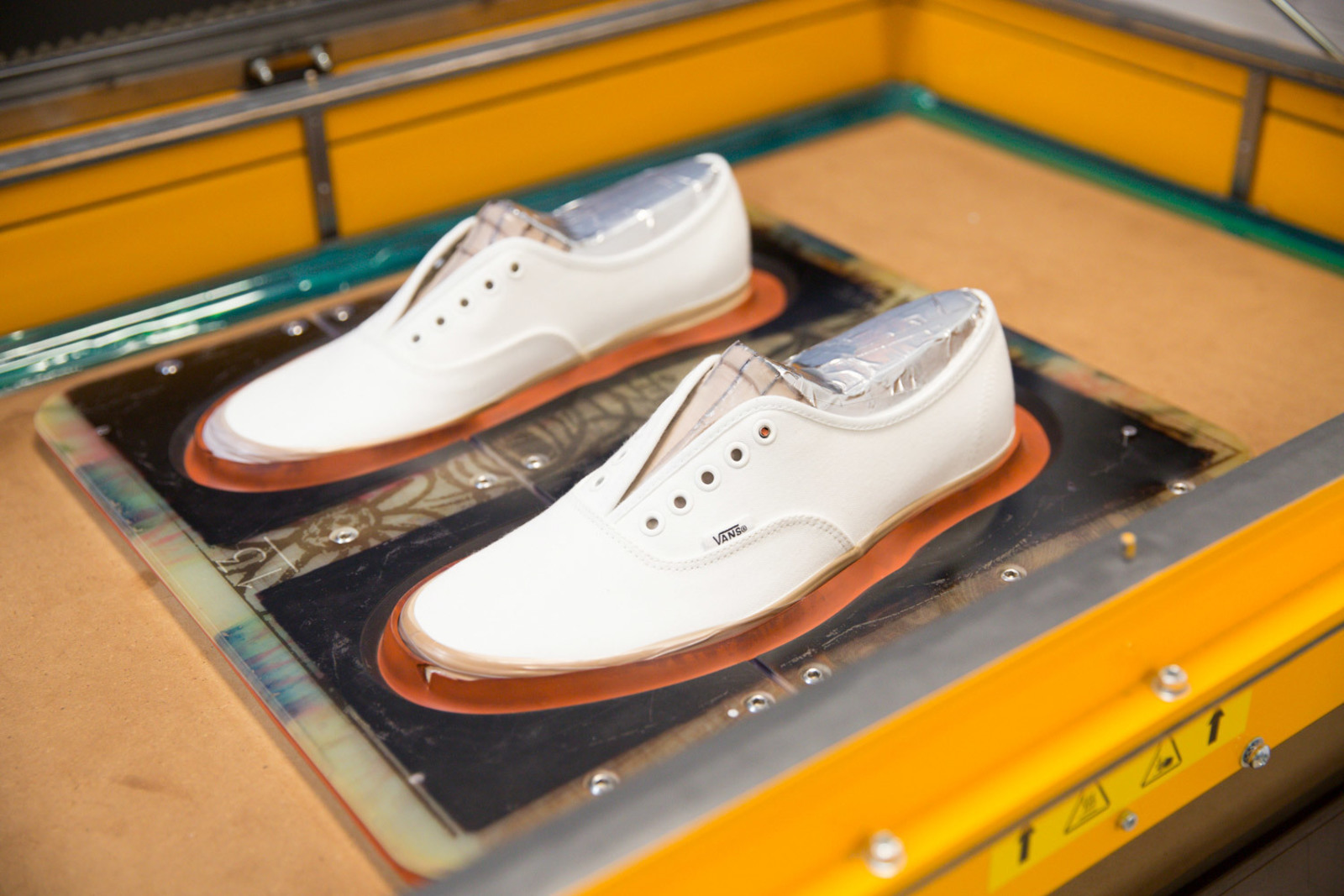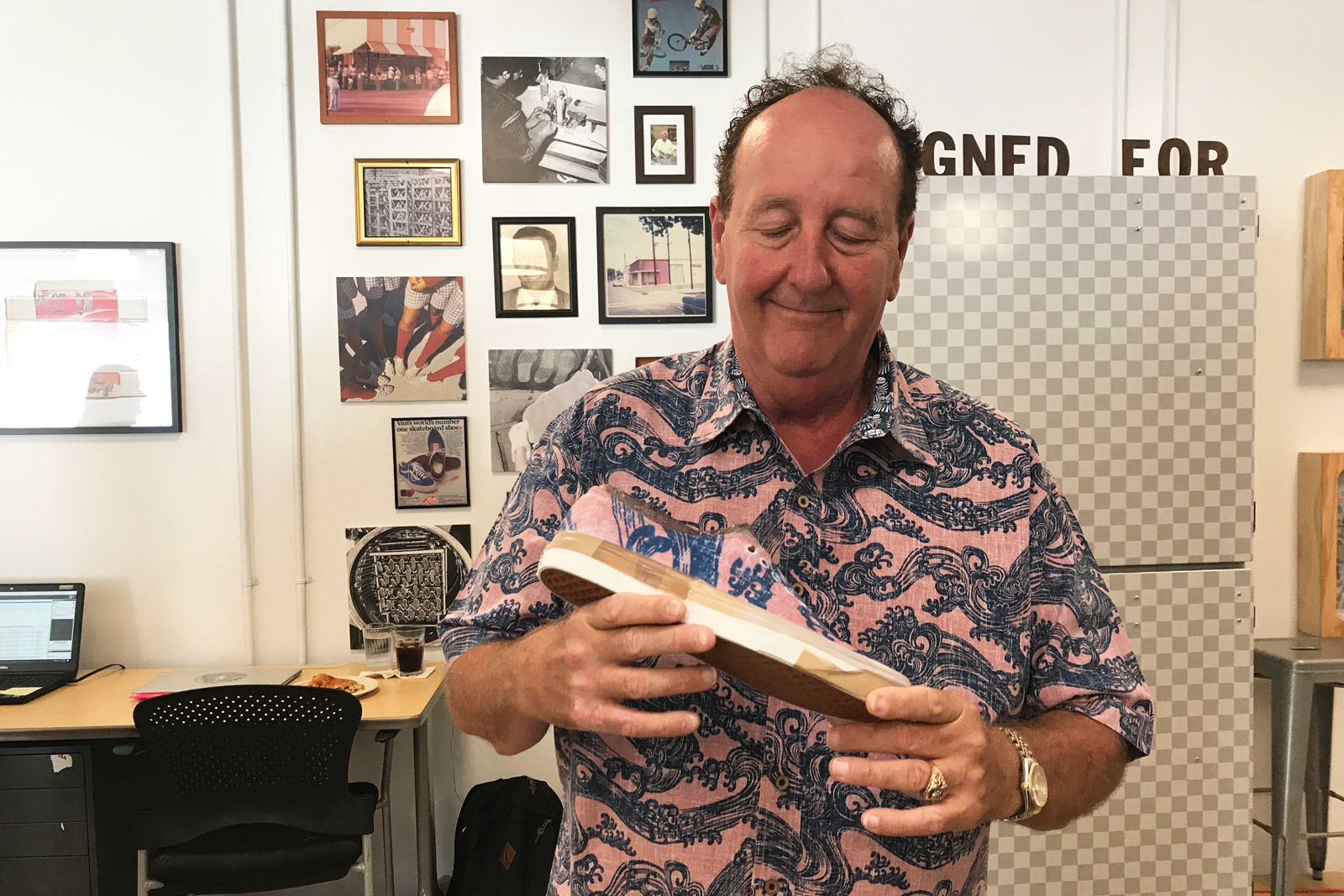 Developed as a hybrid application for iOS.
Individual shoe-design and production within 15 minutes.
Trough the Application the shoe production can be started immediately.
Printing of arbitrary patterns, pics or drawings on the shoe.