Dream Cabinet WebGL Configurator
e-Commerce
Configurator
WebGL
The online shop for made-to-measure furniture - just a few clicks to your individual, unique piece of furniture. This is what Mein-Traumschank.de GmbH stands for. Excellent quality "Made in Germany" from the heart of the Westphalian furniture-making region. In cooperation with redPlant, a 3D Realtime Configurator for individual dream cabinets with a WooCommerce shop connection for direct purchase was created.
Your Design, Your Home, Your Lifestyle
Whether concentrated in front of the computer, relaxed on the couch or for a distraction on the train. Thanks to responsive design, you always have your dream wardrobe with you. The configurator automatically adapts to different display sizes and device types.
I'll check it out
Adjust dimensions interactively, place shelves, drawers, pullouts and much more. Via a Drag & Drop interaction you can equip your dream wardrobe according to your individual ideas. The configurator accompanies you, validates each of your configuration steps and shows you in real time what's possible at the moment, exactly to the millimeter.
All you care about
Whether with or without bevel, wood or lacquer optics - the 3D WebGL configurator contains countless possibilities. In spite of the abundance of configuration options, the design is easy to use. Thanks to your favorite settings, you can transfer materials, handles and accessories to your entire cabinet system with just a few clicks. That's too boring for you? Of course, you can also customise every item individually.
In addition to the creation of 3D models, high-quality textures of the materials were prepared. Real material samples from the manufacturer were available for this purpose. Appropriate shaders give the final touch to the surfaces, taking into account the current lighting conditions.
First aid by Chrissi
Chrissi is your digital assistant with tips and tricks around the configuration of your dream cabinet. Would you like to go on your own discovery tour? Chrissi can be hidden at any time and called in again if necessary.
Voll Funktionsfähig
Konfigurieren ist nicht alles! Damit Du nicht nur Deinen Traumschrank optimal planen kannst, sondern auch dessen Funktionalität im Blick behältst, wurden alle Ausstattungselemente mit ihren originalgetreuen Funktionsweisen versehen. So kannst Du beispielsweise Schubladen, den Kleiderlift oder den Krawatten-Auszug heraus und wieder reinfahren lassen . Dein Traumschrank erweckt so förmlich zum Leben.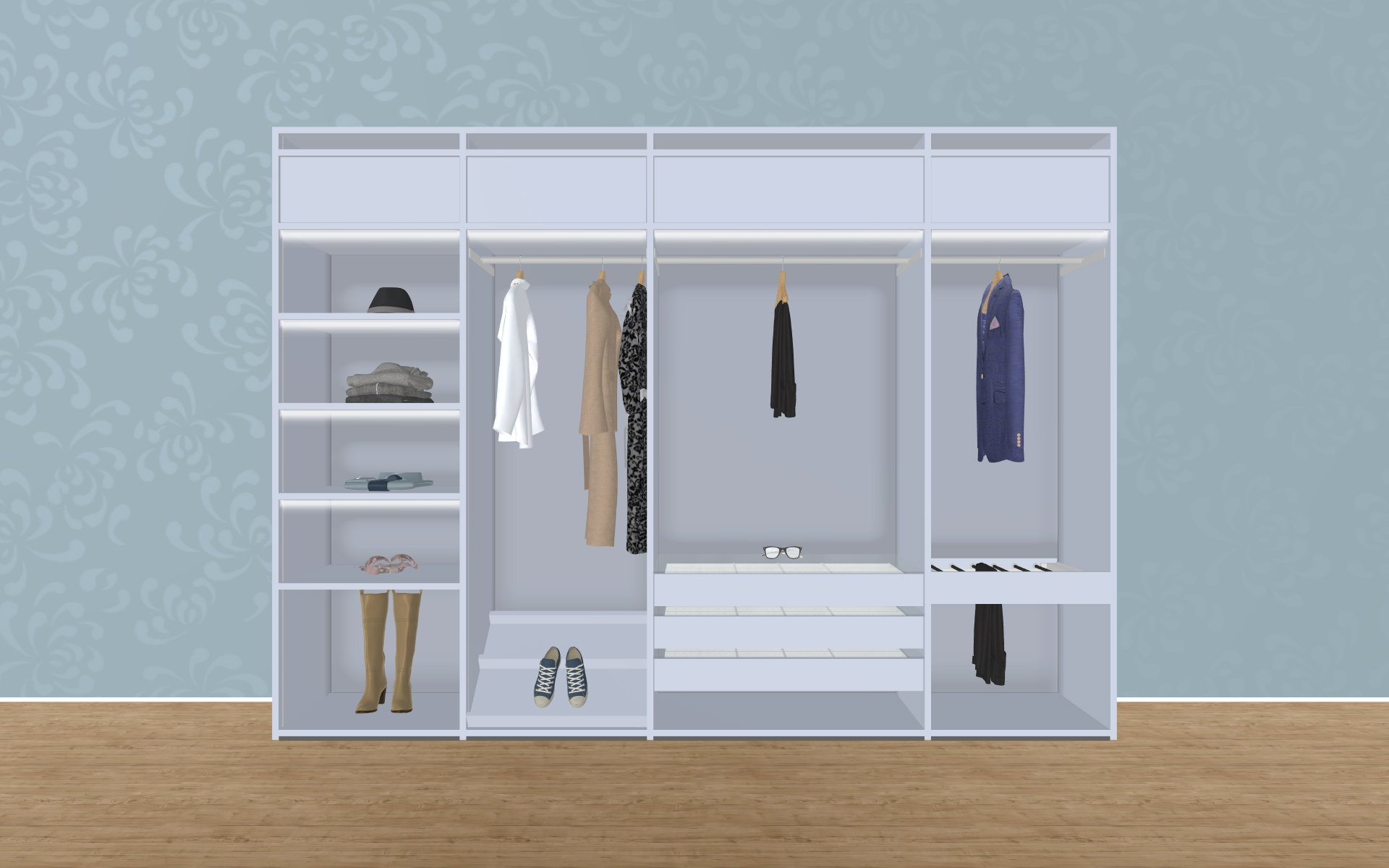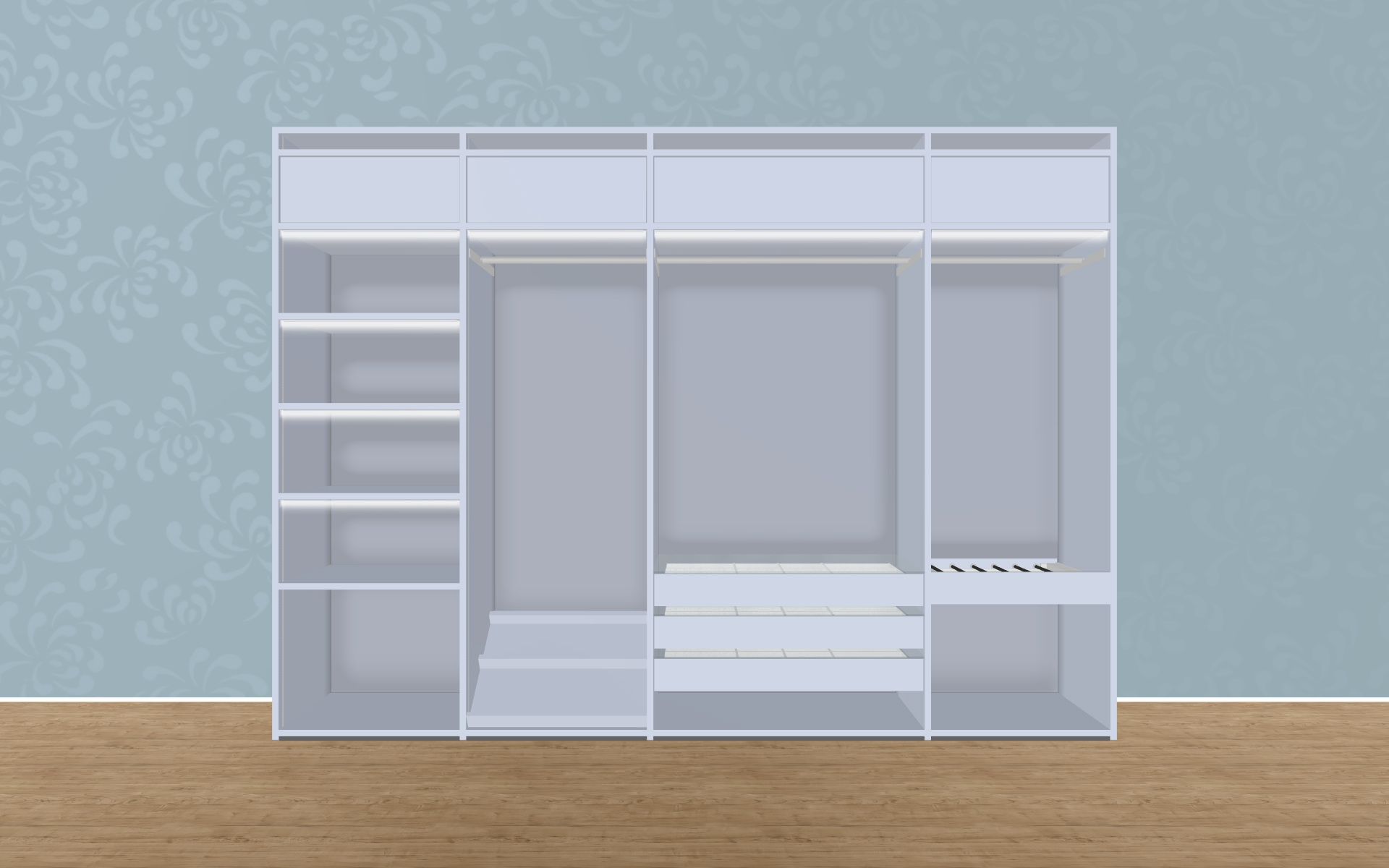 Be inspired!
The decoration, matched to suit the ambience, breathes life into your dream wardrobe. The presentation of the decorative items will help you to choose the right interior design. If you change the dimensions of individual components, the decoration adapts accordingly. The decoration can be deactivated and reactivated at any time with a simple click.
Choose your ambience
Dressing room, living room or bedroom? No matter where your dream wardrobe will find its place, by choosing the ambience you can find out whether your dream wardrobe matches your home wall design. The decoration automatically adapts to the chosen ambience.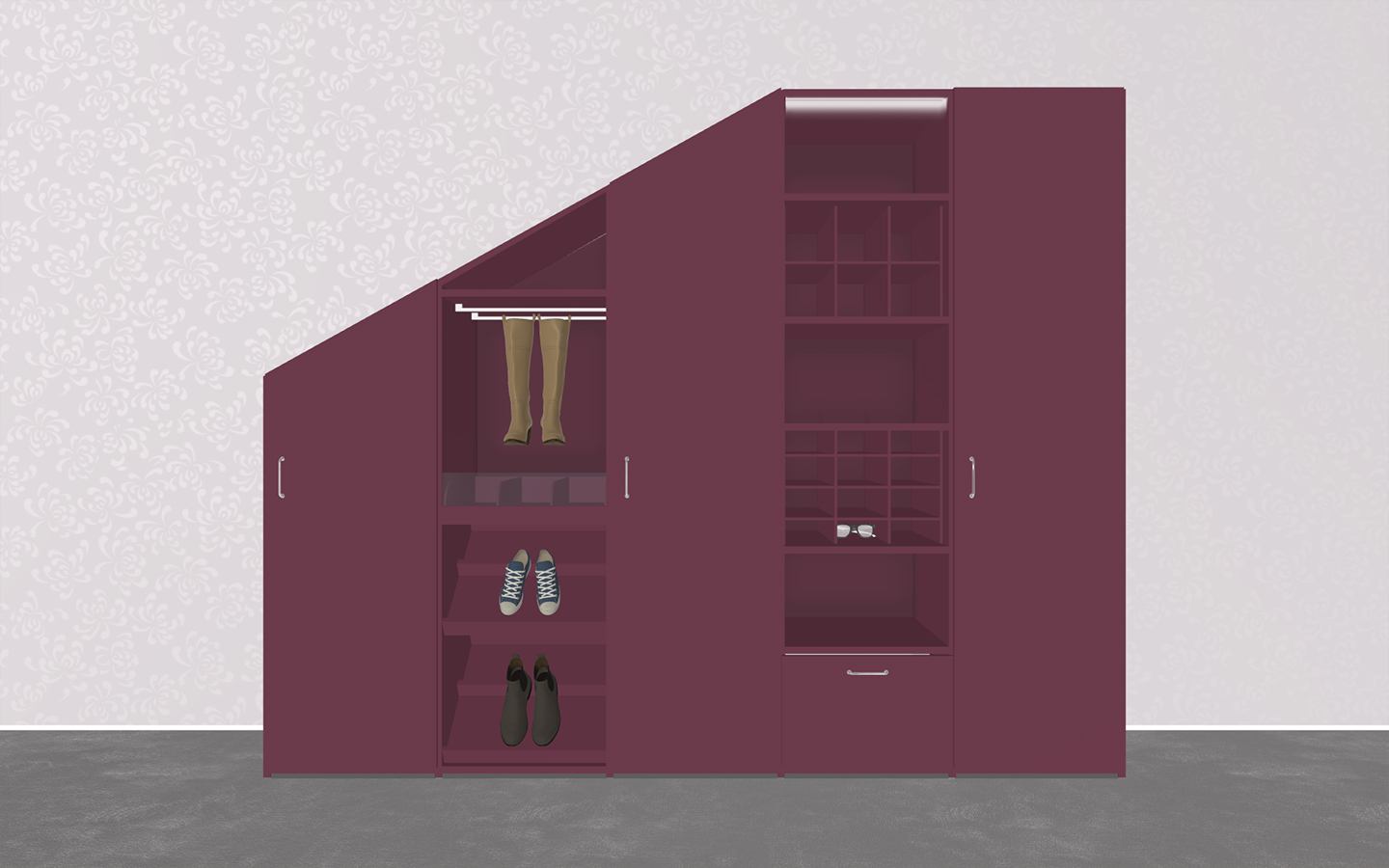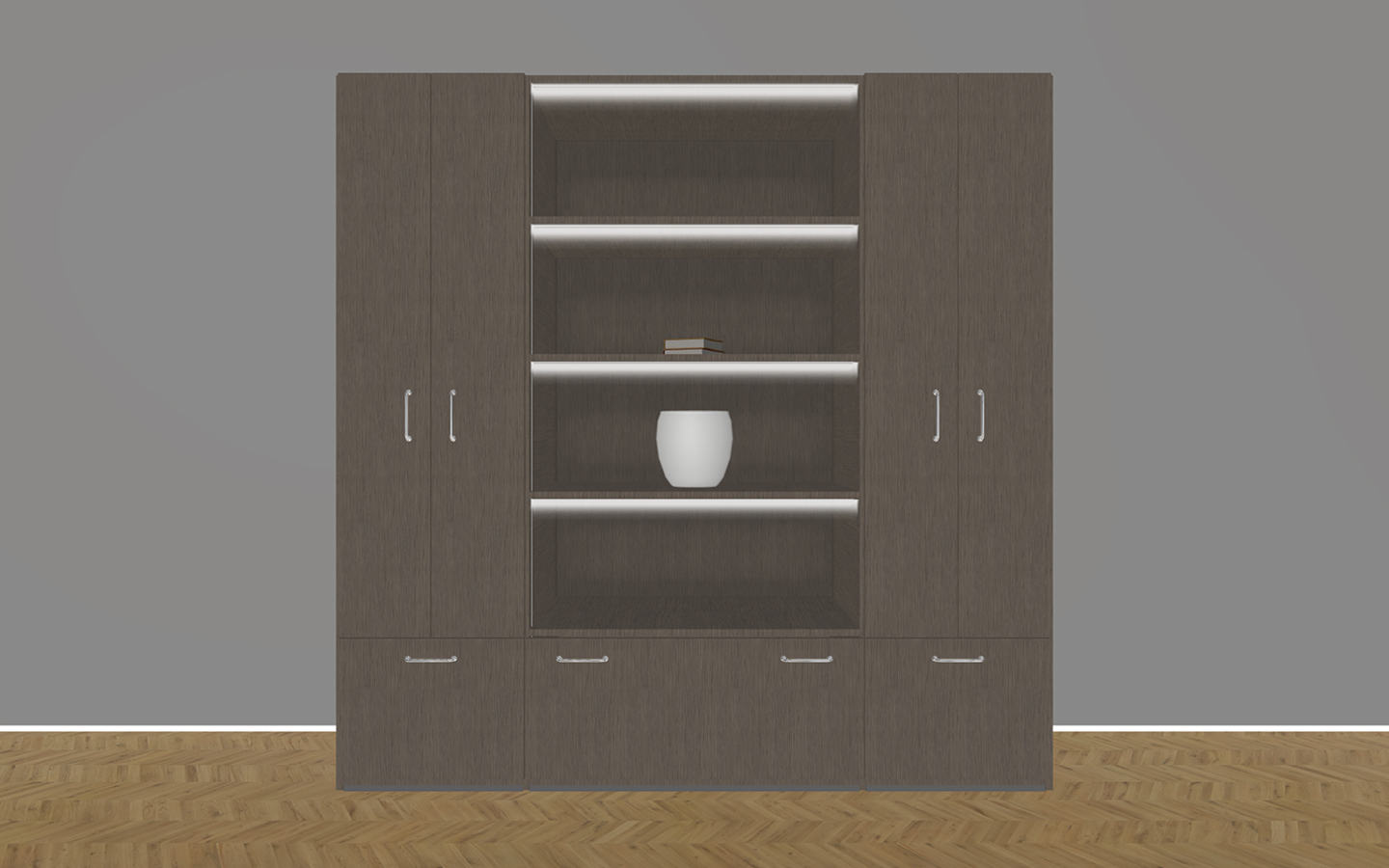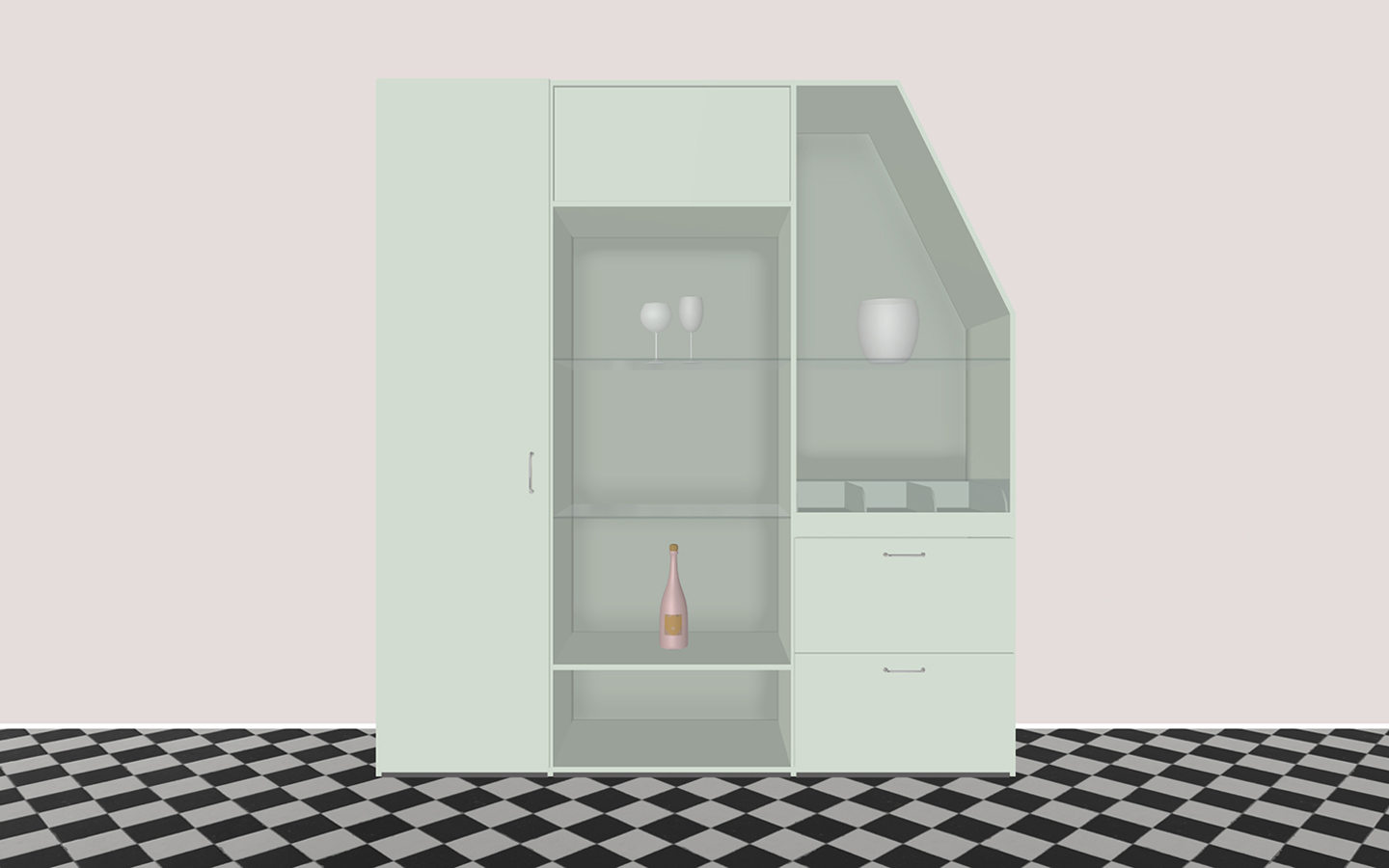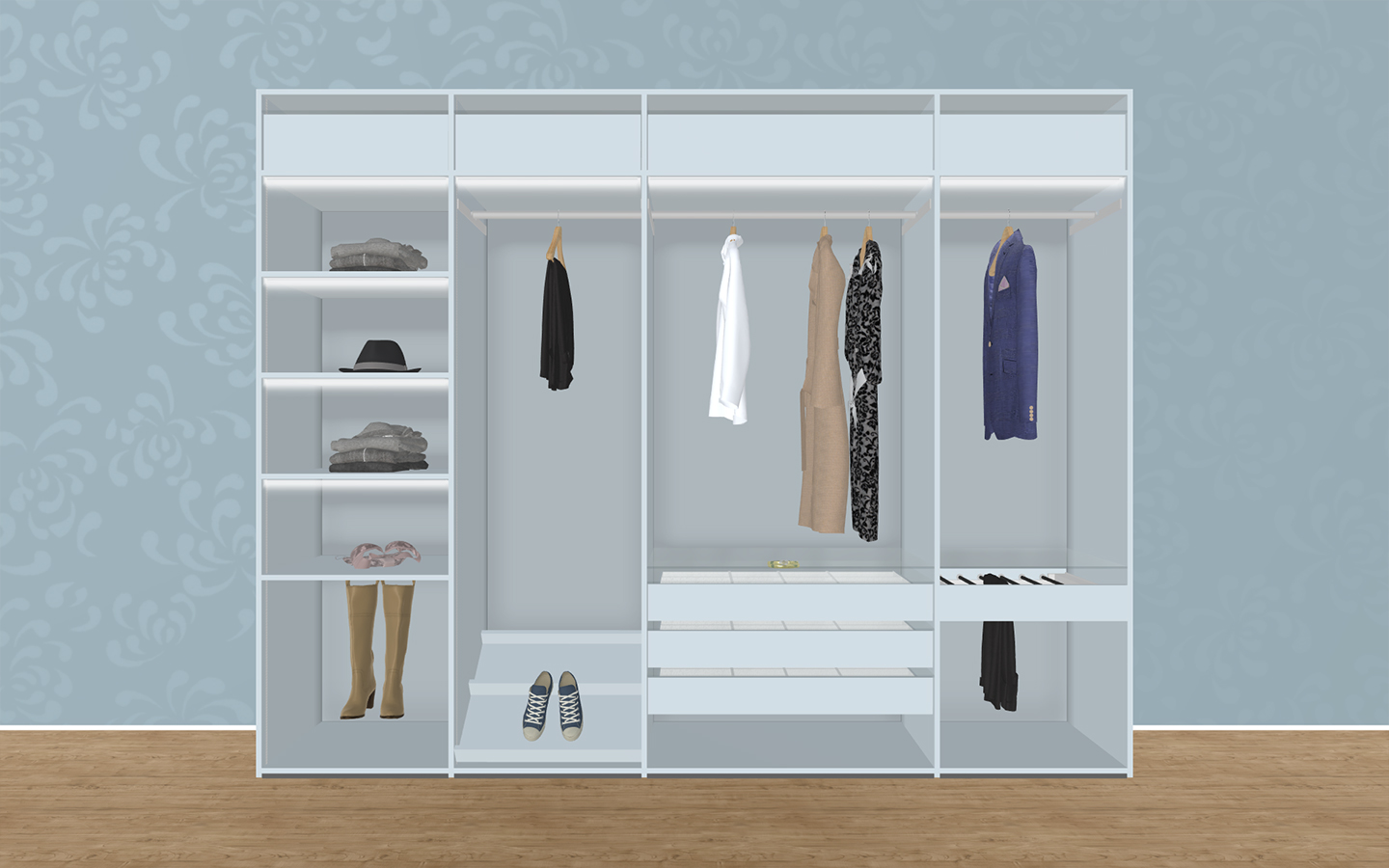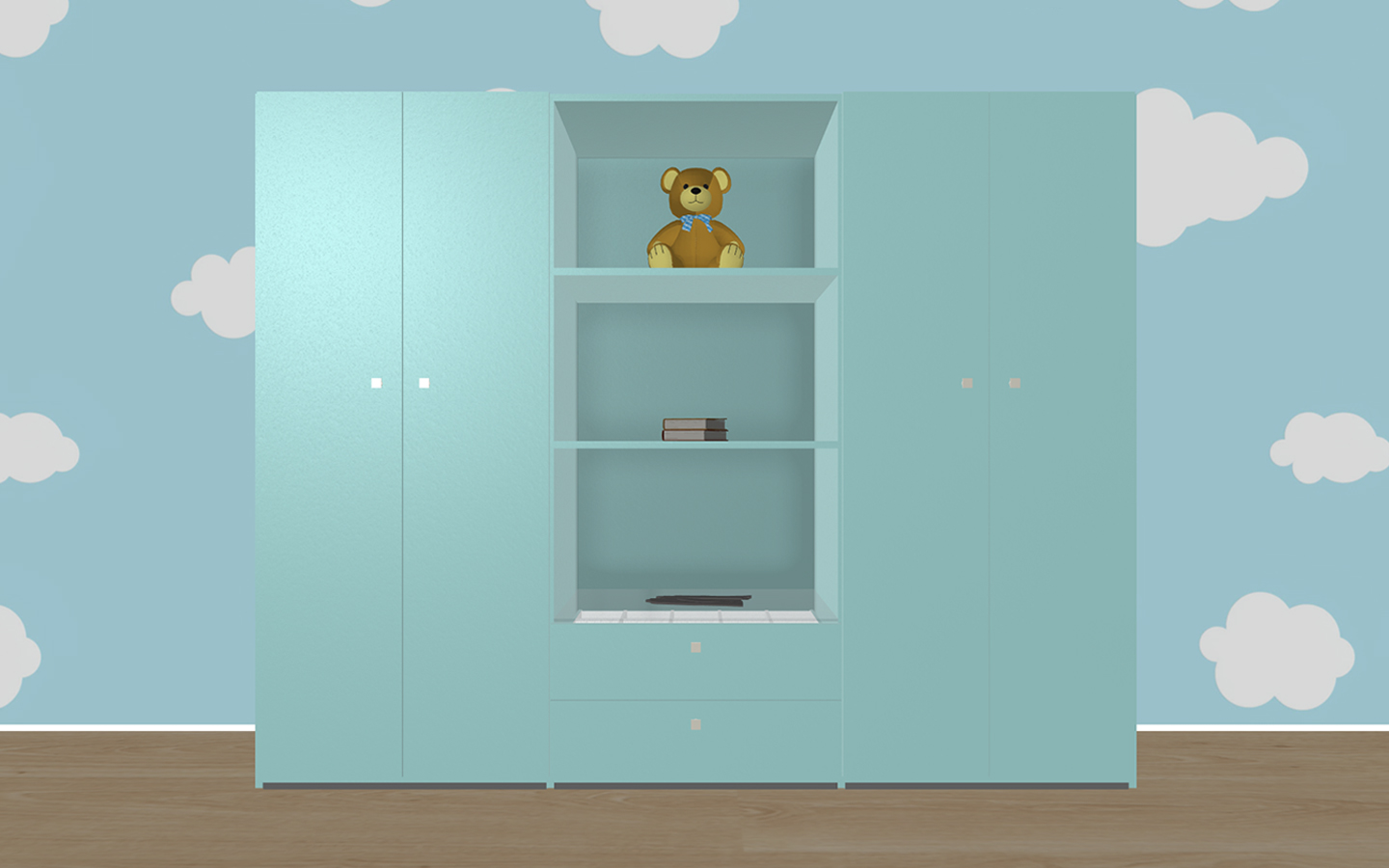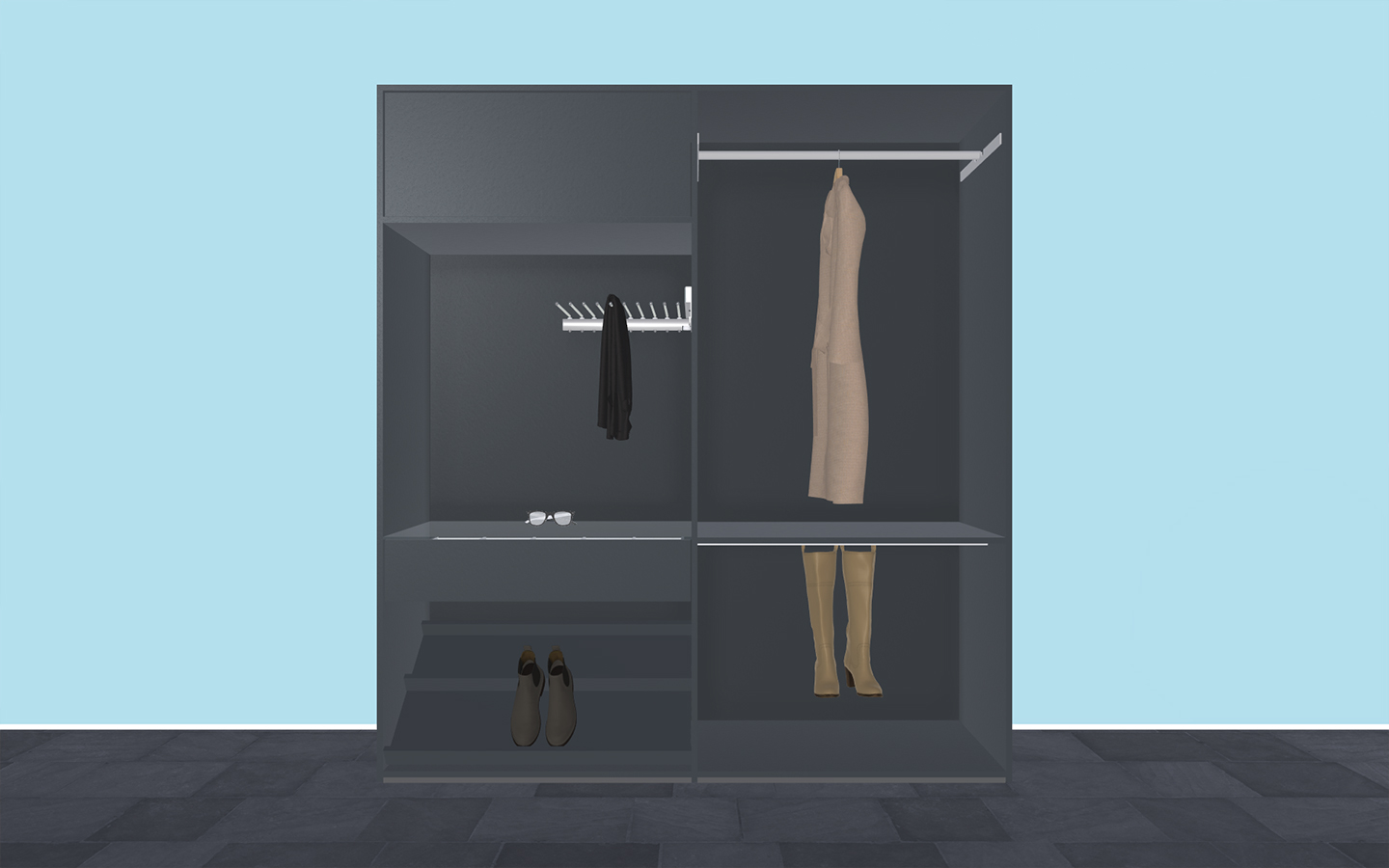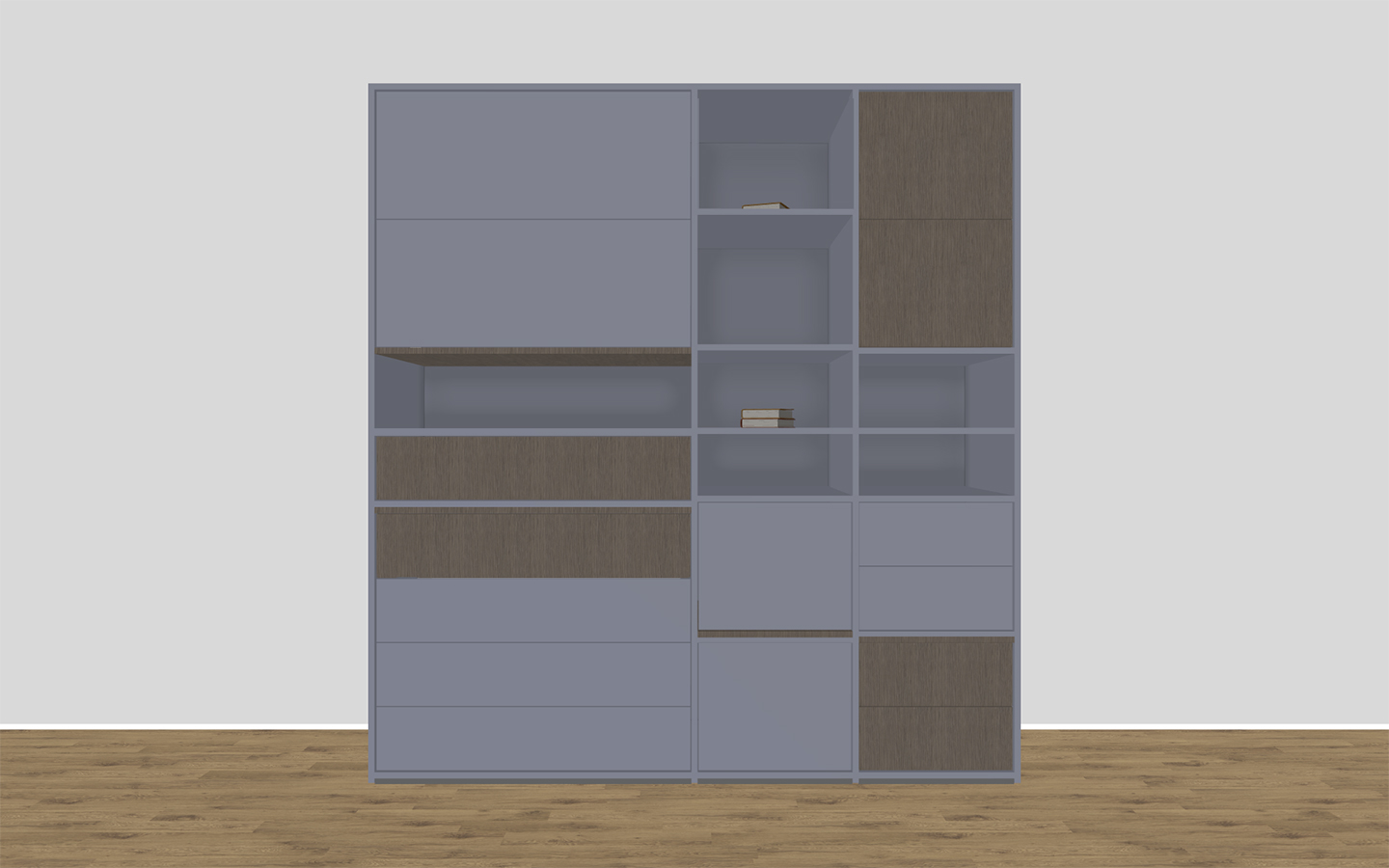 Every dream wardrobe, one of a kind
Each configuration can be saved and restored via a unique ID, so no dream cabinet gets lost. Made a mistake? Temporary IDs guarantee that every change can be undone during configuration.
Present your dream
Whether out of pride or for feedback - thanks to the unique ID, your dream wardrobe can be sent directly via the configurator to social media platforms, in WhatsApp or to friends by email. Each ID is unique - just like your dream!
I'll buy you!
The total price of your configuration is calculated in real time and is clearly displayed. A new product is created via an interface on the WooCommerce shop system and transferred directly to the shopping cart of the online shop. Thus, nothing stands in the way of the subsequent purchase via common payment systems.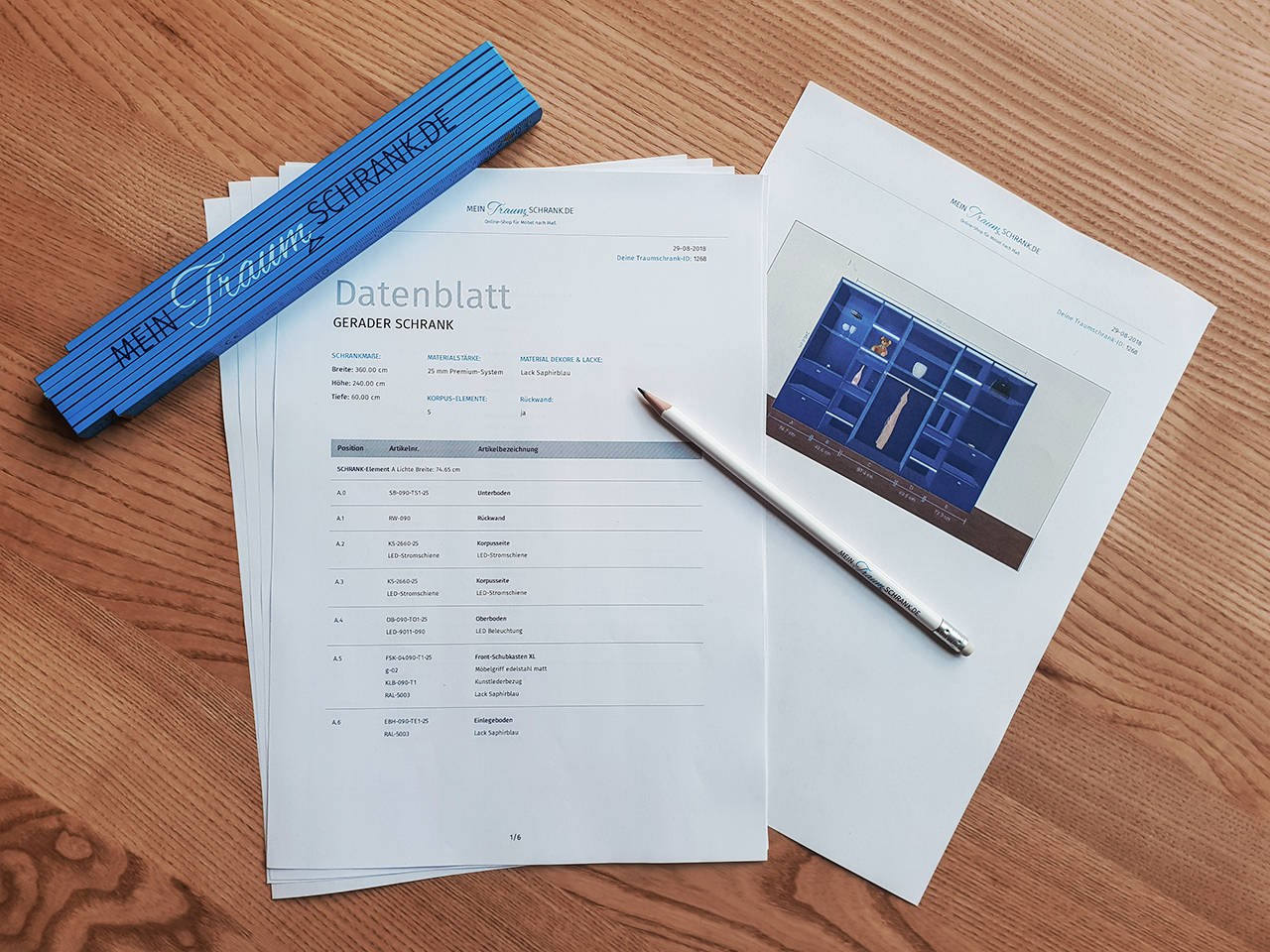 Black on white
A data sheet for the current configuration can be generated and downloaded so that you have your configuration in black and white. It includes the unique ID, an image and the total price as well as all the properties of your configuration, such as dimensions, materials and equipment.
The configurator has been implemented in WebGL and is available on all common browsers without plugins.
The configurator is available on smartphone, tablets and desktop PCs thanks to its responsive design.
Each configuration is assigned an individual ID and can be retrieved again at any time.
The individual configuration can be sent to friends or shared on Facebook with a single click.
With each change of the configuration the price is recalculated and displayed clearly.
An individual data sheet can be generated for each configuration.
The interface of the shop system WooCommerce enables you to buy your dream cabinet.
If it can be configured, it can be produced. Only valid configurations are guaranteed with the built-in logic.