MABI Workshop Planner
MABI is one of the world's leading manufacturers of industrial machinery since 1969. As an additional service, MABI offers its customers individual workshop planning. In order to be able to deal with enquiries even more flexibly, individually and directly, an interactive 3D workshop planner has been developed in cooperation with redPlant, which MABI offers directly on its website.
Your individual workshop
The 3D workshop planner gives you the possibility to plan your individual workshop. In addition to determining width and depth, you can Drag & Drop the entire MABI product range, as well as third-party products and typical workshop elements such as tables, doors and forklift trucks.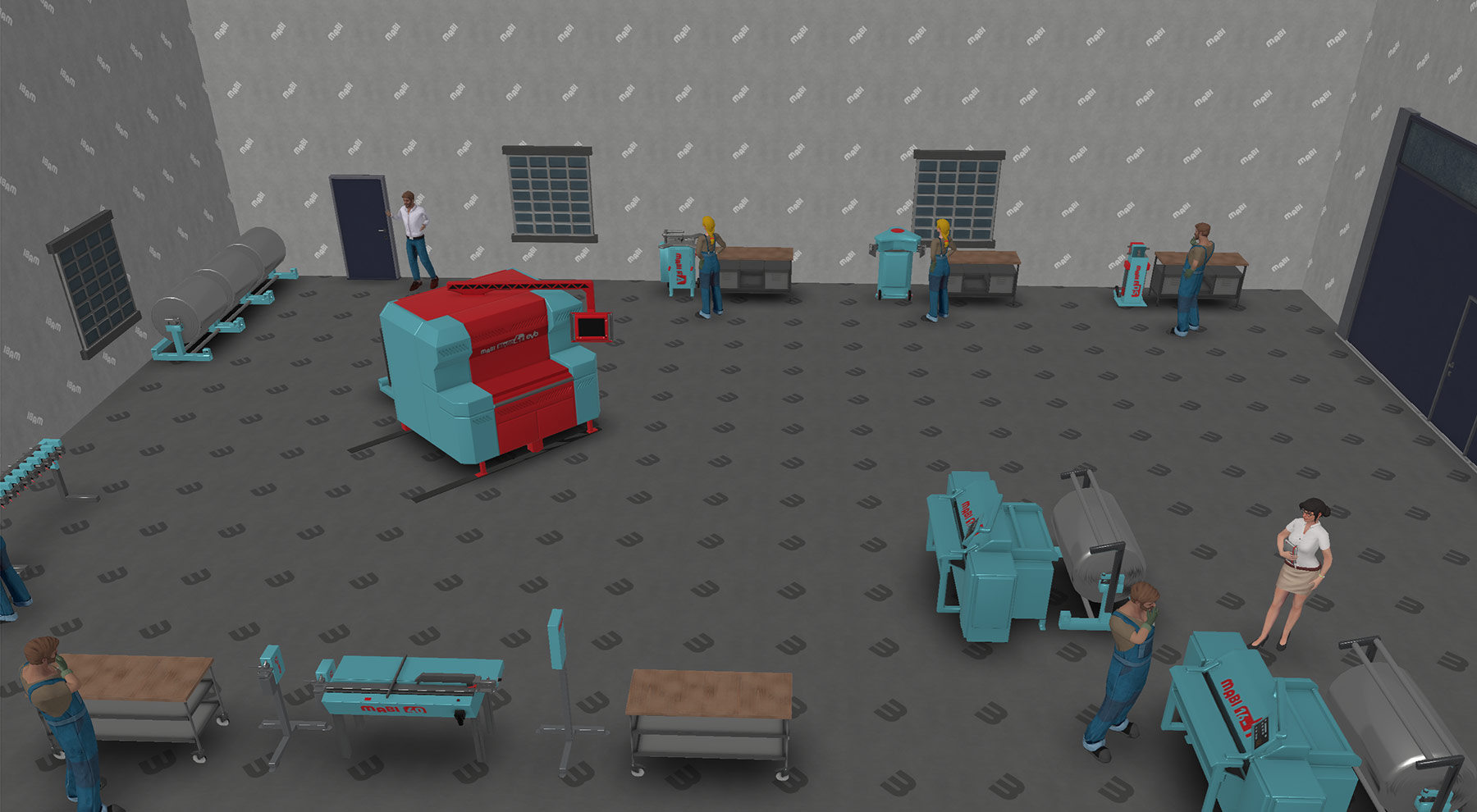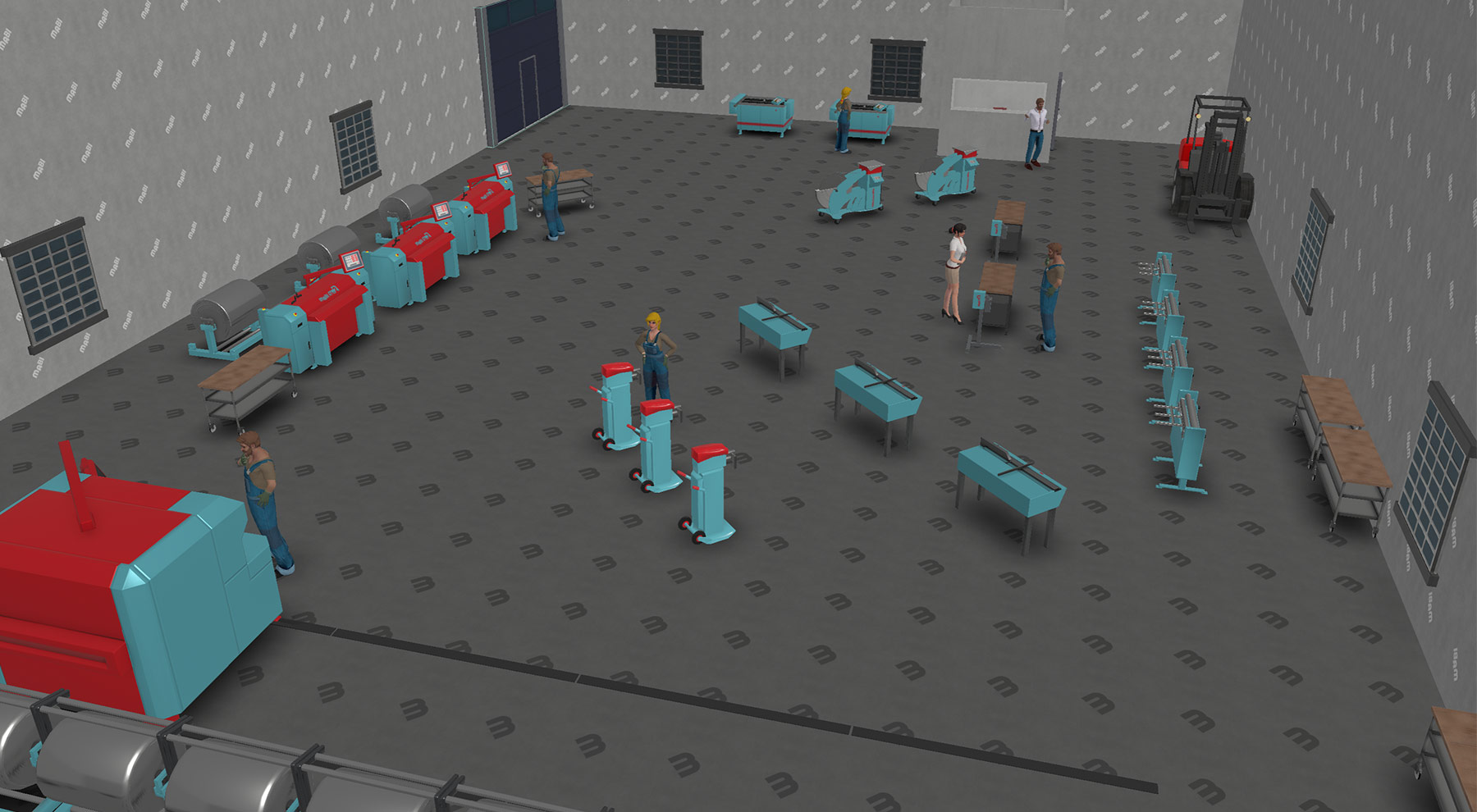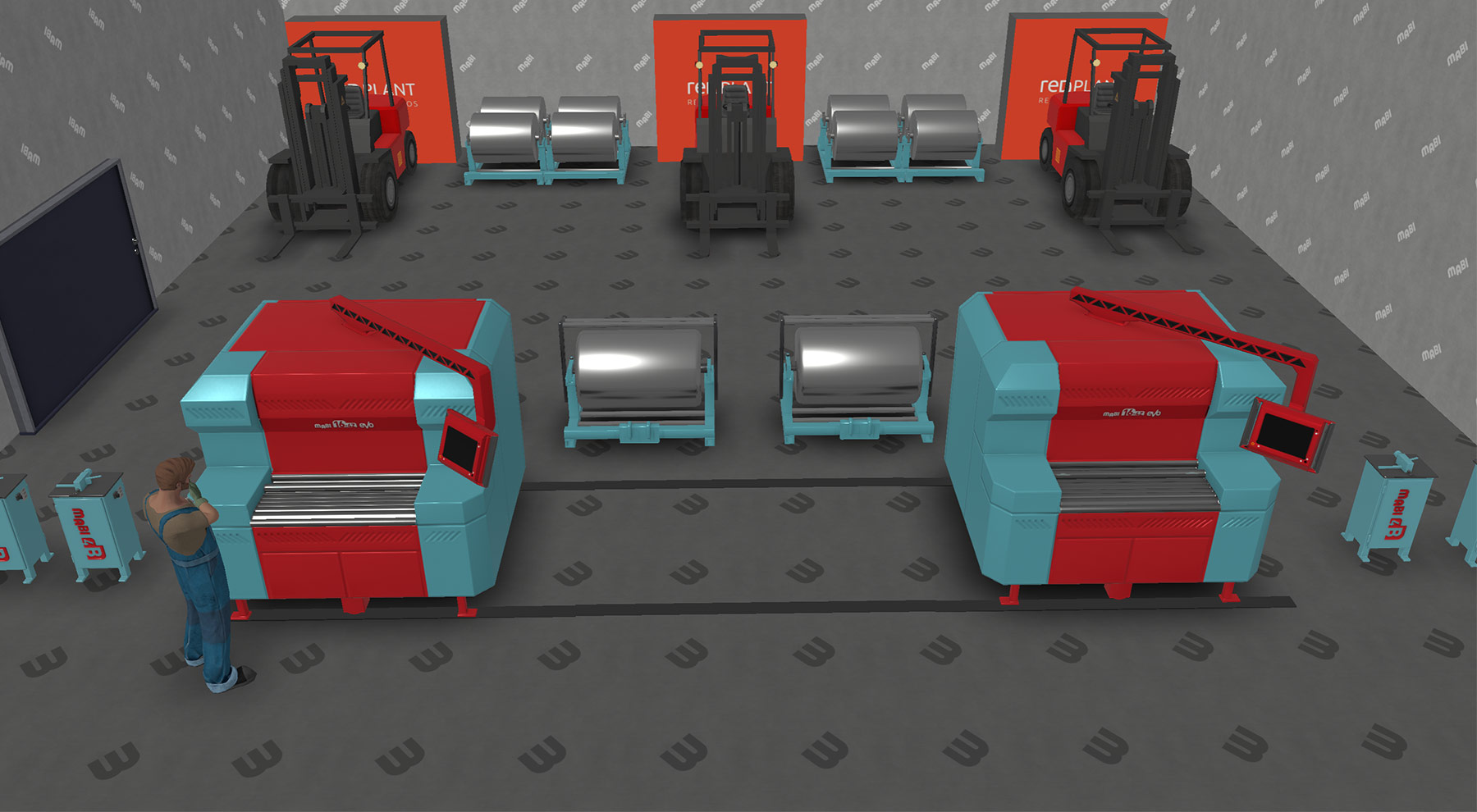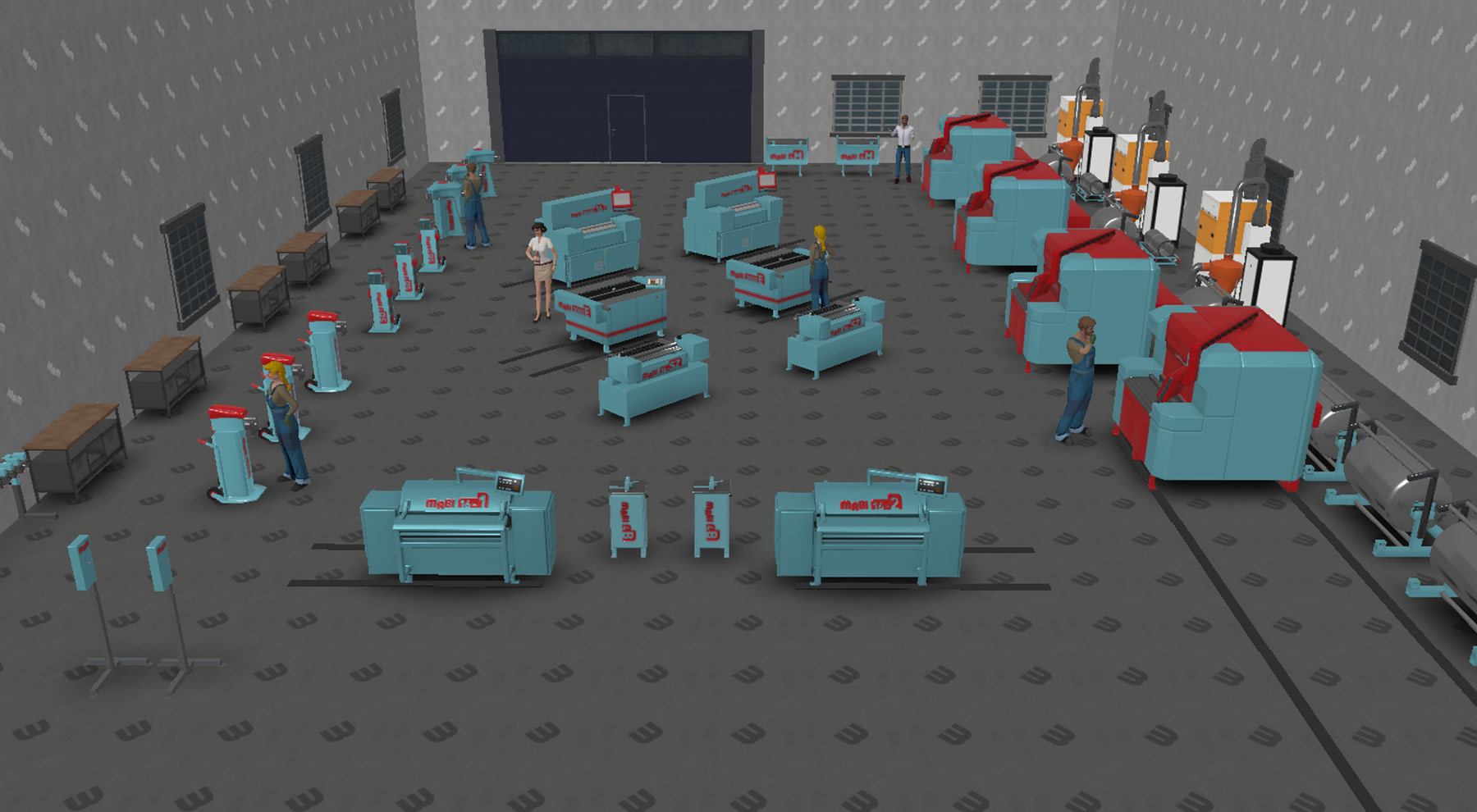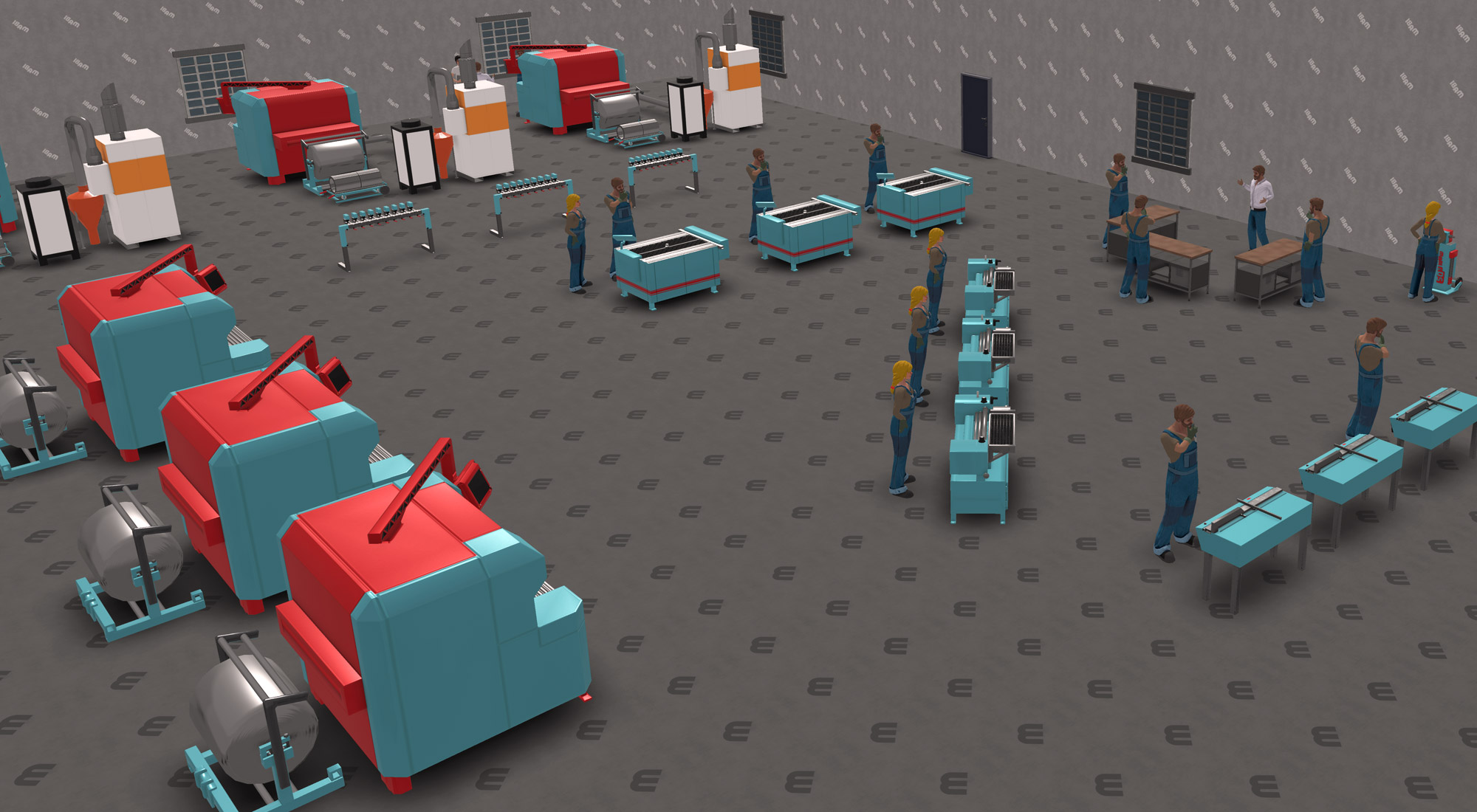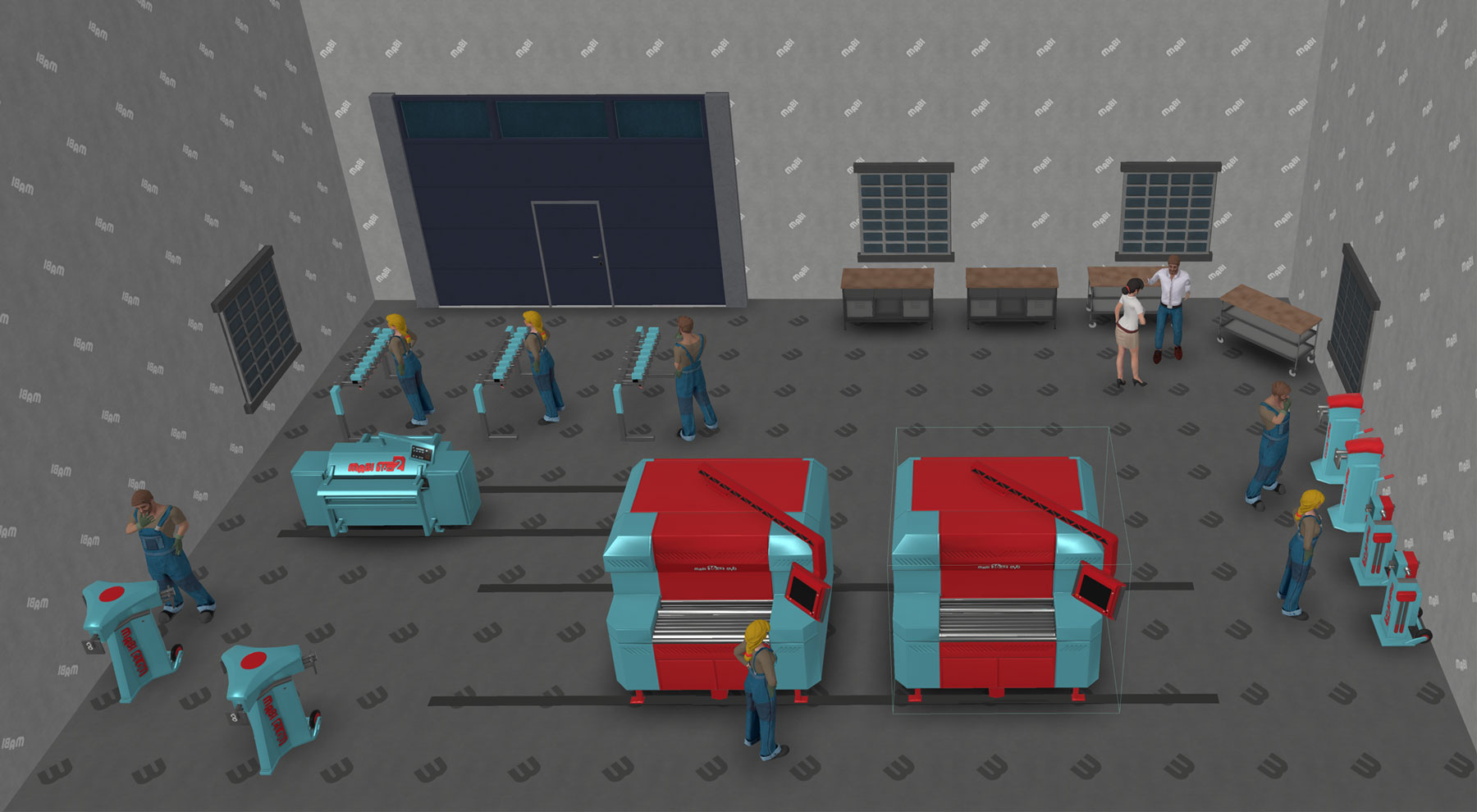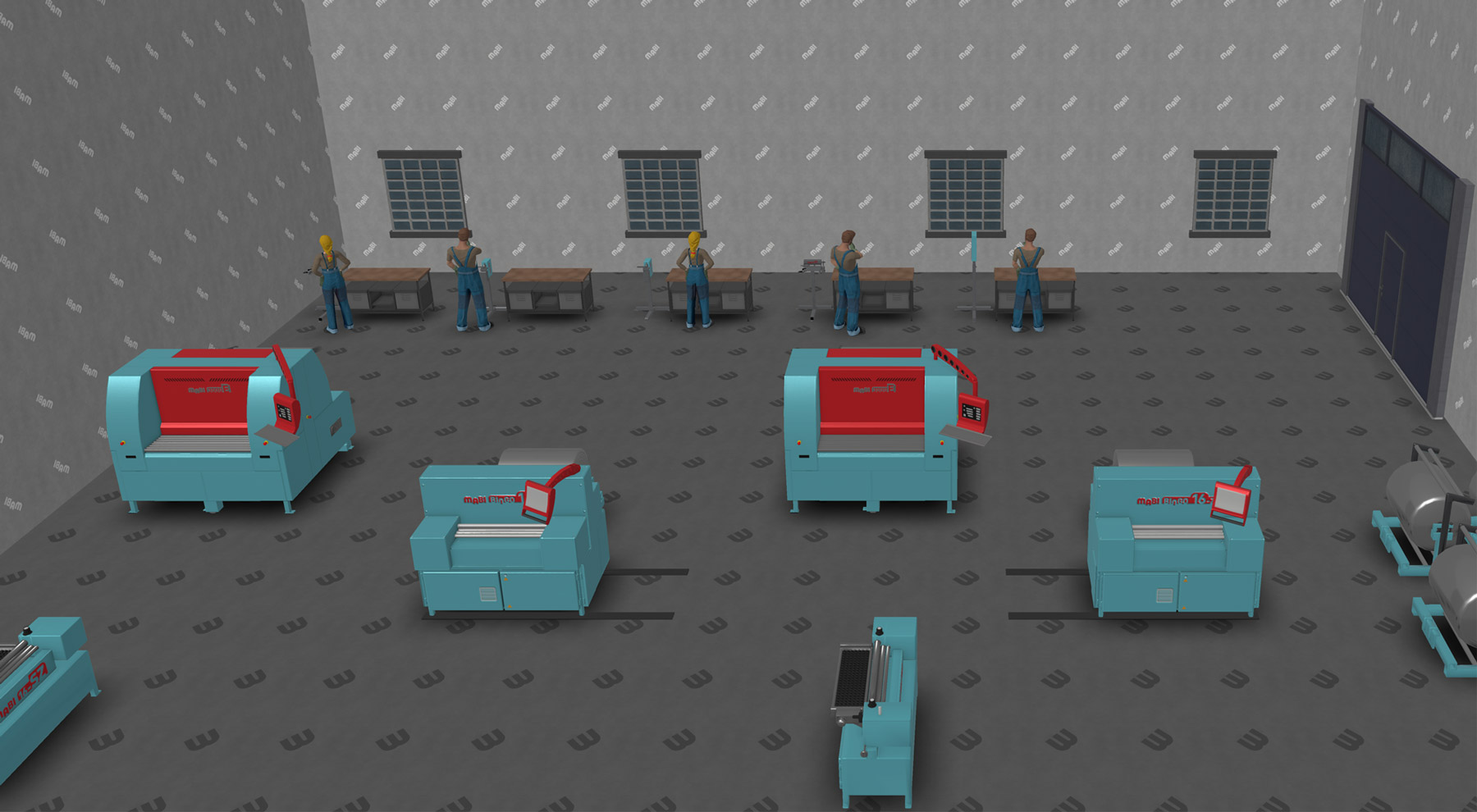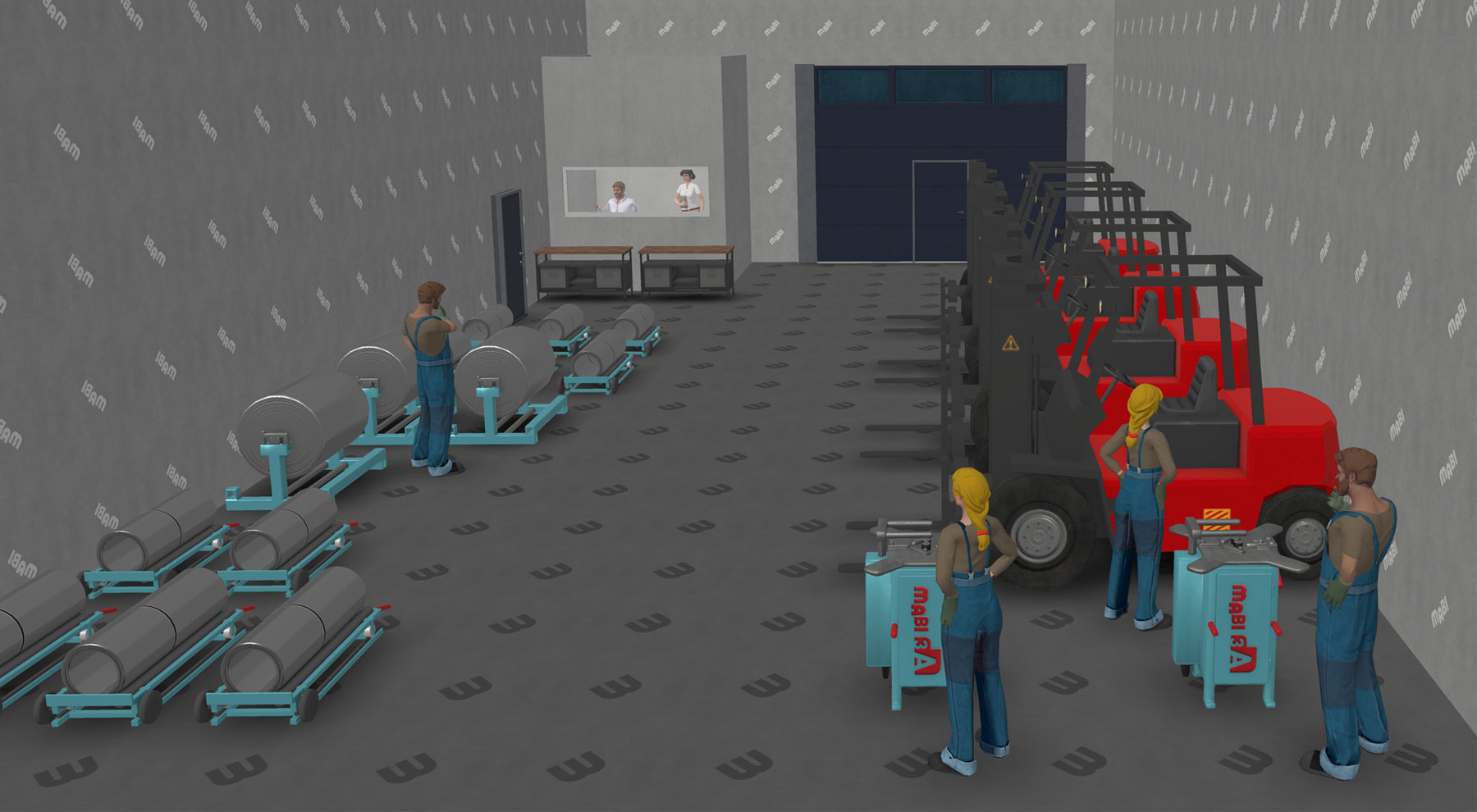 Everything in the right place
To help you find the MABI machine you are looking for quickly, we have divided the machines into well sorted categories. A menu directly on the product allows rotating, duplicating, deleting and even changing the dimensions of the product.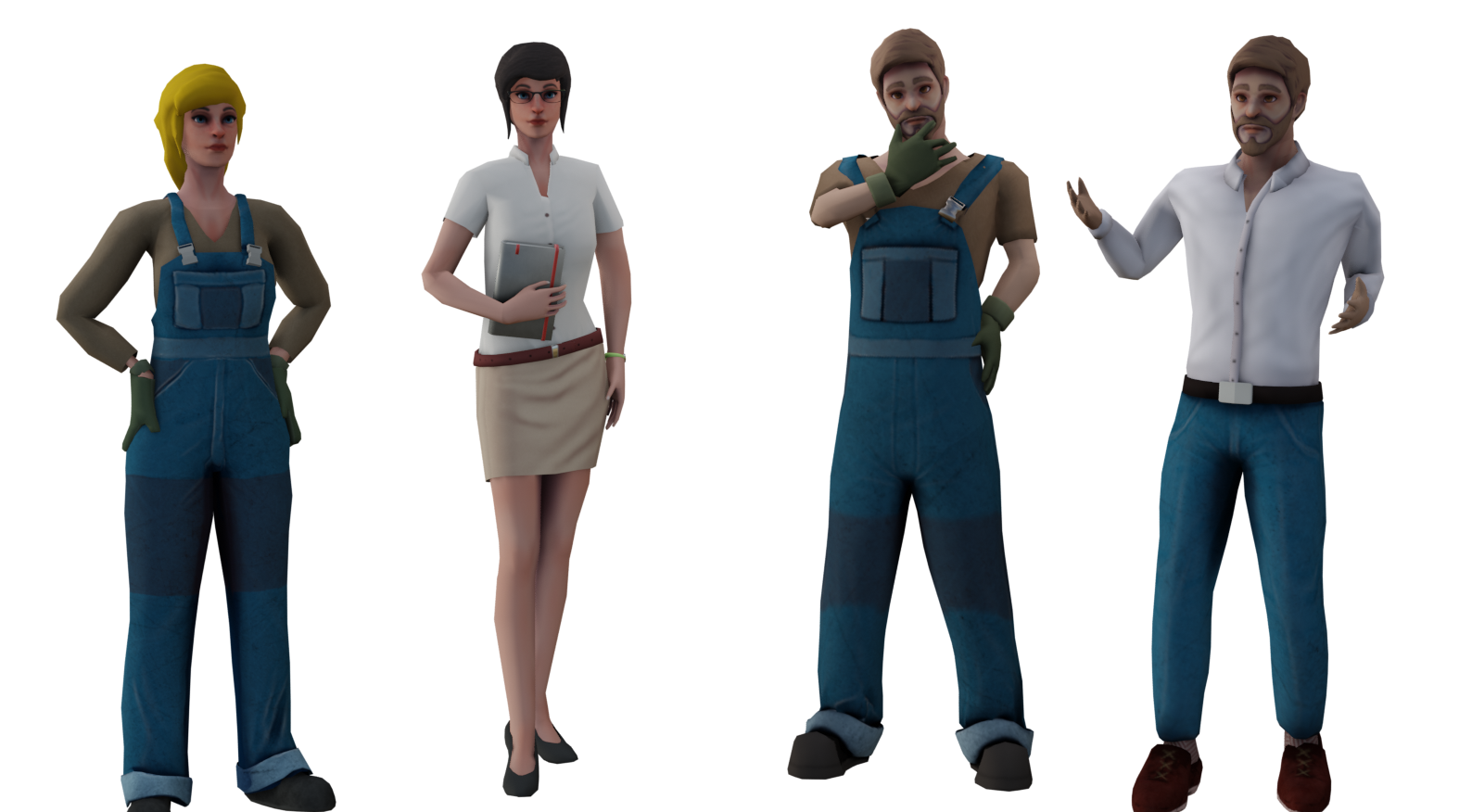 Enjoy optimizing 
You can place not only machines but also employees in your workshop in order to identify work processes more precisely and optimize them if necessary. This can avoid unnecessary walking paths, which in turn can save you time and money.
Your Workshop Dummy
The desired machine or workshop equipment is not available? In addition to the numerous MABI machines, third-party machines and workshop elements, you can also place dummy machines, which you can equip with your own graphics of your machine or equipment. This allows you to design and plan your workshop even more individually and with all conceivable equipment options.
By The Book
Machines can be precisely positioned using a 1 x 1 m grid, which is automatically displayed when the machine is placed. You can also turn it on and off on demand. This makes it possible to check safety regulations such as minimum distances and escape routes.  In order not to lose the overview, the floors and walls of the workshop were deliberately designed to be simple.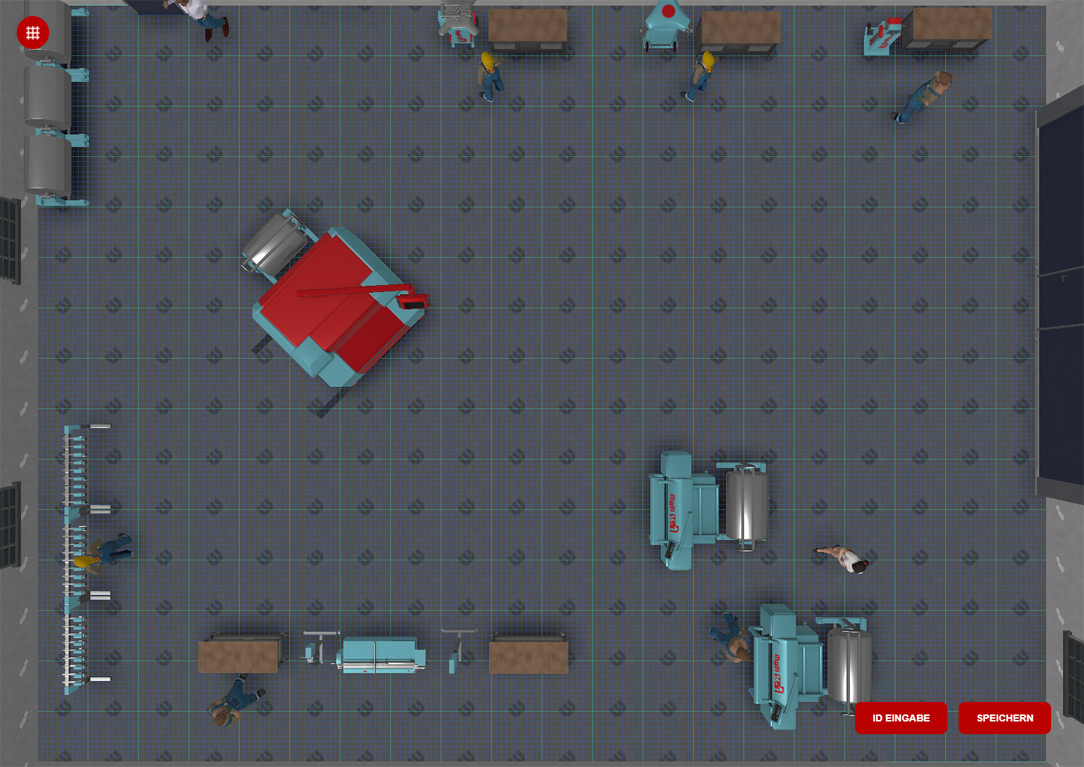 24/7 Service
Planning your workshop is possible at any time and from anywhere, thanks to the ease of use and Responsive Web Design. Whether on the tablet, smartphone or desktop - the MABI Workshop Planner adapts to any display size and relies on an intuitive user interface.  
Easily expandable
Thanks to our tailor-made software based on our redTyped framework and the continuous delivery via Continuous Integration Pipeline, the MABI Workshop Planner can be easily extended to include new machines, products and even features at any time.
The workshop planner was implemented in WebGL and is available in all common browsers.
Each configuration is assigned an individual ID and can be recalled at any time. 
Upload function of own graphics for the individual design of used machines.
Curious?
You want to plan your own 3D Realtime Configurator? On www.3D-Konfigurator.com we show you more of the advantages and features of our 3D configurators. Or just call us at 0211-17806259 and we will find a tailor-made solution for you!