OnTruck Configurator
e-Commerce
Configurator
WebGL
Responsive
They love mobile branding. The OnTruck team uses trucks and vans as modern and mobile advertising media that can transport advertising to strategically important locations. In collaboration with OnTruck, redPlant developed the OnTruck Configurator, which provides an easy way to configure the truck's advertising surfaces to further their customer's imagination.
3 Sides Individuality 
The core of the OnTruck configurator is the exclusive styling of the three side surfaces of the truck with individual graphics. For this purpose you can easily place your own pictures directly on the 3D model of the truck and request the realisation of your composition at OnTruck.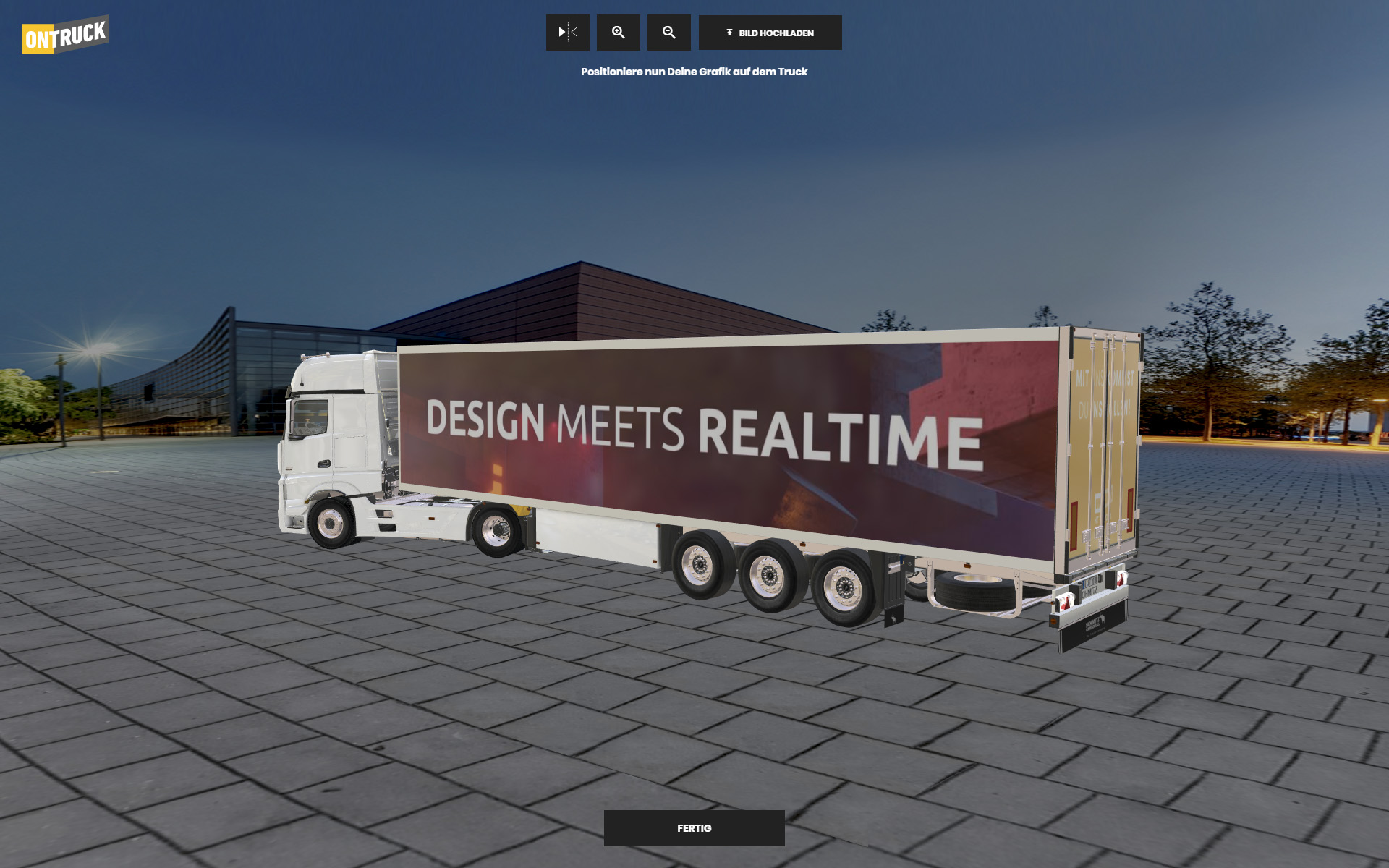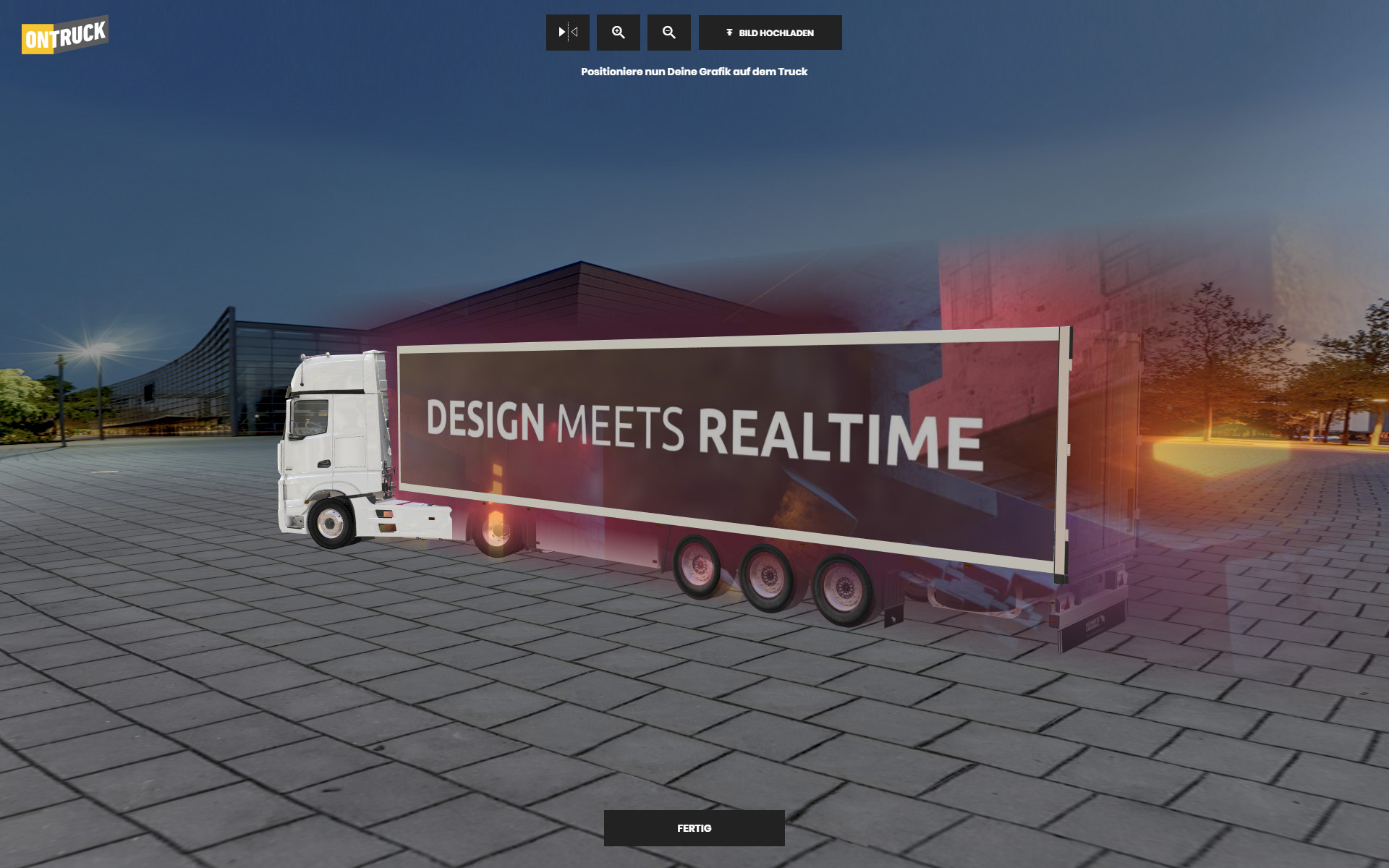 Easy positioning
In Edit Mode uploaded graphics can be moved, enlarged and reduced as desired by mouse or touch interaction. In order to quickly find the perfect section of your graphic, image areas outside the relevant area are also displayed during positioning. The configurator also offers an easy way to transfer your perfectly positioned graphic to the other side with one click.

Everything fine
According to the OnTruck design, interaction with the 3D scene was provided via a simple user interface focused on the essentials. Depending on the requirements, interface elements from the 2D and 3D areas are combined to bring you quickly to your goal.
Smile, please!
The OnTruck configurator offers an integrated screenshot function. This allows an optimized screenshot from the current perspective without any disturbing user interface. 
Mobility has no limits
Thanks to the responsive design and the WebGL basis, the configurator is available on every current browser and almost every device. So you can take it everywhere in your pocket.
Equirectangular?!
The realistic environment of OnTruck is created by the combination of an equirectangular map, also called spherical panorama, and a special mapping. Spherical panoramas are panoramic images in which all viewing angles are reproduced from a single point of view, i.e. an angle of 360° in width and 180° in height. Thus, they cover the complete surface of a sphere in which the point of view is located.
Send & Save!
All creations in the OnTruck Configurator can be saved with a unique ID. Simply send yourself a link of your current configuration and you can open it again at any time, no matter from which device.
Clear
Code

Coat

For a realistic visualization of the truck a special Clear Coat Shader was integrated. This simulates the effect of multiple coating on a surface and allows in combination with an environment map realistic reflections of the environment.
The OnTruck configurator was implemented in WebGL and is available in all common browsers.
Each configuration is assigned an individual ID and can be recalled at any time. 
Upload function of own graphics for the individual design of the advertising space of the truck